ON THE LONGEST STAIRWAY in the Middle East, 129 steps and 18 landings separate two of the most colorful neighborhoods in Lebanon's cosmopolitan capital city. The historic St. Nicholas staircase links Beirut's trendy Gemmayze district upward to Sursock, the fancy avenue lined with grand mansions and elegant high rises of the past and present gentry. Both areas still show signs of the devastating effects of the civil war that raged 1975–1990, but structures decorated with arched windows, ornamental ironwork and ornate cornices witness a lively lifestyle dating from the era when this city was called the Paris of the Middle East.
The stairway landing is tucked off Gourand Road, one of the city's liveliest streets (locals just call it Main Street), lined with boutiques, cafés and clubs. Storefront restaurants offer fresh croissants, sushi, pasta, sandwiches, pizza slices and hamburgers. A few doorways to the west of the steps, the longtime local favorite café, Le Chef, offers daily fresh specials of homemade food "like my grandmother's kitchen." After dark, clients comfortably sipping cocktails and local Beirut beer while engrossed in their laptops populate the street's cozy clubs and dimly lit pubs.
Halfway up the steps, the Grand Meshmosh café provides a hangout for visitors sampling turnip and fennel soup, eggplant moussaka and slices of dense carrot cake. Farther along, My Luxury Outlet sells elegant shoes, bags, luggage and other leather goods by Longchamp, Lancel and Fratelli Rossetti at steeply discounted prices.
Signs at the top of the steps designate the district "Caractere Traditionnel," and directly across the street is the former Maison Tarazi, dating from 1908. It sits a few doors down from the three-story 1912 villa of aristocratic art collector Nicholas Sursock, converted to a notable museum highlighting regional and contemporary art. Lights blaze from its stained glass windows at night, and Sursock's book- and memento-lined study and ornate Oriental Arab Room ringed with divans convey a sense of the grand lifestyle that once prevailed here.
Storefront shops sell high-end art and antiques and the exquisite mini-mosaic rings and brooches of jeweler Nada Le Cavalier. Around the corner at the far end of the street, the grand old theater of the Metropolis Cinema screens first-run American and international films.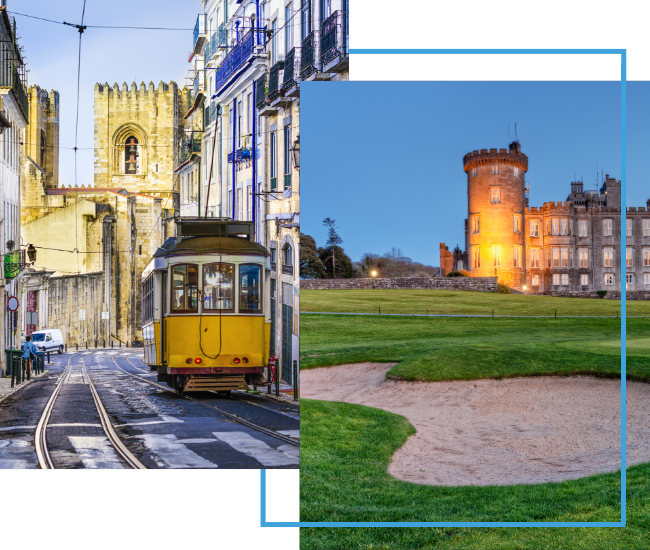 FX Excursions
FX Excursions offers the chance for once-in-a-lifetime experiences in destinations around the world.
Explore Excursions
There's no doubt the northern lights are awe-inspiring and spectacular. Unfortunately, they're also fickle and fleeting, and despite your best-laid plans of checking this item off your bucket list, sometimes Mother Nature's luminescent show just doesn't cooperate. But one cruise line has a new fail-safe in place.
Sponsored Content
One affordable plan can protect an entire year of trips: business or pleasure, short or long, domestic or international.
Think you need a degree in sailing to enjoy a yachting holiday? Dream Yacht Worldwide, a leader in yacht charters, wants you to relax and enjoy the journey. Newly expanded to include the British Virgin Islands, Martinique, Tahiti and the Seychelles, the "Easy Crewed" offered by Dream Yacht Worldwide also include charter options in Greece and Croatia.