That Bratislava is the political, cultural and economic center of Slovakia comes as no surprise when one considers its copious geographic advantages. A city of some 450,000 residents, it is the only capital in the world that borders two countries (Austria and Hungary) with the mighty Danube River sweeping past, connecting Germany and the Black Sea via 10 countries and numerous importantports. Although Bratislava's river port is currently underused, it won't take long for people to recognize that Vienna's container port is overbooked and handling costs in Bratislava are about half that of Austria. Vienna is 37 miles away, Budapest 125 miles and the nearest Czech border crossing is a quick one-hour drive. Factor in the airport, rail junctions and highways and Bratislava's potential as a Central European logistics hub is enormous.
The city has compensated for its lack of striking tourist attractions by luring visitors with its festivals, trade shows and burgeoning nightlife. The glow from the international spotlight is still bright from the summit that Bratislava hosted between Presidents Bush and Putin in February 2005. Not wanting to fritter away the enormity of the event, the city has redirected the momentum of the meeting to encourage tourism and foreign investment. Even the Slovak post office got into the act, printing commemorative stamps showing Bratislava Castle, and the U.S., Russian and Slovak flags.
The investment tide already was turning for Bratislava, actually, long before the summit was announced. Foreign investment in 2005 was estimated at $2.7 billion, double the total for 2004. Meanwhile, the World Bank declared in 2004 that Slovakia had the fastest transforming business environment in the world, comparable to what took place in Ireland in the 1990s.
Myriad changes have brought about this unbridled enthusiasm, most notably Slovakia's 2004 entry into the European Union. Additionally, a highly educated populace, low labor costs (half that of the neighboring Czech Republic), low taxes and admirable political stability have made observers tout the country as one of the most attractive economies in Europe. Slovakia's switch to a flat 19 percent tax rate for income, corporate and sales in 2004 has drawn envious looks from England and France, while conversely German Chancellor Gerhard Schroeder accused Slovakia of "dumping" tax rates in an attempt to undermine competition and bait companies into relocating to Slovakia.
This claim was not entirely without merit. Germany's very own Volkswagen "defected" here, building two plants — though it should be pointed out that Volkswagen first arrived on the scene in 1991, before Slovakia even won its independence, resurrecting a forlorn Skoda parts factory. In recent years, it has been joined by sparkling new car manufacturing facilities for Peugeot-Citroen, Kia, Ford and Hyundai, which, when at full capacity, are expected to collectively produce more cars per capita in Slovakia than any other country in the world.
Though it is the smallest of Slovakia's eight regions, Bratislava is far and away the most prosperous. The city's economy has its foundation in services (tourism, banking), engineering, chemical and electrical industry, with high-tech businesses increasingly descending on the area including the likes of IBM, Dell, Accenture and SAP. As such, it's the only part of the country where the GDP from services and trade is higher than the GDP of industry. Owing to its de facto position as a shipping hub, the automobile industry has stuck close to the city as well. For the moment, the largest employers in the Bratislava region include Volkswagen, T-Com, Henkel, Kraft Foods, IBM, Orange, TMobile and E.ON Energie.
Unfortunately, the rest of the country, particularly the east, is still suffering from unemployment and poor infrastructure. Yet, even this situation is showing signs of promise, led by US Steel, which in 1999 bought the failed, state-owned Eastern Slovakian Iron Works located in Kosice. The company produces tens of thousands of tons of steel each day and is the single largest employer in Slovakia.
Adding to the economic disparity between the capital and the remainder of Slovakia, more than 60 percent of all direct foreign investment winds up in the Bratislava region. The city has one of the fastest growing GDPs in the European Union — expected to reach 6 percent in 2006 and 6.5 percent in 2007 — second only to Prague in total GDP among cities in the 2004 new E.U. member countries. Although Slovakia's unemployment dipped to a new low of 10.63 percent (May 2006), Bratislava's unemployment reached a paradoxically high 28 percent earlier this year, demonstrating that even the country's economic powerhouse still has some kinks to work out.
The flat tax enticement is only part of the mushrooming foreign investment interest in Slovakia. With the exception of agricultural land, as of 2004 there are no restrictions on the purchase of Slovakian real estate by non-residents. With no screening process for foreign investment, total foreign ownership allowed and 100 percent repatriation of profits permissible, Slovakia is something of a dream for companies looking for new homes. In 2005, the World Bank announced that Slovakia was the world's top investment climate reformer for the previous year, earning a nod from the U.S. Department of Commerce as one the top 20 economies for ease of doing business on the planet.
While all this economic giddiness has resulted in general euphoria for foreign investors and upwardly mobile Bratislavans, these long-term reforms have resulted in an unpleasant, short-term sting on the average Slovakian wallet. Indeed, popular dissatisfaction brought about early elections in June of this year when Prime Minister Mikulas Dzurinda felt the wrath of voters with negligible disposable incomes. During his eight years in power, Dzurinda orchestrated the country's economic upturn and saw Slovakia through membership with the European Union and NATO. He also souped up labor flexibility and patched up pensions and benefits. Despite these admirable accomplishments, voters shifted control to the left-wing Smer party headed by Robert Fico, who is promising to roll back many of Dzurinda's reforms which have been criticized as only benefiting the rich.
Fico's new coalition government, assembled from several disparate parties, won the necessary parliamentary confidence vote in August, paving the way for his "left-wing program." In addition to not wanting to alarm foreign investors and Slovakia's E.U. partners, Fico's reforms will have to develop carefully so as not to jeopardize the planned adoption of the euro in 2009.
Foreign investors who have been plundering Europe's last economic hot spot have been told that there is no need to panic — yet.
---
More Information
Embassy of the Slovak Republic
3523 International Court NW
Washington, D.C. 20008
tel 202 237 1054 fax 202 237 6438
www.slovakembassy-us.org
The Ministry of the Economy of the Slovak Republic
www.economy.gov.sk
The American Chamber of Commerce in the Slovak Republic
www.amcham.sk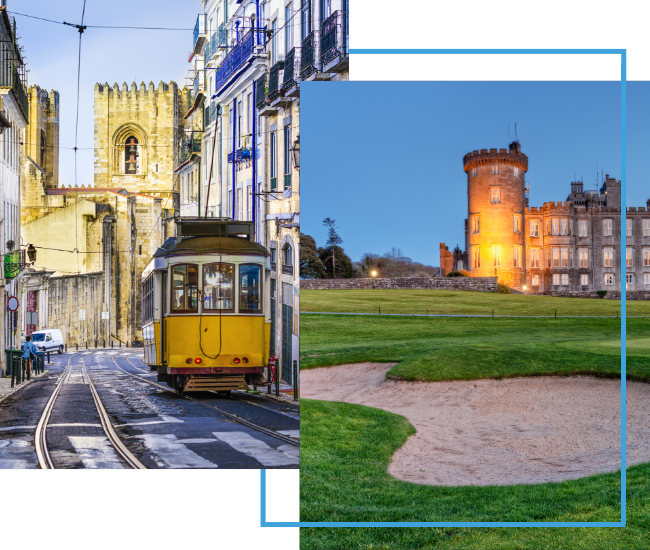 FX Excursions
FX Excursions offers the chance for once-in-a-lifetime experiences in destinations around the world.
Explore Excursions
Everyone loves a good Christmas tree, but these iconic hotels around the world take it one step further with designer-styled trees illuminating lobbies and public spaces, wowing all who enter. From Lela Rose to Louis Vuitton, don't miss these ultra-luxury trees redefining tree decorating as we know it.
Sponsored Content
The Global Business Travel Association (GBTA) believes business travel is a fundamental force for good and brings the industry together to connect, innovate and set new standards. With members from across the globe, GBTA engages the many voices of business travel to build a collective future, providing a platform for buyers and suppliers to come together, connect with peers, grow their network and shape the future of the industry.
As another phenomenal year of travel comes to an end, it's time, as always, for Global Traveler to celebrate and award those who do it best as we announce the 2023 winners of the GT Tested Reader Survey awards. But that's not the only cause for celebration here: We've hit another major milestone, as this marks our 20th year honoring the best of the best inn world of travel!