A LITTLE MORE THAN A YEAR AGO, the Supreme Court, in the closely divided South Dakota v. Wayfair decision, ruled states can require most online retailers and many other sellers to collect sales tax, upending more than two decades of legal precedent. The decision affects businesses such as software vendors, equipment retailers, information sellers and any other business selling goods or services subject to sales tax. In other words, it reaches just about everyone. Whether you own a business or are a consumer, it impacts you in some manner. You may pay more now for the item purchased or, as a business owner, you are saddled with much more compliance work, needing to file various tax returns in additional states.
The 5–4 vote overturned the 1992 Supreme Court ruling in Quill Corporation v. North Dakota and eliminated the requirement that businesses be physically present in a state before their sales can be taxed, granting states the ability to collect taxes from out-of-state internet retailers. In 1992 Amazon founder Jeff Bezos was still working on Wall Street. In that year mail order sales totaled $180 million, quite a bit less than the $453 billion estimated in 2017 e-commerce retail sales. Citing reports Amazon surpassed Wal-Mart as the nation's leading retailer, the court stated that when it decided Quill, "the court could not have envisioned a world in which the world's largest retailer would be a remote seller."
The case centered around a South Dakota law which requires remote sellers with more than 200 annual transactions or $100,000 in sales in South Dakota to collect the state's sales tax. The court felt the law did not pose an undue burden on interstate commerce because it has a concise revenue or transaction threshold, is not retroactive, and the state has a simplified tax system.
One year later there is still confusion, and states and even cities are passing rules on the subject. Business owners should speak with their advisors and confirm they are collecting the required taxes and filing the correct tax returns. As a business grows or increases transactions in a certain city or state, it may exceed a threshold that will mandate it to file, collect or pay taxes.
As it was only decided by one vote, it seems this decision wasn't an easy one and people can interpret it differently. Things may change again in the future, so stay tuned. Tax authorities are always looking to increase their tax base, and they have ways of finding those not in compliance. It is in your best interest to follow the law, even if it is frustrating and costly.
The content of this article is for informational purposes only. It is not intended to be a substitute for professional financial advice. Always seek the expertise of a certified financial advisor or other qualified provider with any questions you may have regarding personal finance, investment and money-related issues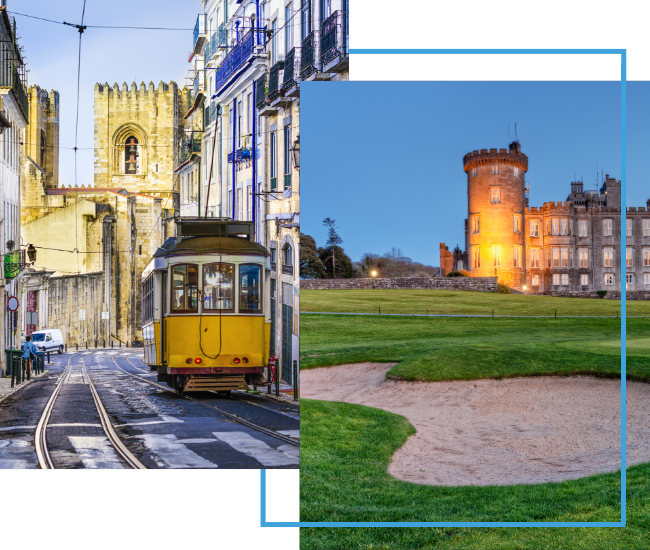 FX Excursions
FX Excursions offers the chance for once-in-a-lifetime experiences in destinations around the world.
Explore Excursions
There is something magical about sipping a glass of local wine while watching the sun slip into the Aegean Sea as the afterglow tinges traditional, white-washed Cycladic houses with glorious shades of rose, purple and gold. Ancient Greeks believed Helios, the Sun God, caused sunsets by driving his fiery chariot into the sea. Standing at water's edge in Mykonos, watching the sky slowly turn from purple to inky black, you almost believe it.
Sponsored Content
The Global Business Travel Association (GBTA) believes business travel is a fundamental force for good and brings the industry together to connect, innovate and set new standards. With members from across the globe, GBTA engages the many voices of business travel to build a collective future, providing a platform for buyers and suppliers to come together, connect with peers, grow their network and shape the future of the industry.
The prospect of a post-visit treasure hunting session inside the shops of landmark museums such as the Louvre in Paris, the Uffizi Gallery in Florence and The British Museum in London can be irresistible. However, some of Europe's smaller and more unusual museums boast retail spaces with a surprising "wow" factor, often as well-curated as the galleries.