Name: Ashley Gochnauer
Title: General manager
Company, city: Kimpton Everly Hotel Hollywood; Los Angeles, Calif.
Number of employees: About 125
First job: My first hotel job was with W Hotels as a guest services agent.
Little-known fact about you: I am a coffee enthusiast, and it is a true hobby. I love exploring L.A.'s coffee scene, which has no shortage of great options.
Your Business
What innovations/initiatives do you foresee in the industry over the next years? I think the industry is moving toward automation, limiting the amount of human interactions during a hotel stay. However, Kimpton is unique, as we focus on reading the guest and adjust our service style based on verbal and nonverbal cues. Some guests want their space, and others crave human interaction while on the road. We try to provide all our guests with a highly customized stay, which they can't get during a fully automated arrival experience.
Best career advice you've received: Hospitality is an art form, so take pride in it and strive for excellence, only achieved through preparation and dedication to the craft.
What advice would you give someone starting out in the field? Take it personally, but also don't take it personally. Our work is highly personal because we need to act from the heart and truly empathize with strangers. When perfection is the goal, it can be disheartening as challenges arise. So be resilient, raise expectations and learn important lessons along the way.
Ashley Gochnauer as a Traveler
Favorite travel memory or story: I was fortunate to go on a safari through Kenya as a teenager, an amazing experience that always stuck with me.
One travel tip you cannot live without: Jet lag does a number on me when I travel across time zones. I soldier through the first day to acclimate to local time as quickly as possible. Also, as my mother taught me, picking a color scheme for a trip lets you mix and match pieces and vary your outfits daily without over-packing.
Best advice for business travelers: Being a business traveler can be grueling, but it is a missed opportunity if you only see the inside of your room. Hotels place such a focus on food and beverage, design and service, it's a shame to miss out completely. Even if it's just one drink in the bar before going to bed or a great cappuccino to kick-start your day, it makes business travelers feel they carved out some time to enjoy the hotel, just for themselves.
About Kimpton Everly Hotel Hollywood
Tell us about both Kimpton Everly and the brand's eco-friendly initiatives. We train our housekeeping team to read guests' cues regarding in-room towels and linens. We absolutely replace whatever is needed, but if guests hang up towels, we take that as a signal they want to go green. We recycle throughout the property and always look for ways to reduce paper and plastic. Our building was a new construction with stateof- the-art features that support environmental efficiencies.
As one of Hollywood's newest properties, how did you incorporate the hotel's location into its design and theme? Our amazing location perfectly positions us between Hollywood Boulevard and the Hills, allowing guests to explore Hollywood's iconic landmarks on foot while also providing easy access to Griffith Park and countless hiking trails. Our design inspiration comes from our proximity to the Hills and the laidback Southern California lifestyle that represents. Our social spaces feel just as inviting and comfortable as someone's living room in an amazing mid-century home in the Hills. Our design story goes hand in hand with our service style, creating an all-encompassing experience.
Which of the property's amenities garner the most buzz, and what can premium travelers expect from a stay? I consider Ever Bar the social center of the hotel, where guests are instinctively drawn to gather. The vibe effortlessly transitions from day to night, making it the perfect spot to work on your laptop during the day and meet friends or colleagues for a drink in the evening. The cocktail menu is expertly curated and crafted by our top-notch bar team. It is an experience that shouldn't be missed!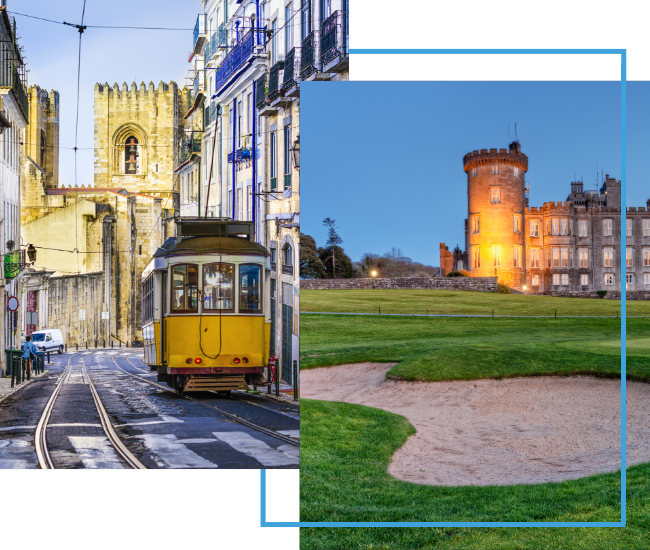 FX Excursions
FX Excursions offers the chance for once-in-a-lifetime experiences in destinations around the world.
Explore Excursions
Less than five years ago the world's first hybrid cruise ship, Hurtigruten Expeditions' MS Roald Amundsen, set sail for Antarctica in November 2019 with 450 passengers. The battery-hybrid-powered ship, named for the first man to cross the continent and reach the South Pole, was built specifically for voyages in polar waters. Its battery-hybrid power reduces the ship's consumption and CO2 emissions by 20 percent compared to equally sized ships.
Sponsored Content
In an increasingly digital and interconnected world, the Global Business Travel Association (GBTA) Convention remains an indispensable platform for business travel industry professionals seeking to make the most of the power of face-to-face connections. Taking place August 13–15 in Dallas, the 2023 GBTA Convention provides the unique opportunity for professionals and companies to join visionaries, thought leaders and industry experts for meaningful networking, cutting-edge insights and inspiring innovation.
A few months ago, I flew Polaris business class on a United flight from Dulles (IAD) to Paris (CDG). It was only when I got to my hotel in Paris I realized that I didn't have my iPad or its bag or accessories. Since I had been working on it in the restaurant in the Polaris lounge and then went directly to the gate, I knew I either left it propped up on my table when I packed up or in my business-class seat. But what was the best method to alert the airline about my careless mishap and (hopefully) retrieve it? With spotty data and WiFi, searching for information on my phone was frustrating and slow. Here's what I learned from the anxiety-inducing experience (and unexpected ending) about what to do if you leave something behind on your flight: