Name: Ann Marie Maher
Title: President/CEO
Company, city: Discover Prince William & Manassas; Manassas, Va.
Number of employees: 10
Recent project: Partnering with three neighboring counties in Virginia to create an experiential artisan trail to promote agritourism; the arts; and our many craft breweries, wineries and distilleries
First job: Burger King drive-thru
Little-known fact about you: I'm an avid scuba diver, logging more than 100 dives including the Great Barrier Reef in Australia, Belize, Costa Rica, Grand Cayman, Jamaica and The Bahamas.
YOUR BUSINESS
Essential business philosophy: Our goal is to please customers and visitors each and every day. We work with our tourism partners to develop our amazing destination and partner with businesses both small and large to create a wonderful experience for our visitors.
Best way to keep a competitive edge: I encourage my team to seize upon opportunities others may have passed on and work with vendors to ask for things not "off the shelf." Also, take advantage of unique selling propositions.
Yardstick of success: When I see our roads packed for an event, our restaurants and shops bustling with visitors and our hotels filled to capacity, I know we have done our job.
Ann Marie Maher as a Traveler
What is the most important item you take when traveling? My two kids; they mean the world to me, and I travel with them when possible.
How do you spend your time on board? I love to unplug and, once arrived, get out to experience nature. I love to hike and explore new sites, and above all, I love Virginia!
What is your favorite restaurant in the world? I would have to say La Caille, reminiscent of an 18th-century French countryside chateau on 20 acres in the Little Cottonwood Canyon 20 minutes from downtown Salt Lake City. The cuisine is farm to table meets traditional French, and the service is second to none. Escargot, lobster bisque, rack of lamb and bananas foster … yes, please!
What is your favorite destination in the world? I need to be selfish and say Prince William & Manassas, Va. Our destination is home to so much and is the perfect mixture of the bustling metropolis of Washington, D.C., with the scenic country roads of Virginia.
About Prince William & Manassas
Prince William & Manassas has a rich history. Tell our readers about some of the area's historical sites.
Manassas National Battlefield Park, one of two national parks in Prince William & Manassas, bore witness to clashes between the armies of the North and South during the First and Second Battles of Bull Run. Our area is home to small towns dating back centuries that helped create our nation as we see it today.
What does Prince William & Manassas offer travelers?
With a strategic location 30 miles from Washington, D.C., our culture and history appeal to all travelers. From the historic downtowns of Manassas and Occoquan to the battlefields and mega-shopping destinations of Potomac Mills and Virginia Gateway, and from a 25,000-seat outdoor amphitheater presenting major music acts to a burgeoning craft beer scene — we have something for everyone.
What's new for the area in 2017?
We are extremely excited to welcome Northern Virginia's only Cabela's in early 2017, which will add to our appeal as the recreation outdoor hot spot of Northern Virginia. The continued expansion of the National Museum of the Marine Corps will be complete in the near future.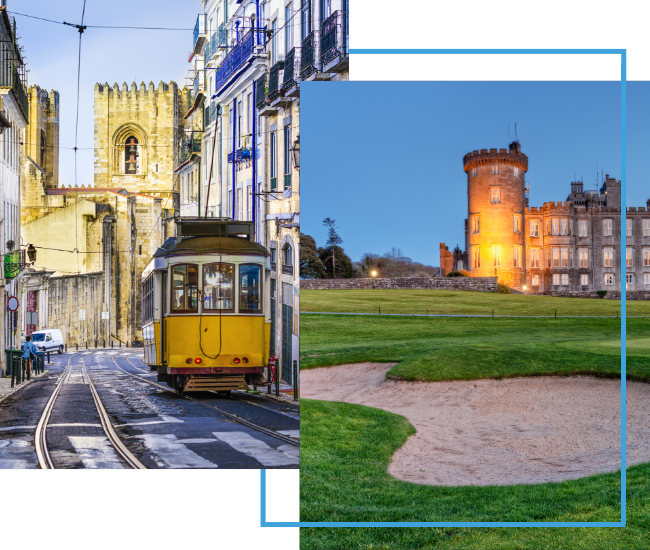 FX Excursions
FX Excursions offers the chance for once-in-a-lifetime experiences in destinations around the world.
Explore Excursions
Less than five years ago the world's first hybrid cruise ship, Hurtigruten Expeditions' MS Roald Amundsen, set sail for Antarctica in November 2019 with 450 passengers. The battery-hybrid-powered ship, named for the first man to cross the continent and reach the South Pole, was built specifically for voyages in polar waters. Its battery-hybrid power reduces the ship's consumption and CO2 emissions by 20 percent compared to equally sized ships.
Sponsored Content
Nashville's once-modest skyline continues to evolve as its luxury market grows. Lavish hotel properties are added to the landscape while acclaimed chefs stake claim in the robust culinary scene and premier cultural offerings round out the city's repertoire.
A few months ago, I flew Polaris business class on a United flight from Dulles (IAD) to Paris (CDG). It was only when I got to my hotel in Paris I realized that I didn't have my iPad or its bag or accessories. Since I had been working on it in the restaurant in the Polaris lounge and then went directly to the gate, I knew I either left it propped up on my table when I packed up or in my business-class seat. But what was the best method to alert the airline about my careless mishap and (hopefully) retrieve it? With spotty data and WiFi, searching for information on my phone was frustrating and slow. Here's what I learned from the anxiety-inducing experience (and unexpected ending) about what to do if you leave something behind on your flight: