Name: Ángel Valdemoros
Title: Head of Sales, North America
Company, city: Iberia, Madrid
Number of employees: 18,000
Recent project: Integration of sales forces of Iberia and British Airways in North America and presentation of Iberia's new brand and long-haul product
First job: Financial analyst
Little-known fact about you: I love skiing.
Your Business
Essential business philosophy: Always focus on the end game and do not get distracted from the target.
Best way to keep a competitive edge: Hard work always pays off.
Yardstick of success: I lead by example and ask what I can take from my team. What my team has done is how I measure success.
Ángel Valdemoros as a Traveler
What is the most important item you take when traveling? My laptop
How do you spend your time on board? I catch up with all the things I am not able to get to during the workday.
What is your favorite restaurant in the world? Believe it or not, a Spanish restaurant, Cambio de Tercio, in London; I lived there.
What is your favorite destination in the world? Big cities like London and New York City; I love to walk around and explore.
About Iberia
Iberia recently revamped its cabins; tell our readers about the new business-class cabin.
The new cabins on board our long-haul flights have been very well-received by our customers, as they have enhanced the service we offer both in the business and the Tourist cabins. Among the highlights of our new business class are seats that turn into flat beds about six and a half feet long with direct aisle access. The screens are 15.4 inches and offer 50 films in different languages, 80 TV series and documentaries and 400 music options, as well as video games and a children's program. WiFi access and GSM text capability are also available. The service is rounded out with menus designed by four of the most famous Spanish chefs and accompanied by the best Spanish wines. Menus change every month, while the wine list changes every three months. The service used for meals has also been renewed as part of this process.
Will Iberia be expanding U.S. services? What amenities are available at current U.S. gateways?
We fly currently to Chicago, Miami and New York year-round, while Boston and Los Angeles operate March to October. Via Madrid, we offer U.S. customers connecting flights from more than 100 destinations in the United States (thanks to our partners American Airlines, British Airways and Finnair) to 31 cities in Spain, 34 destinations in Europe and 10 cities in Africa and the Middle East.
We offer passengers an "inspirational search engine," a "social seating" app, online check-in and mobile check-in on Iberia.com and 24/7 service on Facebook and Twitter in English and Spanish. Our new Tourist class features nine-inch individual touch screens, where customers can access the same programs as passengers flying business class. The seats are ergonomic and wider, with plugs to recharge and use personal mobile devices. WiFi and GSM text capability are also available in the Tourist cabin.
What's next for Iberia in 2015?
We'll continue renewing Iberia, retrofitting our Airbus A340-600 with the new cabins or extending services such as MyBagTag that allows passengers to print luggage tags at home.
Our U.S. customers will benefit from an improved connectivity via Madrid, as we'll be adding 12 new destinations in Europe in the summer season. We'll start receiving some of the Airbus A330-200s ordered last summer, so we have plenty of plans to continue improving the customer experience and to consolidate our position in the U.S. market.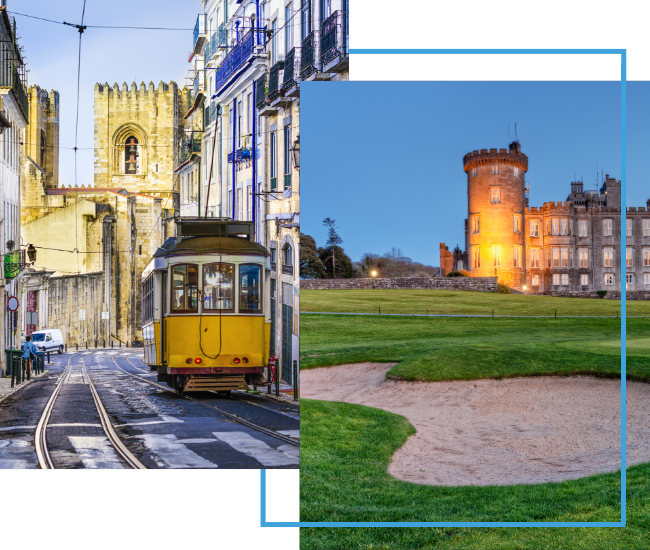 FX Excursions
FX Excursions offers the chance for once-in-a-lifetime experiences in destinations around the world.
Explore Excursions
It's time to start dreaming of your next trip. Here's some destination inspiration for you. Take a visual journey through these U.S. Christmas markets with us.
Sponsored Content
Nashville's once-modest skyline continues to evolve as its luxury market grows. Lavish hotel properties are added to the landscape while acclaimed chefs stake claim in the robust culinary scene and premier cultural offerings round out the city's repertoire.
Everyone loves a good Christmas tree, but these iconic hotels around the world take it one step further with designer-styled trees illuminating lobbies and public spaces, wowing all who enter. From Lela Rose to Louis Vuitton, don't miss these ultra-luxury trees redefining tree decorating as we know it.