Once upon a time, America was a veritable hotbed of watchmaking. The 1800s saw the rise of giants like Hamilton, Waltham, Illinois and Elgin, whose pocket watches of the period attract collectors to this day. The American watch industry occupies a different landscape today, though a number of companies still build exceptional timepieces. While some brands go out of their way to source or manufacture as many components in America as possible, one builds some of its movements from scratch, earning its watches the authentic title of Made in America.
The Doughboy Watch Co.
Now for something completely different. Philadelphia-based Doughboy Watch Co. tracks down and refurbishes old American pocket watches of all shapes and sizes and then converts the cases for wear as a trench watch. If you're looking for something big and bold you just won't see anywhere else, this is the way to go. Prices vary.
doughboywatchco.com
RGM Watch Co.
RGM truly pulls out all the stops. The 801-COE "Corps of Engineers" watch presents a beautiful throwback to the original World War I pocket watches issued to the Corps. It uses one of the brand's three in-house, American-made calibers and a glass-fired enamel dial — a beautiful example of RGM's passion for quality finishing and paying respect to historically significant watchmaking. Strap: $9,700; bracelet: $10,450.
rgmwatches.com
Niall
Niall continues to push to find new American watch component sources. A quick conversation with company co-founder Mike Wilson instantly reveals his obsession with American manufacturing. Each Niall case (including its American-made Gorilla Glass crystal) is manufactured stateside, with its movements sourced from Eterna in Switzerland. Blending simplicity and refinement, the Niall GMT remains a timeless classic. $5,500.
niallluxury.com
Kobold Expedition Tools
Kobold designs and manufactures all its own cases and uses trusted and reliable ETA Swiss movements often modified by the company's master watchmaker to suit the design of the watch. There's a reason Kobold enjoys a longstanding relationship with the Navy SEALS. Each Kobold is built to survive any rough and rugged adventure you can throw at it. Featuring a stainless steel case and domed, extra-thick sapphire crystal, the Soarway Diver Safari is water-resistant to 1,640 feet. $3,350.
koboldwatch.com
Shinola Detroit
A new watch with a healthy dose of Americana doesn't have to cost you a few thousand dollars. Shinola takes an interesting approach to mass-market watchmaking, continuing to focus its efforts on the assembly of watches in Detroit. Credit where credit is due: It takes guts to set up shop the way Shinola has. Prices vary.
shinola.com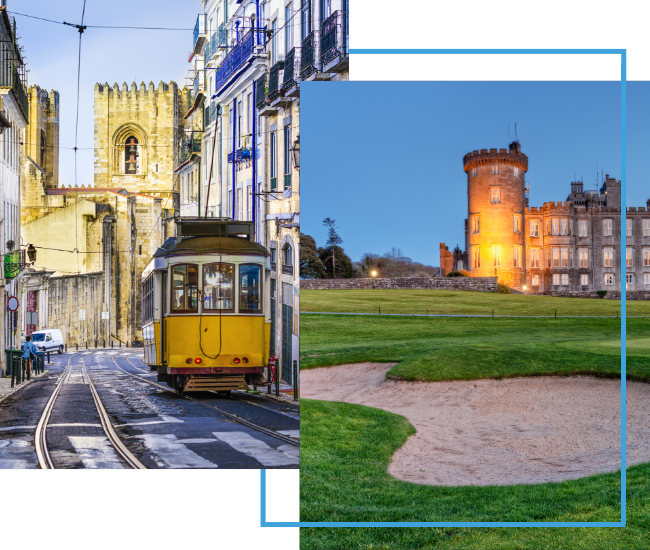 FX Excursions
FX Excursions offers the chance for once-in-a-lifetime experiences in destinations around the world.
Explore Excursions
Travel can take a toll on your body and soul; these products keep you looking (and feeling) good. From a clever shoe that puts a spring in your step (and is effortlessly easy to put on and remove) to a lightweight hair dryer and a night cream that works wonders on tired, dehydrated skin, here are three must-haves to tote on your next trip:
Sponsored Content
In an increasingly digital and interconnected world, the Global Business Travel Association (GBTA) Convention remains an indispensable platform for business travel industry professionals seeking to make the most of the power of face-to-face connections. Taking place August 13–15 in Dallas, the 2023 GBTA Convention provides the unique opportunity for professionals and companies to join visionaries, thought leaders and industry experts for meaningful networking, cutting-edge insights and inspiring innovation.
Pleasant weather, autumn foliage and vibrant flowers are among the many delights awaiting nature lovers at botanical gardens and arboretums across the United States. However, some of these green spaces take on additional color this month and through Halloween when enterprising gardeners, landscape architects, management and other creative minds cast a spell with themed environments running the gamut from spooky to utterly bewitching.