Chains such as GROM and Venchi draw lines throughout Italy for their high-quality gelato and selection of tried-and-true flavors. However, anybody determined to get the scoop on the best independently owned shops offering inventive, award-winning flavors will find the cream of the crop in Tuscany.
The original claim to fame of Gelateria Perchè No!…, founded in 1939, was the creation of its semifreddo (an airy frozen dessert with egg whites as a foundation), invented during a time when refrigeration was a technological marvel but not a widespread reality. Today, the neon-illuminated shop, located steps from the Piazza della Signoria and the Uffizi museum, makes a particularly welcoming destination for vegans with its bright fruit sorbettos (mulberry, mango, strawberry, banana, lemon and pomegranate) and dairy-free gelatos.
Where the Tourobuoni Bridge ends and the up-and-coming Santa Trinita neighborhood begins, Gelateria Santa Trinita pulls customers in with its prime corner location in the Frescobaldi Palace. Forty flavors of gelato as well as ice cream cakes and semifreddo desserts await. Inspired bestsellers include its signature Santa Trinita (mascarpone with Nutella swirls) and Cioccolato d'Austria (a deconstructed Sacher Torte with dark chocolate, dark chocolate cream and apricot jam), Black Sesame, Ricotta with Fig, Piemonte IGP Hazelnut and a sublime spin on pistachio.
In spite of its unassuming storefront and location on a busy street between the Duomo and the Florence Synagogue, decals affixed to the door of Il Procopio Gelateria (Via Pietrapiana, 60R, 50121 Firenze) announcing awards for customer popularity and competition-winning flavors mark it as a shrine for gelato lovers. Inside, a spotless freezer case draws you in with the catchy names of its flavors. One will find Chantilly Mela e Cannella (whipped cream, apple and cinnamon); Ricotta, Miele e Noci (ricotta, honey and hazelnuts); Lemon & Basil; Bread Pudding; Don Raffae (coffee with chocolate sauce and hazelnuts); and the aptly-named La Follia, or "madness" in Italian, blending toasted almond, fig, orange peel and homemade pistachio paste.
Lucca
Since 1955 family-owned I Gelati di Piero has won major culinary competitions and fans around the world for its approach to its gelato-making tradition and boundary-pushing flavors the owners describe as "Antica Esperienza, Bonta Moderna" (ancient experience, modern goodness). Highlights include a creamy-yet-tart yogurt gelato, Il Girone dei Golosi (a.k.a. "The Group of Gluttons," a mash-up of chocolate in every form), Cremino (vanilla swirled with generous dollops of Nutella and caramel) and Gusto del Maestro ("Taste of the Master," with an unexpected mix of nuts and swirls that shouldn't work together but do).
Viareggio
There's no better way to end a day in a beach town like this than with a heaping scoop of gelato or sorbetto and a dramatic beachfront sunset. Gelateria Dolceamaro (Via Giuseppe Mazzini, 110, 55049 Viareggio) is an ideal place to take in all of the richness, featuring flavors like Uganda Chocolate, Spagnola (vanilla and sour cherry), Cioccolato all'Arancia (chocolate orange), or Nicciola & Fondente (hazelnut dark chocolate).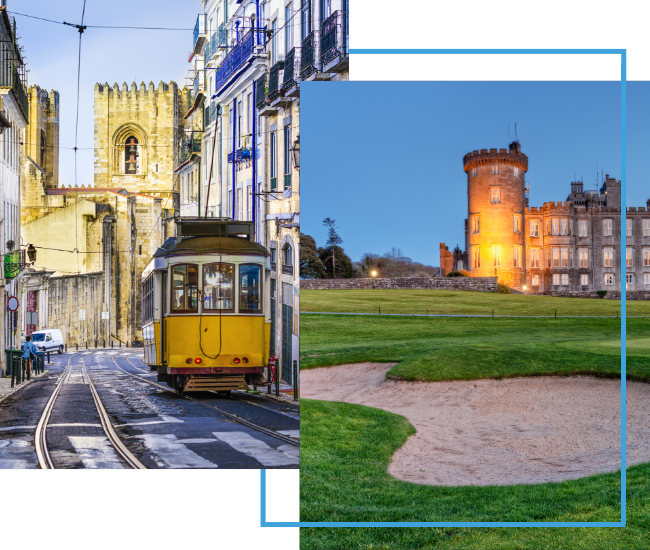 FX Excursions
FX Excursions offers the chance for once-in-a-lifetime experiences in destinations around the world.
Explore Excursions
There is something magical about sipping a glass of local wine while watching the sun slip into the Aegean Sea as the afterglow tinges traditional, white-washed Cycladic houses with glorious shades of rose, purple and gold. Ancient Greeks believed Helios, the Sun God, caused sunsets by driving his fiery chariot into the sea. Standing at water's edge in Mykonos, watching the sky slowly turn from purple to inky black, you almost believe it.
Sponsored Content
From the moment you step onboard Air Tahiti Nui's Tahitian Dreamliner, you will be transported to The Islands of Tahiti. The French Polynesian carrier considered every detail to awaken its passengers' senses, creating the feeling you are already on the Islands while 30,000 feet in the air.
I hadn't even made it to my first cup of coffee when I got an early phone call from my sister, who lives two time zones away. "OMG, Kristy, Patsy Cline came on twice while I was driving the kids to school today," she laughed. "You know what that means, right?" We both gasped and then instantly began singing the lyrics to "La Bamba," an inside joke we'd shared since our family's Alaskan cruise decades ago when we, unintentionally, won the ship's karaoke contest among a sea of Patsy Cline tributes.