A symbol of the Renaissance and the capital of Italy's Tuscany region, Florence is home to many iconic pieces of art and architecture, especially in Old Town, a UNESCO World Heritage site. Sitting amid the second-largest wine-producing region in Italy, Florence offers no shortage of wine-tasting opportunities within the city and in the surrounding countryside where the wine is produced. Among the beauty, culture, gastronomy and history, the city delights travelers at every turn.
GETTING THERE & AROUND
Many airlines fly into Florence Airport, also known as Amerigo Vespucci Airport, located about 2.5 miles from city center. With few direct flights from U.S. cities, travelers may find it easiest to fly out of Chicago; New York; or Washington, D.C. From the airport travelers can reach the city via taxi (about 15 minutes) or by Vola in Bus shuttle to the central railway station of Santa Maria Novella (about 20 minutes). In Florence the narrow pedestrian streets limit car access, so many visitors get around the pedestrian-friendly city on foot or by bike or e-bike.
LODGING
Housed in a 13th-century mansion just minutes from city center, Grand Hotel Cavour Firenze offers a mix of history, luxury, and excellent amenities and services. From here guests can easily access all the monuments that make the city unique.
Via del Proconsolo 3, Florence, Italy, tel 39 055 266271 hotelcavour.com
Located in the oldest tower in Florence, this boutique hotel allows guests to immerse themselves in the historical atmosphere while enjoying convenient access to the city's shopping streets and main attractions.
Piazza Sant'Elisabetta 3, Florence, Italy, tel 39 055 27370 brunelleschihotelflorence.com
Among medieval alleys and Renaissance squares, Hotel Monna Lisa offers a lively atmosphere with unique charm and Florentine hospitality. Step back in time and explore the wonders of the city.
Borgo Pinti 27, Florence, Italy, tel 39 055 247 9751 monnalisa.it
DINING
Caffè Italiano
Caffè Italiano is where the locals go for pizza. The restaurant features pure Tuscan flavors and only a few basic pizzas but is well worth the stop. Guests can also order other dishes.
Via Isola delle Stinche 11/13R, Florence, Italy, tel 39 055 289080
Loud music and bright lights offer a unique dining experience. Frequently changing menus feature seasonal and local ingredients paired with an unusual global influence to create dishes unlike anything else.
Piazza di Cestello 3R, Florence, Italy, tel 39 055 2476956 essenziale.me
Trattoria Da Burde Firenze
Located right outside the historic center, Trattoria Da Burde Firenze is one of Florence's finest family-run restaurants with traditional food. Family recipes passed down from generation to generation are prepared from scratch.
Via Pistoiese 154, Florence, Italy, tel 39 055 317206
Opened to the public in 1766, The Boboli Gardens were designed for the Medici family and now represent one of the first and most important examples of the Italian garden. With the Palazzo Pitti sitting before the gardens, check two things off your list and explore the palace beforehand.
Piazza de' Pitti 1, Florence, Italy, tel 39 055 23885 uffizi.it
Cattedrale di Santa Maria del Fiore
Originally built in the 15th century, Cathedral of Saint Mary of the Flower is one of the largest churches in the world and a must-see while in Florence. Its stunning architecture attracts visitors from all over the world.
Piazza del Duomo, Florence, Italy, tel 39 055 230 2885 duomo.firenze.it
Allow plenty of time to explore the Galleria dell'Accademia, home to the iconic David and other sculptures by Michelangelo; paintings by great Italian artists; and old, one-of-a-kind musical instruments by Stradivari and Cristofori, inventor of the piano.
Via Ricasoli 58/60, Florence, Italy, tel 39 055 098 7100 galleriaaccademiafirenze.it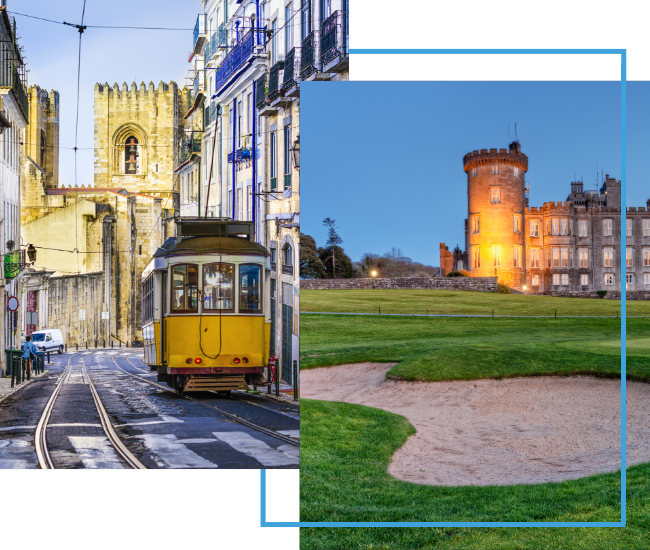 FX Excursions
FX Excursions offers the chance for once-in-a-lifetime experiences in destinations around the world.
Explore Excursions
The Perelman Performing Arts Center (PAC NYC), the cultural cornerstone and final public element of the World Trade Center site, opened this September.  The new performing arts center in Lower Manhattan provides a dynamic home for the arts, serving audiences and creators through flexible venues enabling the facility to embrace wide-ranging artistic programs.
Sponsored Content
The Islands of Tahiti are among the most beautiful and sought-after vacation destinations in the world. The endless images of overwater bungalows with Bora Bora's majestic peak towering over waters of every shade of blue have an intrinsic pull. But with 118 islands and atolls to explore, there is so much more to this spectacular region of the Pacific.
Whether you call secondhand fashion treasure troves "thrift stores," "fripperies," "charity shops," "vintage boutiques" or something else, shifting the paradigm from "old clothes" to "new finds," you may find the best, most conversation-starting souvenirs inside these shops and neighborhoods located in the world's most fashionable cities and a few unexpected places.