Think Orlando is only about mouse ears, castles and standing in line? Whether you love or loathe all things Disney, there's a lot more to this Florida city than those iconic attractions, especially when it comes to drinks. From an over-the-top gin bar in the lobby of a hotel to a Japanese pub with killer cocktails and bar snacks to match, here are four distinct experiences to try after — or instead of — those theme parks:
The Wine Bar
One of the country's best wine bars is located inside a theme park? Absolutely. This gem inside Disney Springs run by master sommelier George Miliotes offers more than 200 wines in any amount — the bottle, the glass or the ounce. It's the only place in North America to offer the entire wine list this way, thanks to Coravin technology that preserves open bottles by dispensing wine through a thin stream through the cork. There are also wines on tap; high-end, rare "Outstanding by the Ounce" selections; a Champagne Experience; First Growth Experience; and George's Portuguese finds. Inspired cocktails include a milk-washed vodka New York Sour riff, and fun small plates include meatballs over polenta and saganaki on fire. Miliotes can often be found walking the floor talking to guests, including repeat visitors who see the spot as a destination in itself. It's an amazing find for wine fans in an unexpected place. Whether or not you are headed to Disney, it's worth the trip.
The Gin Bar
Sear + Sea Lobby Bar at the JW Marriott Bonnet Creek Resort & Spa
With its high ceilings; drop pendant lighting; and airy, open vibe, the lobby bar at this 516-room resort located within Disney's gates would make for an enjoyable stop no matter what's on the drinks menu. But add in the fact the tall back bar shelves boast an impressive 150 bottles of gin from all over the world — the largest gin offering in all of Florida — and it's a botanical booze lover's dream come true. Quirky juniper-y sips include Key Lime Gimlet, with St. Augustine Gin with Mrs. Ginger's local Key lime jam, egg white and lime; and Enchanted Negroni, smoked with a rosemary fog. True gin-ophiles can sniff and sip their way through a flight of any four expressions, or peruse the booklet menu, which outlines the history of gin and divides the spirit into categories like "Best for Martinis" and "Old Tom." A Gin Tonic menu gives the libation the Spanish reverence it deserves, with garnishes reflecting botanicals inside the bottle, like the Florida Sunset, with Old St. Pete Sunset Gin, house-made tonic, orange peel, star anise, cinnamon and thyme sprigs. And if that's not enough, a recently launched Gin on Wheels car strolls through the lobby and adjacent restaurant serving gin drinks with tableside prep.
The Craft Cocktail Bar
This local Japanese bar in the Mills 50 district is serious about cocktails. Chef and owner Sean "Sonny" Nguyen was inspired by the Japanese phrase "ichi-go ichi-e" (to live in the moment) to create a modern cocktail lounge that also serves traditional pub food like yakitori. No reservations are accepted, so plan on getting there early and snagging spots at the bar to watch technique-driven bartenders strut their stuff. Expect nice ice, eclectic ingredients, astute attention to detail and exquisite shaking and stirring techniques. A custom machine from the House of Suntory dispenses a Toki Highball with the perfect ratio of Japanese whisky and highly carbonated soda water; you can also order Highballs mixed with Japanese tangerine or yuzu gin, or seasonal varieties like a floral one with Haku Japanese Vodka, lavender, rose and "supremely effervescent soda." But the elevated drinks menu runs much deeper than spirit plus mixer over ice. The rich and luscious Golden Hour shakes sesame fat-washed Toki Whiskey with banana, lemon, honey, egg white and yakitori saline; and the umami-filled Paper Crane mingles Maker's Mark/Tori Tori Private Select 100 Bourbon with strawberry- and sansho pepper-infused aperitif, red miso syrup and lemon. In between rounds, nosh on Wagyu gyoza and Japanese fried chicken with garlic-confit mayo.
The Dive Bar (with Games!)
Gen Xers: Remember when you spent all day (and all of your quarters) at the arcade? Two things would have made it infinitely better: all-you-can-play pinball and video games and alcohol. This bar has both. Pay the $8 per person fee ($5 for locals) and you can play retro and modern games to your heart's content. There's a huge selection of craft beers in cans, many of them regional, like Park Hopp'r Pilsner from Orlando's Ivanhoe Brewing Company and Berliner Weisse, a sour from Brewlando. You can also swill hard seltzer or sample from a selection of domestic and international mead. Canned cocktails from Ketel One, Beach Whiskey and Bacardi will quench your thirst while you're slaying it with the joystick, and fruity sake libations are named for beloved video game characters. The drinks here are unapologetically non-cerebral, because the games are the thing. It makes for an indulgent afternoon of day drinking, or a more interactive way to hang with your friends in the evening.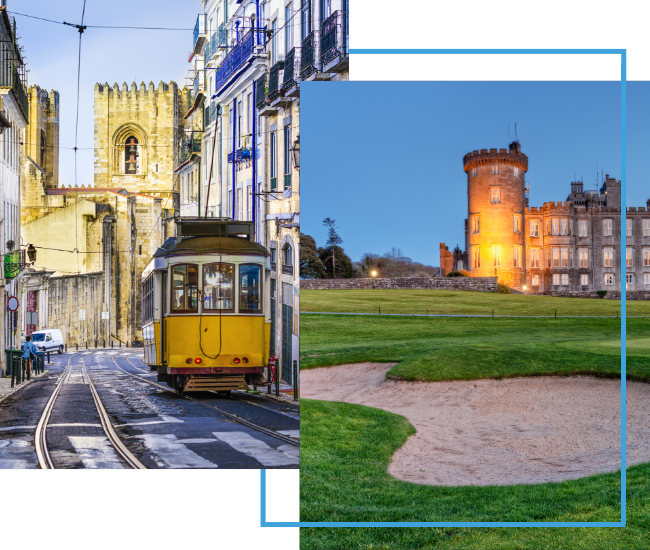 FX Excursions
FX Excursions offers the chance for once-in-a-lifetime experiences in destinations around the world.
Explore Excursions
The Mascarene Islands (principally Mauritius, Rodrigues and Reunion), located in the Indian Ocean 400–500 miles east of Madagascar, initially benefited from remoteness. For millennia they evolved untouched by humans. When European nations set their sights on colonial expansion in Asia, the islands suddenly became strategically vital.
Sponsored Content
The Islands of Tahiti offer a range of captivating activities for travelers with diverse interests, from hiking to breathtaking waterfalls, riding horses on secluded beaches; swimming with sharks; or immersing in Polynesian culture through traditional dance, music and art. For watersports enthusiasts, the crystal-clear lagoons offer exhilarating experiences like surfing, kiteboarding and paddleboarding. And if you're looking to relax, the pristine beaches, overwater bungalows and tropical sun offer the perfect setting. With 118 islands and atolls to explore, island hopping is an excellent way to experience the full diversity of The Islands of Tahiti. With its blend of adventure, culture and relaxation, The Islands of Tahiti offer a truly unique travel experience.
For its third year, Global Traveler awards the airline, cruise line and hotel brand best representing diversity, equity and inclusion within the travel industry. Over the past year Global Traveler analyzed many airlines, cruise lines and hotel brands to determine which companies prove most committed to changing the world through diversity and inclusion.