Palm Springs became a destination of legend when Hollywood's biggest and brightest during cinema's "Golden Age" turned the desert community into their glamourous backyard. While restaurants and hotels epitomizing definitive Palm Springs luxury open, adapt and change with the times, it says something that one of its hottest restaurants sets up an outpost back in Los Angeles. And that's exactly what chef Michael Beckman and restaurateur Joe Mourani did on the southern tip of the always-evolving Fairfax District.
While the space housed other trendy spots in the past, it is now a dynamic microcosm of Palm Springs in the hands of architect Michel Abboud. The space features industrial canvas and high ceilings to architectural ceiling-height private booths, open-concept kitchen, diverse seating configurations and a bar that vibes as the chicest produce stand this side of the Coachella Desert. It is here capable bar and kitchen teams led by Chef de Cuisine Vinson Ching pull together food and cocktails bridging the French epicurean refinement Beckman mastered in his early career to locally sourced produce and the global flavors embraced by Los Angeles diners seeking out fresh dining concepts.
Six weeks after it opened (Aug. 12, 2022), it was a fitting site for Visit Palm Spring's annual media gathering, which previewed what would be pushing the destination into new directions while staying true to Palm Spring's architectural and lifestyle roots. This corner of the oasis in Los Angeles, however, holds its own beyond its conversation-starting ambiance, with drinks and dishes delivering what the concept promises. Starters like the addictive Sonoran sourdough rolls; Crudo (dry-aged compachi, dashi, pickled grapes, radish, citrus fern, chive oil); and honey-drizzled, chicken-fried oyster mushrooms (served with butter pickles and herbed buttermilk sauce, and also wildly popular in Palm Springs) show what magic can happen when high concept takes on popular California fare is done with care and intention.
A fresh salad, like the Coleman Farms lettuces bowl with yuzu vinaigrette, serves as a palate cleanser, while a starter that may sound too trendy for its own good (a heirloom tomato salad floating in a melon gazpacho) actually works; the different fruits and vegetables in its composition complement one another. However, the main dishes are stellar because the flavors are delicately balanced, while overall creations are satisfying.
The Masami Ranch New York steak gets an edge from a fermented honey and horseradish cream, while the halibut with Thai flourishes has an unexpected extra boost of flavor and heat not found in similar dishes elsewhere. The Middle Eastern-inspired torte Medovic, a honey sponge cake tempered with a touch of huitlacoche ice cream, is also surprising. And if there are vegans in the group, a good-sized selection of plant-based selections will serve them, as well.
If you come in just for the cocktails and some bar snacks, bar director Jessi Lorraine sees to it that the vision for the kitchen is firmly in place at the bar. While straightforward classics like the Kitchen Sink Martini and Negroni California feature playful twists through use of local produce, originals like the Queen of Hearts (the love child of a margarita and a Champagne cocktail), the Tom Collins Hoax (with matcha-infused gin and basil eau de vie) and the Sherry Cobbler (a globetrotting treat with Oloroso and East India sherries and Armenian brandy) merit a return visit.
127 S. La Brea
Los Angeles, CA 90036
tel 323 413 2255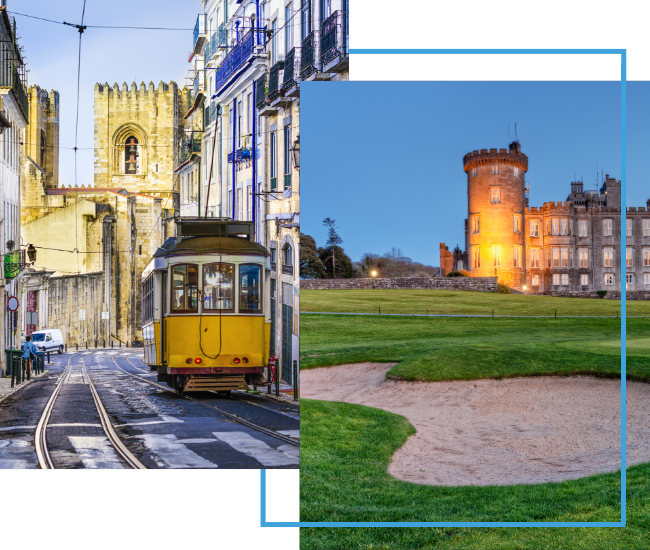 FX Excursions
FX Excursions offers the chance for once-in-a-lifetime experiences in destinations around the world.
Explore Excursions
There's no doubt the northern lights are awe-inspiring and spectacular. Unfortunately, they're also fickle and fleeting, and despite your best-laid plans of checking this item off your bucket list, sometimes Mother Nature's luminescent show just doesn't cooperate. But one cruise line has a new fail-safe in place.
Sponsored Content
The Islands of Tahiti are among the most beautiful and sought-after vacation destinations in the world. The endless images of overwater bungalows with Bora Bora's majestic peak towering over waters of every shade of blue have an intrinsic pull. But with 118 islands and atolls to explore, there is so much more to this spectacular region of the Pacific.
Think you need a degree in sailing to enjoy a yachting holiday? Dream Yacht Worldwide, a leader in yacht charters, wants you to relax and enjoy the journey. Newly expanded to include the British Virgin Islands, Martinique, Tahiti and the Seychelles, the "Easy Crewed" offered by Dream Yacht Worldwide also include charter options in Greece and Croatia.