After a series of high-profile unruly passenger incidents, many of which made their way across the internet for thousands to see, a bipartisan group of lawmakers announced a new push for legislation to ban passengers fined or convicted of serious physical violence from commercial flights.
The plan to reintroduce the Protection from Abusive Passengers Act aims to protect crew members and other passengers and prevent future problematic traveler situations. Senator Jack Reed (D-R.I.), along with Representatives Brian Fitzpatrick (R-Pa.) and Eric Swalwell (D-Calif.), expects to introduce the bill.
According to the FAA, in 2021 alone, nearly 1,100 investigations were initiated into unruly passenger incidents. While this number dropped to 831 for 2022, this number remains well above initiated investigations for 2019 and 2020, which were 146 and 183, respectively.
In 2022, the FAA noted a total of 2,456 unruly passenger reports, 567 enforcement actions initiated and a proposed $8,449,543 in fines against unruly passengers. For context, the proposed penalties by the FAA for 2021 was $5 million.
The bill proposed by Senator Reed and Representatives Fitzpatrick and Swalwell would see the TSA manage the no-fly list and create guidelines for removal from the list. The TSA would also hold authority in granting flexibility on determining the length of a passenger's ban based on the severity of each case.
At of press time, the bill will be proposed March 29, in which flight attendants across various major U.S. airlines, including Southwest Airlines, Frontier Airlines and American Airlines, join in support of the bill. Representatives from the Association of Flight Attendants-CWA and Air Line Pilots Association will appear behind the bill, as well.
Not everyone supports government intervention into the problem; the American Civil Liberties Union argues the government's history of prejudice will pose more problems in the future should a no-fly list for unruly passengers come to fruition.
In the last month alone, several unruly passenger incidents made the news. On a United Airlines flight bound for Boston in early March 2023, a man tried to stab a flight attendant with a broken spoon before attempting to open the plane door. Also in early March, an unruly passenger was removed from a Delta Air Lines flight at Des Moines Airport over disruptive behavior. An American Airlines flight made an emergency landing in late February 2023 after a passenger stormed the cockpit demanding a drink. These comprise just some of the incidents involving unruly passengers and the threats posed to flight crew and passenger safety.
Do you support this bill? Have you been on a flight with an unruly passenger? How did the airline handle the situation? Do you think unruly passengers should face a flight ban? Tell us your thoughts. Email us at [email protected]. Please include your full name and location.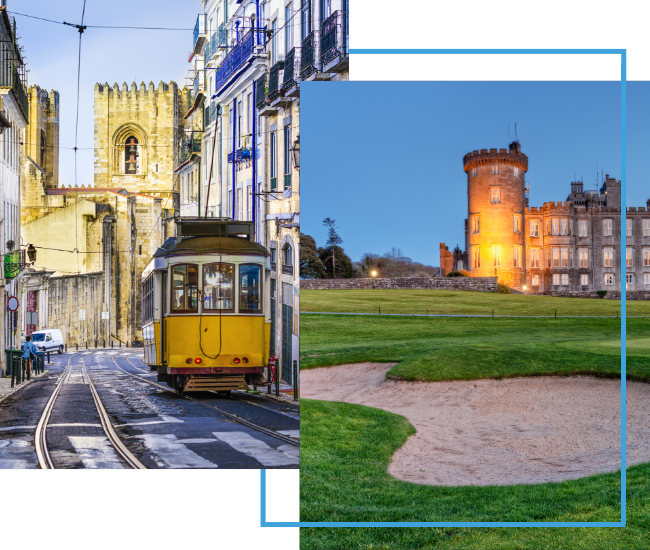 FX Excursions
FX Excursions offers the chance for once-in-a-lifetime experiences in destinations around the world.
Explore Excursions
If fabulous food and beverages are a must-have for any weekend getaway, then look no further than the City of Brotherly Love. Whether your palate has a penchant for vibrant Latin American fare or cozy French cuisine, whether you're an oenophile looking to swirl, sniff and sip your way around the globe or you'd rather sample farm-to-glass cocktails, Philly's got it all this fall. (With the exception of Bolo, which is a short taxi or Uber ride away and definitely worth the trip, the rest of these spots are all within walking distance of each other.)
Sponsored Content
Whether it's the people, the craic (fun) or the coasts, travelers always find something to love about the island of Ireland. What fills your heart?
From Santoríni to Dubai to New York, some hotels just have that "it" factor that draws visitors far and wide. For some hotels it's their proximity to popular landmarks and attractions, for others it's their amenities. But these hotels have something few can claim: a true room with a view.