La Colección Resorts by Fiesta Americana is a collection of urban beach resorts located throughout Mexico and the Dominican Republic. The resort chain continues to adjust to emerging travel and tourism trends to invite returning travelers. With more than 30 properties in the portfolio, the hospitality brand recently revamped both its Travel with Confidence and La Colección Rewards programs to help keep visitors safe and incentivize travel advisors.
This winter, La Colección Resorts is highlighting and committing to these travel trends:
All-Purpose Travel
Since the pandemic, families began to travel during the school/work week, meaning guests needed more space to spread out and get their work done in the hotel room. Guests shared that bigger rooms gave them more personal space. The Los Cabos and Cancún properties now offer family suites with all-inclusive experiences perfect for long family stays.
Wellness and Mindfulness
When traveling, guests want their trip to be stress-free, including well-rested nights, self-care and more. With priorities like eating well, exercising and staying in a balanced and mindful state, guests requested special diets during their stay to accommodate their daily lifestyle. The brand offers to deliver the possibility of following at-home diet for guests.
Technology
With technology constantly evolving, the resorts keep up with the industry and all the changes since the aftermath of the pandemic. Guests like the comfort of the pandemic-safe digital process and think it makes for a smoother experience. Now, almost 100 percent of La Colección Resorts by Fiesta Americana's hotels use digital methods, including pre-arrival registration, self-check-in with tablets and easier payment features. New wearable technology (bracelets) is also available, giving guests the option of opening their rooms in a contactless way.
Hygiene
When choosing a hotel, guests' top priority is the presence of trustworthy hygienic protocols. The hotelier is constantly updating and changing its Travel with Confidence program to monitor how international authorities change its cleaning and hygiene protocols.
"We value our guests' priorities and desires, it's our goal to uphold our promise of a harmonious experience and superb service," said Enrique Calderon, COO, La Colección Resorts by Fiesta Americana. "We have created a feedback infrastructure that allows us to cater to the insights we received from our guests. We implement solutions regularly and our customers' satisfaction serves as a testament to our efforts and our success in addressing the needs of our guests."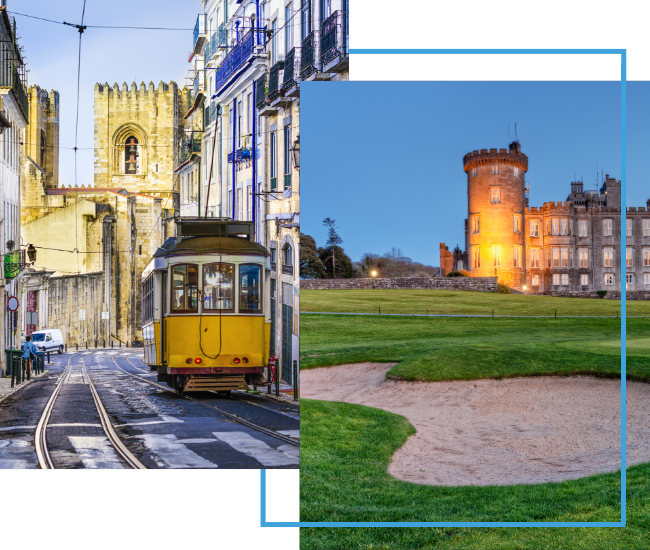 FX Excursions
FX Excursions offers the chance for once-in-a-lifetime experiences in destinations around the world.
Explore Excursions
As a peripatetic traveler, I am always trying to balance the pleasures of dining well with a life-long challenge to control my weight. It's not always easy, because I consider tasting typical, authentic regional dishes among the highlights of most journeys, and those foods are rarely known for "healthful" rankings! So, I started staying at spas way back in the 1980s — before they were ubiquitous — because meals were assured to be pure, clean and wholesome.
Flying to the paradise of Turks & Caicos has never been easier thanks to many new, non-stop flights across three airlines to the destination. Southwest Airlines, Delta Air Lines and Virgin Atlantic Airways all announced new flights, allowing travelers to visit this dreamy destination.