There's no denying the vintage watch market is hotter right now than it has been in ages. On one hand, enthusiasts and collectors continue to leverage the global reach of web sales to access collectible timepieces they never would have stumbled across first-hand. On the flip side, more people are looking at the value gains of top-tier collectibles of all sorts and realizing they'll have better luck making faster and more predictable gains than with stocks and bonds. The question then becomes: How does one navigate shopping for vintage watches prudently and effectively? After years as a collector — having spent hours discussing the vintage watch realm with some of the best and brightest buyers, sellers and consignors — I offer a quick Vintage Watch 101 that shouldn't be ignored.
Do Your Homework
When shopping vintage, there's always more to it than finding something in a shop and saying "Yes" — especially if the price sounds too good to be true. A watch fitted with incorrect hands, an aftermarket crown or a poorly refinished dial will never hold value the way an all-original (or professionally restored) piece will. Step One is to hunt around online for similar pieces. Beware if you notice a detail on the one you're looking at that doesn't match a healthy number of comparables. At the same time, keep your eye on sales prices. Is the watch significantly higher or lower than what you're finding elsewhere? If so, that's a pretty healthy red flag. If you've made it through those hurdles unscathed, question the seller about any history available. The biggest questions are how long they've had the piece and when it was serviced last. No service history could mean an expensive ticking time bomb, so consider that when negotiating.
Choose Sellers Wisely
The internet — and especially eBay — is full of less-than-trustworthy watch "dealers," but thankfully there are plenty of excellent ones around as well. Places like Analog/Shift, H.Q. Milton, Crown & Caliber and Hodinkee's vintage watch shop are filled with beautiful vintage timepieces vetted by their collecting realms' best and brightest. They're a great resource if you're looking for the best of the best, but you can expect to pay full market price from each of these operations. If you're willing to hunt elsewhere, retailer aggregator tools like Chrono24 pull listings from watch resellers around the world, and if you stick to its verified list of sellers you can somewhat trust the information being presented.
Gamble with Caution
I'm the first to admit I've done a bit of "gambling" with buying vintage watches, but I'll also say it's not for the faint of heart. Always pay attention to the guidelines you've read thus far and, more importantly, do the math. If the watch you've fallen in love with comes up on eBay, look into the possible parts and servicing cost and factor that in. If you buy something for $2,000 and have to spend $800 to service it and make it look presentable, can you just buy a serviced and presentable model for roughly $2,800? Sometimes the math is good and sometimes it's not, but the last thing you want is a watch in your collection that leaves you with a bitter memory.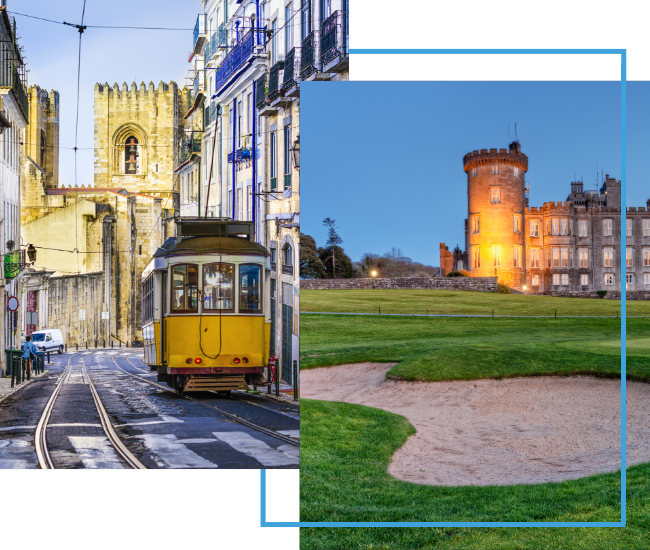 FX Excursions
FX Excursions offers the chance for once-in-a-lifetime experiences in destinations around the world.
Explore Excursions
Pleasant weather, autumn foliage and vibrant flowers are among the many delights awaiting nature lovers at botanical gardens and arboretums across the United States. However, some of these green spaces take on additional color this month and through Halloween when enterprising gardeners, landscape architects, management and other creative minds cast a spell with themed environments running the gamut from spooky to utterly bewitching.
Sponsored Content
Nashville's once-modest skyline continues to evolve as its luxury market grows. Lavish hotel properties are added to the landscape while acclaimed chefs stake claim in the robust culinary scene and premier cultural offerings round out the city's repertoire.
For travelers who love all things autumn, Crystal Springs Resort, New York City's closest destination resort, features special offers and experiences to meet the demands of everyone's fall bucket list. Located only 80 minutes outside New York City in Sussex County, New Jersey, Crystal Springs Resort offers a quick getaway to enjoy fall foliage. Are any of these new offers or experiences on your bucket list?