In the morning we enjoyed a lavish breakfast while looking out at the ocean and seeing the waterspouts of humpback whales as they swam by. We then played golf on one of the most challenging courses in Mexico, designed by Jack Nicklaus. As the sun dipped down, we took an ATV ride through the desert dunes and along the beach, then hit downtown Cabo San Lucas for margaritas by the marina.
The next day we could choose from dozens of other options — or just kick back on a lounge chair by the pool or ocean.
On a leisure visit to Los Cabos, you'll find a full spectrum of vacation fun options to dial up or down. On one hand, it's easy to check into an all-inclusive hotel, do nothing but eat and drink for a week and just enjoy the warm oceanfront setting. At the other extreme, the region boasts enough adventure activities to keep an adrenaline junkie going for an entire one-week trip. In the desert, on the water or under the ocean's surface, this playground pleases a wide variety of vacationers.
The area of Los Cabos comprises two cities and the corridor between them, located around 1,000 miles south of the U.S. border. Cabo San Lucas sits at the tip of the Baja Peninsula, where the Pacific Ocean rounds a corner. San José del Cabo lies on the Sea of Cortez, which runs up the other side of the narrow stretch of land. In between, beaches, golf courses and some of the most luxurious resorts in Mexico line the coast.
This confluence of water bodies creates huge waves, a great environment for fishing and a watery highway for whales coming down from the Arctic to give birth. On the Sea of Cortez side you can enjoy fantastic snorkeling and diving, with Cabo Pulmo National Marine Park an easy daytrip from any Los Cabos hotel. A little farther north, La Paz offers one of the few places in the world where snorkelers can swim with whale sharks a short boat ride from shore.
Most of the beaches in this area are great for strolling but too rough for swimming. Monster waves higher than a person bash the shore, and riptides are strong enough to drag someone 50 yards offshore before they can say "¡Ay caramba!" A few sheltered bays, however, offer a break from rough waters, the crescent of sand closest to Cabo San Lucas among them.
The large, wide-open beaches are usually empty, so visitors can ride a horse or ATV on the beach without worrying much about anyone getting in the way. Surfers love the waves, of course, and in some spots you can watch them in action, such as the public beach next to The Cape, a Thompson Hotel at Playa Monumentos.
"In January, you can almost walk on whales," one San José del Cabo guide told me when I visited too late in the year. I returned in December and saw a few early arrivals from a boat, then came back another year in January and found the guide was only partially exaggerating. I sat on my balcony at an oceanfront hotel and stopped counting at 100. Later, I walked on the beach and saw hundreds of stingrays shooting up from the water and flapping their wings.
Saddle up for a unique Cabo experience, riding a horse along a deserted beach at sunset or through sand dunes and cacti, a cowboy in sombrero leading the way. Other tours explore a desert landscape by mountain bike or hiking.
Long known as a prime zone for hooking big fish, the region initially attracted Hollywood actors and novelists coming to fish all day and party all night. (Steinbeck and Hemingway both spent time in Los Cabos.) Before this area acquired a big airport and luxury hotels, most of the residents worked in commercial fishing.
Many still fly here just to go on a fishing trip with their friends. It's an unusual day if someone doesn't reel in some photo-worthy catches within an hour or two of departure: Deep-sea fishing lies barely off the shore.
The Los Cabos area, considered the golf center of Mexico, offers courses designed by all the top names. Much of the required water comes from desalinization — using treated seawater for irrigation — so you can enjoy the stunning ocean views while teeing off without feeling pangs of guilt.
The luxury hotels of the Los Cabos region dominate the editors' lists and readers' polls at major travel magazines, and six AAA five-diamond resorts operate here, more than any other resort location in the Americas except the long Cancún/Riviera Maya coast. They remain perennial favorites for attentive service, plush rooms and exceptional facilities. Where they blow away the North American competition, though, is in their spas. Hotels such as Las Ventanas al Paraíso, One&Only Palmilla and Montage Los Cabos feature menus of treatments that would take weeks to sample and indulgent staff ready to help stressed-out executives relax.
For less adventurous pursuits, downtown San José del Cabo appeals to the cultured. Over the years, many artists and gallery owners settled here, some of them opening display spaces in historic buildings in the center. An art walk proves an uncomplicated affair: The galleries primarily cluster around the town square and along Calle Obregon. Artists displaying works include local painters making their debut, makers of Huichol beaded animals and international contemporary art stars like Mexican sculptor Jorge Marín. (You may need a credit card with a very high limit to cart away one of his bronzes.)
On Thursday nights between November and June enjoy a self-guided walk, when most galleries stay open until 9 p.m. Several art experts offer guided walking tours with more insight. Afterward, head to wine bars to sample brands from the north of the peninsula or excellent brewpub Baja Brewing.
LODGING
Le Blanc Spa Resort Los Cabos
Luxurious and expansive, the region's best adult all-inclusive property features a stunning pool complex, excellent restaurants and a huge spa facility.
Carretera Transpeninsular SJC-CSL. Km. 18.4., Lomas de Tule, San José del Cabo
$$$$$
JW Marriott Los Cabos Beach Resort & Spa
At the stylish, family-friendly resort, The Griffin Club suites offer extra perks and a private pool, while noted chef Thierry Blouet creates culinary delights at Café des Artistes.
Fraccion Hotelera Fh5-C1, Subdelegacion de la Playita, San José del Cabo
$$$$$
Las Ventanas Al Paraíso, a Rosewood Resort
One of the region's original luxury hotels and still the best in many respects, Las Ventanas features superlative service, an award-winning spa and a true sense of place.
Carretera Transpeninsular KM 19.5, San José del Cabo
$$$$$
DINING
Acre
The local sustainable option, this well-known farm-to-table restaurant, set within a lush sanctuary, sources most ingredients from its surrounding 25-acre farm or the nearby sea.
Calle Camino Real, Animas Bajas, San José del Cabo
$$$
Manta
Located in The Cape Hotel, with a view of the area's famous arch, this Cabo outpost from celebrity Mexican chef Enrique Olvera of Pujol (Mexico City) and Cosme (New York City) celebrates Pacific coast cultures.
The Cape, a Thompson Hotel, Carretera Transpeninsular Km. 5, Misiones del Cabo, Cabo San Lucas
$$$$
Nobu Los Cabos
The Mexican outpost of famous chef Nobu Matsuhisa serves a sublime mix of Japanese, Mexican and Peruvian influences sure to please any palette.
Nobu Hotel Los Cabos, Polígono 1. Fracción D. Fraccionamiento Diamante, Los Cangrejos, Cabo San Lucas
$$$$
INFO TO GO
Los Cabos International Airport, one of Mexico's busiest, serves close to 5 million passengers in normal years. Modern highways connect the airport to the two main cities and points in between, with taxis ($50–80), major rental car brands and private transportation services available.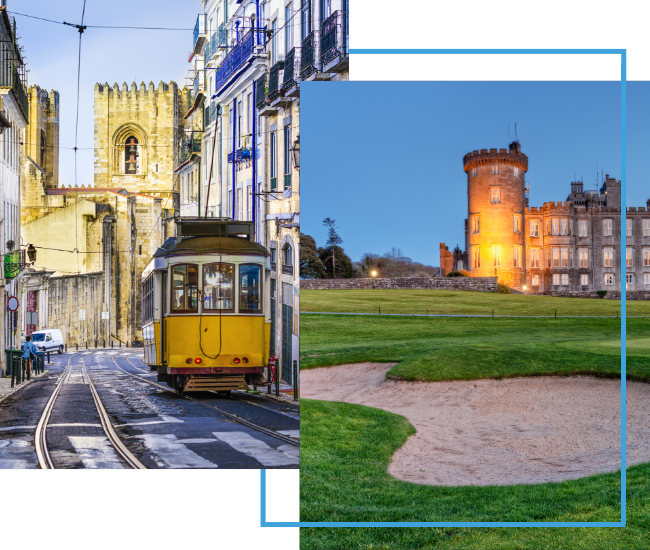 FX Excursions
FX Excursions offers the chance for once-in-a-lifetime experiences in destinations around the world.
Explore Excursions
Mazatlán, Mexico, has long been an attractive home destination for Canadian and American retirees, but, in recent years, young, digital nomads have also discovered the charms of this coastal city, finding inexpensive accommodations, beautiful weather and plenty of bandwidth for working remotely. The laid-back beach scene definitely eases the transition of relocating to Mexico's West Coast.
Sponsored Content
IHG Hotels & Resorts is thrilled to announce the launch of a new mobile product feature for members: IHG Wi-Fi Auto Connect. This feature is now available exclusively in the IHG One Rewards mobile app for both iOS and Android users and will automatically connect IHG One Rewards members to WiFi upon arrival at more than 5,000 IHG hotels worldwide — no separate passwords or log-ins needed. This is in addition to the exciting benefits of being an IHG Business Edge member. IHG Business Edge provides small- and medium-sized businesses access to a user-friendly portal that displays comprehensive spending and savings data while providing the convenience of direct booking with a guaranteed discount.
For its third year, Global Traveler awards the airline, cruise line and hotel brand best representing diversity, equity and inclusion within the travel industry. Over the past year Global Traveler analyzed many airlines, cruise lines and hotel brands to determine which companies prove most committed to changing the world through diversity and inclusion.