UNFAILINGLY ENTICING for its exotic landscapes, ancient temples and exceptional resorts, Thailand has become equally attractive as a destination for travelers seeking world-class health care and affordable medical procedures.
Part of Thailand's draw has to do with a high standard of care: In 2019 three private Thai hospitals were recognized for excellence by the Global Health and Travel Awards, part of the annual Asia-Pacific Medical Healthcare and Tourism Summit. Bangkok Hospital, Samitivej Hospital and the Bangkok Dusit Medical Services group of hospitals won seven awards in separate categories that recognized high standards, exceptional care and customer value.
According to the Canadian Medical Association Journal, medical tourism in Thailand has seen a 16 percent increase in recent years. With more than 1,000 hospitals (including more than 470 private medical centers) offering procedures ranging from cosmetic surgery and dentistry to cardiac procedures, orthopedic and joint replacement surgeries, infertility treatments, bariatric procedures and eye surgeries, Thailand offers a comprehensive menu of medical choices, often delivered within the type of settings traditionally pursued by leisure travelers.
An added lure to travel to Thailand for treatment or surgery is that services combined with food and lodging often tally up to a fraction of the cost of what the same services would amount to in the United States. Using heart bypass surgery as an example, CMAJ reported the highly respected Bumrungrad International Hospital — a private facility in Bangkok staffed by an estimated 1,200 doctors, including more than 200 who also are U.S. board-certified — offers a package that includes a week-long stay for about $19,000. The same procedure for an uninsured patient in the United States carries an estimated cost of $80,000.
Navigating the details of arranging for an out-of-country procedure is often part of the service. The official medical coordination services at Bumrungrad include embassy contact assistance, language support and airport reception and transfers, among others.
Related developing industries within Thailand include international private medical insurance plans available to foreign visitors traveling for medical reasons, and a growing focus on the wellness travel industry that attracts visitors searching for preventative healthcare pursuits such as anti-aging treatments; Thai traditional medicine; and herbology, fitness and nutrition.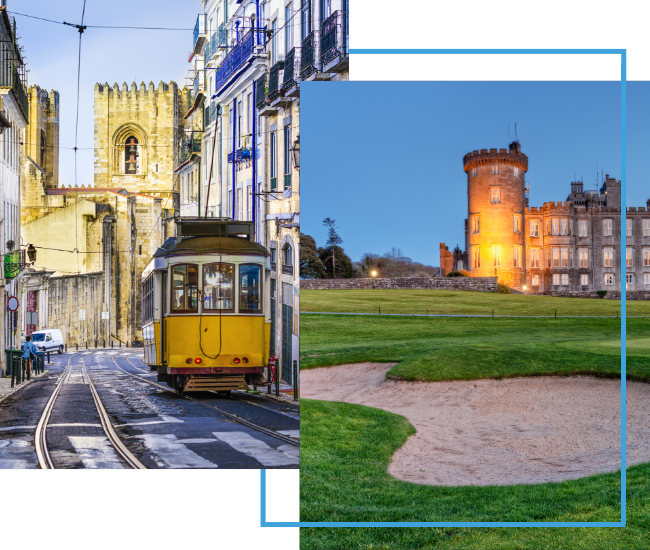 FX Excursions
FX Excursions offers the chance for once-in-a-lifetime experiences in destinations around the world.
Explore Excursions
Pleasant weather, autumn foliage and vibrant flowers are among the many delights awaiting nature lovers at botanical gardens and arboretums across the United States. However, some of these green spaces take on additional color this month and through Halloween when enterprising gardeners, landscape architects, management and other creative minds cast a spell with themed environments running the gamut from spooky to utterly bewitching.
Sponsored Content
From the moment you step onboard Air Tahiti Nui's Tahitian Dreamliner, you will be transported to The Islands of Tahiti. The French Polynesian carrier considered every detail to awaken its passengers' senses, creating the feeling you are already on the Islands while 30,000 feet in the air.
For travelers who love all things autumn, Crystal Springs Resort, New York City's closest destination resort, features special offers and experiences to meet the demands of everyone's fall bucket list. Located only 80 minutes outside New York City in Sussex County, New Jersey, Crystal Springs Resort offers a quick getaway to enjoy fall foliage. Are any of these new offers or experiences on your bucket list?