What makes Incheon so popular among international travelers?
Our competitiveness lies in speed, convenience and heart-warming services. Being in a country of future technologies, Incheon is implementing information technology and business strategies to become an efficient airport, where an average time required for immigration is only one-third of ICAO recommendations. On top of the variety of amenities such as shopping and transfer lounges, passengers can experience year-round art and cultural programs. With about 600 government agencies and companies working together to provide customers with the best service available, Incheon has been able to take a position as the world's best airport for four consecutive years.
Tell our readers about Incheon's passenger lounge facilities.
Over the past year, Incheon International focused on expanding and renovating the transfer area, where an Internet zone, shower, news and movie zone and traditional culture exhibition centers are open for free. One of the most popular facilities is the Hub Lounge, which is available to all passengers regardless of airlines, classes of travel or memberships; for a nominal fee, both transfer and departing passengers can enjoy utmost comfort. Incheon International also opened a CIP — Commercially Important Person — lounge exclusive for CEOs and businesspeople. Currently, 4,000 CIP members are enjoying the minimized immigration and customs procedures, with access to conference rooms and VIP car parks.
How does duty-free shopping at Incheon compare to shopping at other international airports?
Last year, Incheon's duty-free sales exceeded $1 billion, showing an average annual growth rate of 15 percent since opening in 2001. Ranked in the top three for travel retail sales and No. 1 in perfume and cosmetic sales, Incheon's duty-free shops are truly world-class, both in revenue and service, and we are offering top international brands at reasonable prices. With our own brand name — Airstar Avenue — representing the duty-free area, we are bringing shopping to a new level. For every season, we are launching grand sales in combination with various performances and events. For example, last summer's season included a swimsuit fashion show and the marching of the king as performed in former dynasties.
Tell us about your career at Incheon.
Incheon International Airport Corporation has successfully completed first- and second-phase opening, with many professionals and experts in airport construction and operation know-how. However, as a government-owned corporation, flexibility and entrepreneurial spirit were somewhat less visible. Under the slogans "competitive and world-class airport" and "great workplace," I work to secure sustainable development in managing the organization and its human resources while vitalizing the corporate culture, educating global professionals and setting a strong ethical management system. In particular, as part of a government-owned corporation, I seek to balance both public interest and profit.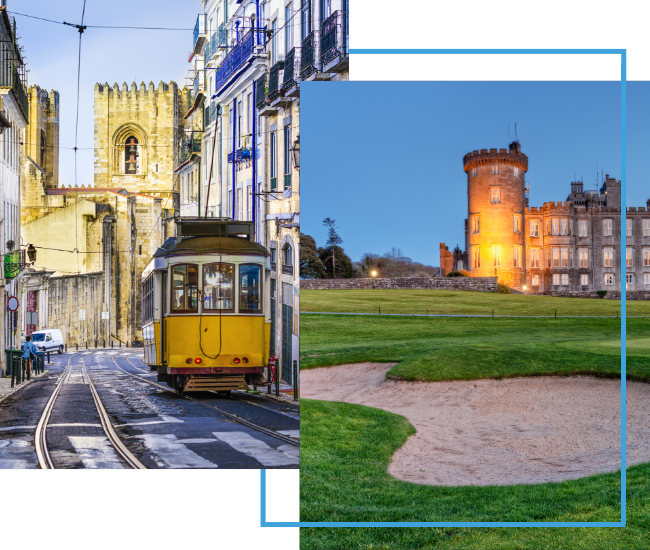 FX Excursions
FX Excursions offers the chance for once-in-a-lifetime experiences in destinations around the world.
Explore Excursions
Like other Angelenos working in the entertainment industry, Sacramento-native Brian Rodda found himself pivoting toward a new career during the pandemic. Prior to the lockdown, he worked in entertainment public relations, hosted a Hollywood red carpet web series and owned a marketing consultancy. When he was in Carmel riding out the situation, a friend encouraged him to take on a new real-life role as a culinary tour guide in the fashionable resort town as travel slowly returned.
Sponsored Content
Nashville's once-modest skyline continues to evolve as its luxury market grows. Lavish hotel properties are added to the landscape while acclaimed chefs stake claim in the robust culinary scene and premier cultural offerings round out the city's repertoire.
Red Savannah launched a new series called In the Footsteps of…, which debuts itineraries of well-known figures, the first being Coco Chanel. As Chanel No. 5 celebrates its 102nd anniversary this year, the travel company invites fashion lovers, history enthusiasts and admirers of Coco Chanel to experience the new itinerary, In the Footsteps of Coco Chanel. The experience allows travelers to step into the remarkable life of one of most iconic figures in the fashion world.