Name: Todd Orlich
Title: General manager
Company, city: Montage Beverly Hills; Beverly Hills, Calif.
Number of employees: 470
Recent project: Working on back-of-house projects including staff locker rooms and our employee dining room. We are also working on an in-room technology project which began testing in February.
First job: A dishwasher at Loews Ventana Canyon
Little-known fact about you: I was a trumpet player. For a moment, I had aspirations to play professionally.
Your Business
Essential business philosophy: Lead from the ground up, as the associate experience drives everything. Guests sense if employees are happy and excited, so my philosophy is to hire well, train well, inspire and equip.
Best way to keep a competitive edge: We focus on hiring well. Also, be interested in what else is happening in the hospitality industry by reviewing statistics and data-predictive numbers. Lastly, love your guests! It is all about repeat business.
Yardstick of success: Measuring secure guest score, which tells me how likely guests are to return; the overall guest satisfaction score; associate satisfaction; and the number of repeat guests, especially in the food and beverage outlets.
Todd Orlich as a Traveler
What is the most important item you take when traveling? My iPad to help me stay engaged and informed
How do you spend your time on board? Watching TV and movies or reading
What is your favorite restaurant in the world? Scarpetta's modern Italian here at Montage Beverly Hills
What is your favorite destination in the world? Anywhere with my family — most recently New York City
About Montage Beverly Hills
What can business travelers expect from Montage Beverly Hills?
Business travelers most appreciate the location and convenience of the hotel. We are in the heart of Beverly Hills. We always receive great feedback about our staff and guest relations department. Our new in-room technology will change everything for the business traveler, offering more international programming, allowing the in-room entertainment to connect with iPads and featuring Smart TV/DVR capabilities. Montage Beverly Hills offers a convenient, no-drama hotel experience.
What makes Montage Beverly Hills suites unique?
When you travel frequently, the space and privacy of the suites are important. Also important is a soothing view; our suites offer sweeping garden views. We also have a private entrance, which is essential to suite guests in Los Angeles seeking exclusivity.
Montage Beverly Hills boasts several different dining venues.Tell our readers more about the on-site cuisine and other amenities.
Scarpetta offers experimental yet authentic cuisine. It has a very popular happy hour. We also offer in-room dining, the rooftop restaurant and a lively bar. I'm especially proud of our fitness and spa experiences. They are the perfect places to retreat and revitalize. Our mineral pool brings water into spa treatments. We find that 10 to 15 percent of guests use the spa. We also offer a movement studio, giving guests a place to practice yoga, stretch and more.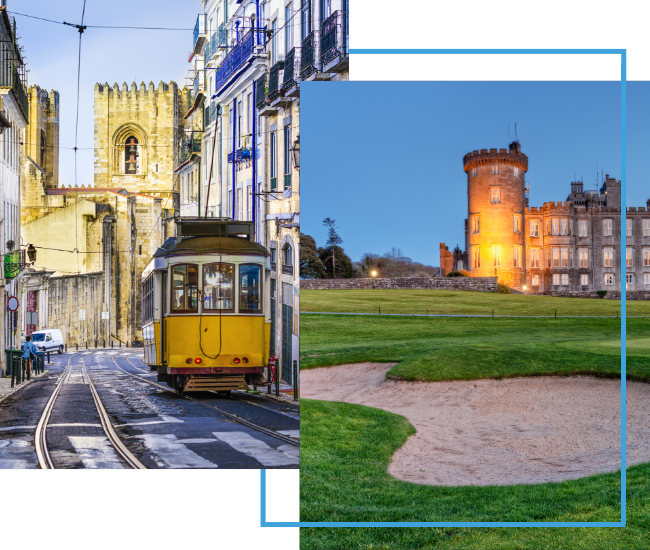 FX Excursions
FX Excursions offers the chance for once-in-a-lifetime experiences in destinations around the world.
Explore Excursions
The Perelman Performing Arts Center (PAC NYC), the cultural cornerstone and final public element of the World Trade Center site, opened this September.  The new performing arts center in Lower Manhattan provides a dynamic home for the arts, serving audiences and creators through flexible venues enabling the facility to embrace wide-ranging artistic programs.
Sponsored Content
Experience the life-changing destination of Greece by exploring its island gems in the Ionian Sea. Scattered off the western coastline of Central Greece, to the south of Peloponnese, the Ionian Islands are an island group comprising large and small islands.
Whether you call secondhand fashion treasure troves "thrift stores," "fripperies," "charity shops," "vintage boutiques" or something else, shifting the paradigm from "old clothes" to "new finds," you may find the best, most conversation-starting souvenirs inside these shops and neighborhoods located in the world's most fashionable cities and a few unexpected places.