Name: Thomas P. Botts
Title: Executive vice president and chief customer officer
Company, city: Denihan Hospitality Group; headquartered in New York, N.Y.
Number of employees: 2,000
Recent project: Refining our revenue platforms from brands to revenue management systems; redesigning and re-engineering all of our websites; launching a new industry-leading mobile app for The James brand, bringing a new level of customization to guests pre-, during and post-stay.
First job: Loading luggage and cargo for Delta Air Lines at Boston Logan Airport. Stacking 200-pound boxes of seafood in the belly of a Boeing 727 keeps you in great shape!
Little-known fact about you: I've recently started running, which most people would not expect unless I were wearing loafers and charging through an airport.
Your Business
Essential business philosophy: Hire great people, give them the tools and latitude to make innovation happen and reward them appropriately.
Best way to keep a competitive edge: Listen to our customers, and equally as important, listen to what newcomers on the inside of the business say — the old ways are often good ways but not the best ways.
Yardstick of success: Customer loyalty and data prove all.
Thomas P. Botts as a Traveler
What is the most important item you take when traveling? My iPhone, pictures of my family and fun socks
How do you spend your time on board? Online
What is your favorite restaurant in the world? Per Se in New York City
What is your favorite destination in the world? Madagascar
About Denihan Hospitality Group
What can travelers expect from Denihan Hospitality? Denihan owns and operates 14 boutique hotels in New York City; Chicago; Miami; and Washington, D.C. Whether staying at one of our boutique hotels operating under The James brand or within the Affinia Collection — or at one of our luxury independents such as The Surrey or The Benjamin in New York City — there is a centralized focus on authentic guest service. Meticulous attention to detail and a deep respect for our associates are hallmarks of Denihan built over our 50-plus years in the hospitality business.
What makes your brands unique? Denihan is a family of hotels from a hotel family. Our approach is not built around design trends, cookie-cutter approaches or service gimmicks but around the authentic values that are the foundation of a great guest experience.
What is the most challenging aspect of expanding the brand in North America? Access to capital. We have great brands and great people — the hard part is finding the right deal. As a recent example, we'd been looking for the right project and the right partners for some time to launch our expansion to the West Coast, and our diligence and patience paid off. We recently announced The James Los Angeles, the first new-build hotel in West Hollywood in 30 years, opening in 2016. It will be in one of the city's most iconic locations — at the intersection of Sunset and La Cienega boulevards. Projects like this don't happen overnight; our growth strategy entails finding the right projects in locations where our customers want to be, not growing for the sake of growing.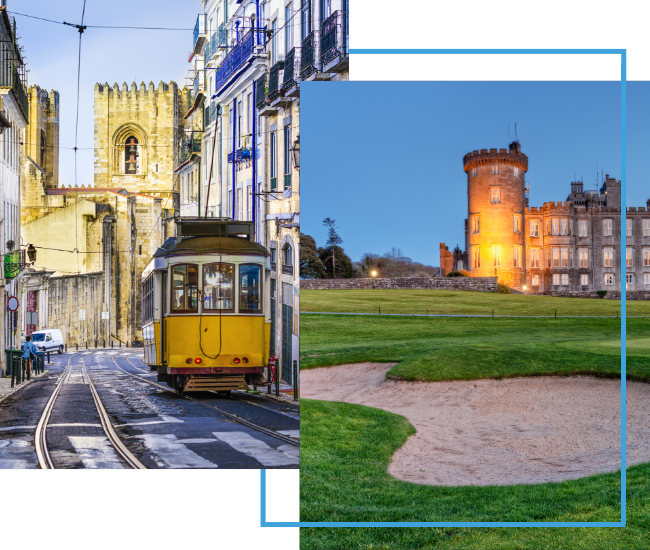 FX Excursions
FX Excursions offers the chance for once-in-a-lifetime experiences in destinations around the world.
Explore Excursions
Less than five years ago the world's first hybrid cruise ship, Hurtigruten Expeditions' MS Roald Amundsen, set sail for Antarctica in November 2019 with 450 passengers. The battery-hybrid-powered ship, named for the first man to cross the continent and reach the South Pole, was built specifically for voyages in polar waters. Its battery-hybrid power reduces the ship's consumption and CO2 emissions by 20 percent compared to equally sized ships.
Sponsored Content
United Airlines is in the midst of a major initiative to modernize its fleet over the next several years. After first announcing the plan in 2021, planes fitted with United's signature interior are finally beginning to appear across the airline's narrowbody fleet of Boeing and Airbus planes. United flyers are sure to notice these enhancements from the moment they step on board: Each new or updated plane sports remodeled seats, seatback entertainment screens for everyone, Bluetooth connectivity and more, all adding up to a better experience on every journey.
A few months ago, I flew Polaris business class on a United flight from Dulles (IAD) to Paris (CDG). It was only when I got to my hotel in Paris I realized that I didn't have my iPad or its bag or accessories. Since I had been working on it in the restaurant in the Polaris lounge and then went directly to the gate, I knew I either left it propped up on my table when I packed up or in my business-class seat. But what was the best method to alert the airline about my careless mishap and (hopefully) retrieve it? With spotty data and WiFi, searching for information on my phone was frustrating and slow. Here's what I learned from the anxiety-inducing experience (and unexpected ending) about what to do if you leave something behind on your flight: