BENEATH A STARRY SKY, the golf gods seem to smile upon this group of nighttime golfers steadily keeping their eye on the white dimpled ball on a course lit up like a baseball stadium, smack in the heart of the dreamy Turkish Riviera.
Famous for over-the-top resorts, stunners that exceed 5-star resort expectations, one of the favorite pastimes besides big-time pampering at a hammam spa is to try the area's biggest pleasure sport: night golf.
"Everyone ought to try it at least once," says one Turkish insider who dares folks like me, a nongolfer, to give it a swing.
For newbies and seasoned golfers, it's time to head to those must-try championship greens, of which there are plenty. Aim your driver toward Belek, the coastal region known for the country's top golf courses. The PGA Sultan course in Antalya, southwest Turkey, hosted the likes of Tiger Woods, Rory McIlroy and winner Justin Rose at the 2012 Turkish Airlines World Golf Final. Find other golf resorts like the Antalya Golf Club, Turkey's first 36-hole golf resort with two 5-star hotels and, yes, Europe's first nighttime golf course, the Carya Golf Course.
Between the course winds, the undulating sand ridges enveloped by natural pine and the fragrant eucalyptus trees, no wonder golf reigns supreme during the year-round warm Turkish nights. Imagine taking your shot and watching the sun go down.
Antalya, revered as Turkey's mecca of tourism, remains the sought-after holiday spot. Surrounded by sun, sea and sand, this pleasure playground has been anointed with other lofty monikers like "Paradise on Earth," the "Pearl of the Mediterranean" and the "Turkish Riviera" … for good reason.
Located on Anatolia's southwest coast and bordered by the Taurus Mountains, the capital of the budding province of Antalya is the largest Turkish city on the Mediterranean coast, with more than 1 million people. To boot, it is Turkey's biggest international sea resort. The historic paradise boasted early kings like the city's Greek founder and king of Pergamon, Attalos II; Roman Emperor Hadrian; and the Seljuk Sultanate, who ruled over an ever-expanding Ottoman Empire. They all basked in this Mediterranean sunshine.
Today holiday seekers can kick back to the ancient and modern with a healthy dose of outdoor adventure, sightseeing and their choice of down time.
For antiquities, head to ground zero in the old city center, then prepare to meander off to visit other still-visible pages from your school history books. The Citadel (Kaleici) remains the main attraction, with its 80 rising towers and narrow streets leading to the old port. The Antalya Museum offers a testament to the region with its rare collection of historic artifacts, statues of emperors, marble portraits and relics from the Seljuk and Ottoman periods. See the groove-shaped Yivli Minaret from the 13th century, and crane your neck skyward by Hadrian's Gate, an ancient archway of marble and decorated reliefs made to honor the once great Roman emperor Hadrian.
Meanwhile, on the city outskirts in Aspendos, other sightseers aim their cameras at the Aspendos amphitheater, a magnificent structure that arguably outrivals others. The Roman architect Zeno used only top-quality materials. Each June and July the 2,000-year-old theater comes alive as it hosts the annual Aspendos International Opera and Ballet Festival.
Back at the Old City of Kaleici through those crammed alleys, you've reached souvenir central. It's a shopaholic's dream, but don't be surprised at hearing many Englishspeaking vendors announce, "You can't live without it." Shoppers graze the stalls for popular traditional knickknacks or handcrafted creations like jewelry, ceramics, leather and carpets; here, haggling is fun.
By this time, you might be suffering from antiquities overload, so to help smooth over the history lessons, a spa treatment could be the ticket. This heavenly beach strip is thick with resorts and spas, but for the authentic local experience, the Demirhan Bath specializes in traditional hammams, with his and hers separate baths.
Still, no visitor to Antalya can miss out on experiencing the natural wonders. Daytrippers enjoy the panoramic views of Antalya and the Mediterranean from Kepez Üstü, home to a popular viewing platform where the environs roll out like a green carpet. Hikers head to the Karain Cave, home to early civilization, where a 36-foot-thick layer of cultures seeps from this ancient abandoned rocky abode. Other nature lovers hike to see the cascading waters of the Düden, renowned for ties to Alexander the Great, and the Kurşunlu waterfalls, popular with eco-tourists who want to breathe in the fresh air in this flora-rich playground.
But then there's the other fanciful spot, nighttime dining by the Kaleici Marina. The waiter brings the freshest calamari, the freshest sea bass. Melodic Turkish tunes from musicians get the evening going. Yes, you've kicked back, listed all the things one can do, but despite all the experiences, hitting the fairways for some night golf is something you'll remember for years to come.
Antalya, the capital of Turkish tourism … yes, indeed.
Antalya Info to Go
Turkish Airlines operates non-stop service from major U.S. airports to Antalya Airport. Note: U.S. citizens need a tourist visa to enter Turkey. Moving around compact Antalya is easy by foot, but taxis and shared taxis (domus) are available. Rental cars are also easy to find and offer a good alternative for exploring the countryside.
Where to Stay in Antalya
LA BOUTIQUE HOTEL Set on the cliffs, this adults-only luxury property offers uninterrupted sea and mountain views within a minute's walk to the beach. 1537 Sokak 16, Eski Lara Yolu $$$$
DELPHIN BE GRAND RESORT This luxury resort boasts hefty superlatives, from the largest hotel in the Antalya Kundu area to the largest water park in the region. Enjoy unlimited entertainment, kids' activities and a spa and wellness area, plus a huge food and beverage scene. Güzeloba Mahallesi, Lara Turizm Yolu $$$$$
REGNUM CARYA GOLF & SPA RESORT Host of the G-20 World Summit in November 2015, this all-inclusive luxury resort overlooking the Mediterranean Sea boasts Turkey's first nighttime golf course but is revered for many other sweet spots. Kadriye Bölgesi, Üçkum Tepesi Mevkii, Belek $$$$
Restaurants in Antalya
7 MEHMET The local no-nonsense favorite serves quintessential Turkish fare like meze and mains of kebabs, but it's the stunning city and bay views from the terrace that leave diners in awe. Meltem Mahallesi, Ataturk Park $$
CLUB ARMA RESTAURANT ANTALYA With sea views overlooking the marina, this fine-dining restaurant in a restored historic building accentuates "fine" with its linen tabletop settings as well as the outstanding menu of seafood and international cuisine. Iskele Caddesi 75, Kaleici Yat Limani $$$$
NEJAT BALIK Go for the calamari, the live music and the views at this quaint, terraced seafood restaurant overlooking the sea. Manavoğlu Park 28, Eski Lara Yolu $$$$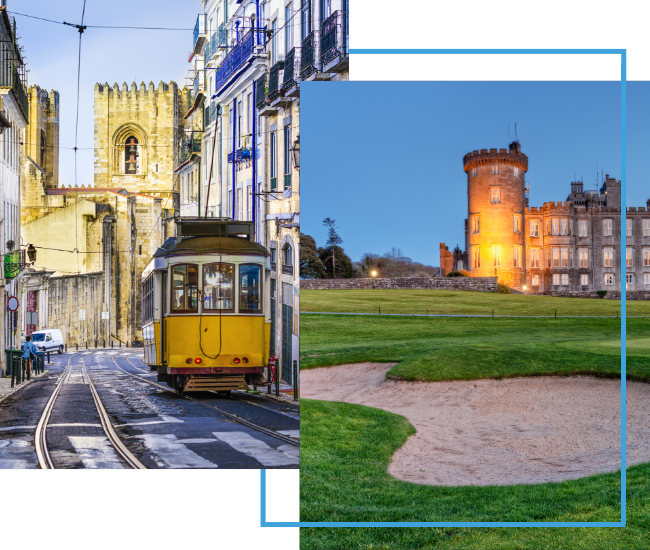 FX Excursions
FX Excursions offers the chance for once-in-a-lifetime experiences in destinations around the world.
Explore Excursions
There may not be snow in Los Angeles this season, but Waldorf Astoria Beverly Hills is certainly full of the holiday spirit, with Christmas, Hanukkah and New Year's events happening in the hotel's gorgeous event spaces.
Sponsored Content
IHG Hotels & Resorts is thrilled to announce the launch of a new mobile product feature for members: IHG Wi-Fi Auto Connect. This feature is now available exclusively in the IHG One Rewards mobile app for both iOS and Android users and will automatically connect IHG One Rewards members to WiFi upon arrival at more than 5,000 IHG hotels worldwide — no separate passwords or log-ins needed. This is in addition to the exciting benefits of being an IHG Business Edge member. IHG Business Edge provides small- and medium-sized businesses access to a user-friendly portal that displays comprehensive spending and savings data while providing the convenience of direct booking with a guaranteed discount.
Looking for fun things to stuff into the toe of a few holiday stockings? Here are some great choices: