The obvious question: What is cricket? The more interesting question: Where is cricket?
Let's start with the first. Cricket is a bat-and-ball sport between two teams of 11 players. It features some similarities to baseball but also many differences. We would be here for pages if we went into them. For instant understanding, try "Cricket Explained for Baseball Fans" by @SportsExplained on YouTube.
As to where, the sport developed in England in the 17th century and over the next two centuries was exported to all corners of the British Empire. Australia was the first nation to emerge as a rival to English dominance, later joined by India, Pakistan and the West Indies (the Caribbean islands plus Guyana). But the first-ever international cricket game — indeed, the first international fixture in any sport — is trivia gold: a match between the United States and Canada in New York in 1844.
At the highest level — test cricket — games last for up to five days, often without a victor. New formats have been introduced to speed things up, most notably T20 cricket, which lasts about three hours, comparable to a baseball game. Jazzy team names have been introduced, along with colorful uniforms replacing the traditional "whites."
The most significant recent shift occurred in 2007, with the foundation of the Indian Premier League. From March to May each year, the world's top cricketers are drafted into 10 teams based in major Indian cities. The format is T20, ideal for television. Each match is estimated to be worth $13.4 million, making the IPL the world's most lucrative franchised sport after the NFL.
Cricket was widely played in the United States until baseball superseded it in the 19th century. Today the United States boasts an estimated 200,000 regular cricketers, largely drawn from the South Asian community. Can it ever reestablish as a popular American sport? We'll soon find out. A new Major League Cricket tournament launched this year, featuring six franchises (based in New York; Seattle; Washington, D.C.; San Francisco; Los Angeles; and Dallas). New stadiums are planned, and television rights have been sold.
Where is cricket? It's closer than you think.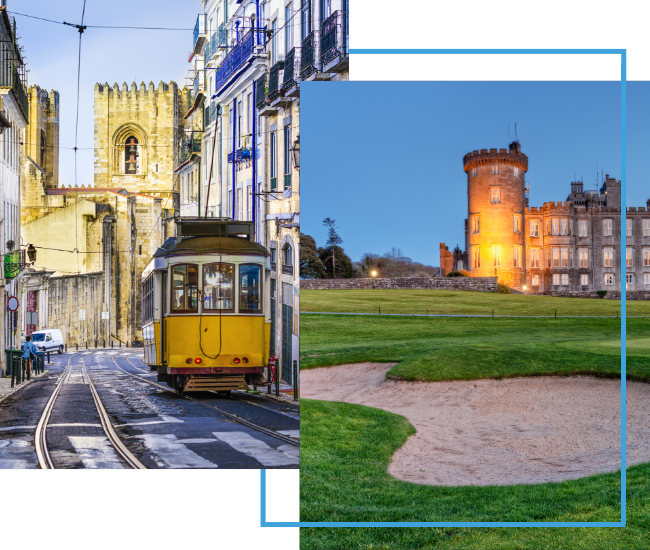 FX Excursions
FX Excursions offers the chance for once-in-a-lifetime experiences in destinations around the world.
Explore Excursions
The Perelman Performing Arts Center (PAC NYC), the cultural cornerstone and final public element of the World Trade Center site, opened this September.  The new performing arts center in Lower Manhattan provides a dynamic home for the arts, serving audiences and creators through flexible venues enabling the facility to embrace wide-ranging artistic programs.
Sponsored Content
Exclusive Sailing with Global Traveler
Whether you call secondhand fashion treasure troves "thrift stores," "fripperies," "charity shops," "vintage boutiques" or something else, shifting the paradigm from "old clothes" to "new finds," you may find the best, most conversation-starting souvenirs inside these shops and neighborhoods located in the world's most fashionable cities and a few unexpected places.