The March issue marks the 10th anniversary of the GT Tested Reader Survey awards recap. For the third year, our awards gala took place at The Peninsula Beverly Hills. It is also the third year for our Airline of the Year and Hotel of the Year awards.
The publishing landscape has changed a great deal over the past decade, with publications coming and going while Global Traveler stayed true to its course. The theme we strive to follow is consistency. Consistency does not mean remaining the same, but it does mean staying true to your goals and adhering to the norms in your industry. Global Traveler's Association of Audited Media (AAM) report is the gold standard for publication auditing, and I liken it to a certificate of worthiness. Without it, there is no guarantee a publication's circulation is up to par.
Our annual awards mean a great deal to us; we take them seriously, and we are proud so many top executives in the travel industry attend our awards event. We respect our readers' choices in the GT Tested Reader Survey awards and equally trust our professional wine judges for the Wines on the Wing selections and the Global Traveler Advisory Board for the Airline and Hotel of the Year awards.
Several industry professionals achieved coveted Hall of Fame status by winning top place in the GT Tested Reader Survey awards for the past 10 years. They include Singapore Airlines, South African Airways, Chicago O'Hare International Airport, Sheraton Latin America and Asiana Airlines. This is impressive and is in line with our consistency theme.
The 2013 Airline of the Year is Etihad Airways, following in the footsteps of Asiana Airlines (2011) and South African Airways (2012). I am sure many of our readers have found Etihad's wonderful first and business classes to be superior. With U.S. Customs and Immigration now established in Abu Dhabi International Airport, returning from a trip to the Middle East will be like landing in the United States on a domestic flight.
Emaar Hospitality Group and The Address Hotels + Resorts received the Hotel of the Year award. Every time I stay at The Address Downtown Dubai, I am impressed with the staff's friendly and professional nature; I feel like I am home when I check in. Emaar and The Address join Shangri-La and Jumeirah, the 2011 and 2012 winners.
Enjoy the March awards recap issue and join us in congratulating our winners by utilizing their products in the coming months.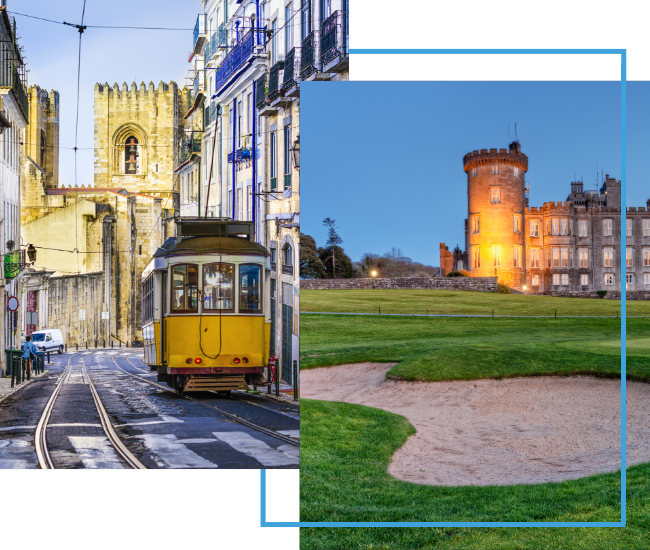 FX Excursions
FX Excursions offers the chance for once-in-a-lifetime experiences in destinations around the world.
Explore Excursions
More than 22 million visitors pour into Bangkok each year, adding to the roughly 11 million residents of the Thai capital famous for its bustling streets. Packed with food carts, markets and cultural spectacles, life in Bangkok is unusually defined by its vibrant street scene, both day and night. That means you don't necessarily need a solid plan when heading out on any given evening.
Sponsored Content
The Islands of Tahiti offer a range of captivating activities for travelers with diverse interests, from hiking to breathtaking waterfalls, riding horses on secluded beaches; swimming with sharks; or immersing in Polynesian culture through traditional dance, music and art. For watersports enthusiasts, the crystal-clear lagoons offer exhilarating experiences like surfing, kiteboarding and paddleboarding. And if you're looking to relax, the pristine beaches, overwater bungalows and tropical sun offer the perfect setting. With 118 islands and atolls to explore, island hopping is an excellent way to experience the full diversity of The Islands of Tahiti. With its blend of adventure, culture and relaxation, The Islands of Tahiti offer a truly unique travel experience.
As first-time restaurateurs, but with plenty of hospitality-related experience, Ria and Kevol (Kev) Graham were not entirely comfortable opening their first restaurant in the Brooklyn neighborhood of Williamsburg, where several upscale restaurants and 5-star hotel dining is just a block away. And to make matters worse, they opened in July 2020, when New York City was in the middle of the COVID-19 pandemic.