Star Alliance recently began offering paid access to the Star Alliance-branded lounge at Amsterdam Schiphol Airport. Access to Star Alliance passengers regardless of membership status or cabin class is available for a nominal fee, joining complimentary access for Star Alliance Gold members and first- and business-class passengers.
This is the fifth of six Star Alliance-branded lounges offering paid access. The others include those in Rome (FCO), Rio De Janeiro (GIG), Buenos Aires (EZE) and Los Angeles (LAX).
"We are pleased to announce that our Amsterdam lounge has become the latest Star Alliance-branded lounge to offer pay-per-use entry," said Christian Draeger, VP Customer Experience, Star Alliance. "With this, all passengers passing through Amsterdam's Schiphol Airport on Star Alliance carriers have the option to relax in our stylish, well-appointed lounge, regardless of cabin class or membership status. The lounge is especially convenient for passengers travelling within the Schengen zone who want to kick back and enjoy a meal or get some work done comfortably before they board their flight."
Located airside in Departures Hall 2 after security clearance, the Star Alliance Amsterdam lounge is well-positioned for passengers traveling to or from European destinations in the Schengen Zone. Fourteen Star Alliance member airlines operate from the airport to 20 destinations in 16 countries. The lounge features original Dutch furniture and art; free WiFi; and spaces for business and leisure travelers, such as personal work booths, a communal worktable, a bar, and dining and relaxation areas.
Pre-book and purchase lounge access vouchers on Star Alliance's website. A confirmation email will include a QR code valid for the day and time selected. Vouchers cost 50 euros for three hours.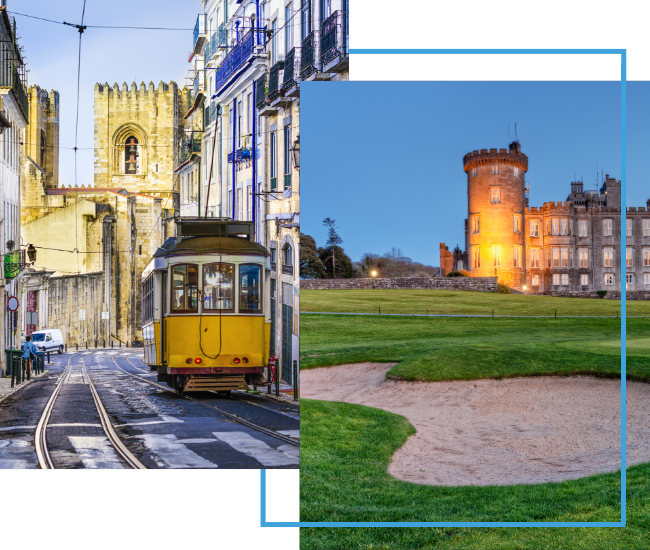 FX Excursions
FX Excursions offers the chance for once-in-a-lifetime experiences in destinations around the world.
Explore Excursions
As a peripatetic traveler, I am always trying to balance the pleasures of dining well with a life-long challenge to control my weight. It's not always easy, because I consider tasting typical, authentic regional dishes among the highlights of most journeys, and those foods are rarely known for "healthful" rankings! So, I started staying at spas way back in the 1980s — before they were ubiquitous — because meals were assured to be pure, clean and wholesome.
Sponsored Content
The Global Business Travel Association (GBTA) believes business travel is a fundamental force for good and brings the industry together to connect, innovate and set new standards. With members from across the globe, GBTA engages the many voices of business travel to build a collective future, providing a platform for buyers and suppliers to come together, connect with peers, grow their network and shape the future of the industry.
Flying to the paradise of Turks & Caicos has never been easier thanks to many new, non-stop flights across three airlines to the destination. Southwest Airlines, Delta Air Lines and Virgin Atlantic Airways all announced new flights, allowing travelers to visit this dreamy destination.