Although the clutch of villages in the area wasn't unified into a proper city until 1461, the area that would become Sarajevo has been a veritable magnet of every manner of culture, trade and politics since Byzantine times. Being a point where east overlaps with west, the city has been a regular fixture in world news since the birth of modern media, frequently playing defining roles in history and occasionally making textbooks obsolete as soon as they leave the presses — to the consternation of publishers everywhere. The area has been well trodden for six centuries as conveyances trundled back and forth from Turkey to Rome, Venice and Vienna, making it a de facto center of business for the region. Although this business paradise repeatedly has been smashed by raiders, world and civil wars, today Sarajevo's outlook is ramping up with the help of a highly motivated business community, eager to rebuild every facet of the city and striving for an industrious glory not seen since it hosted the 1984 winter Olympics.
The Siege of Sarajevo in the 1990s wreaked destruction on sites of key economic health, including company headquarters, services and public utilities. Recovery has been swift, however. Virtually all the ruins in the center have been restored or removed, while modern buildings and skyscrapers have shot up throughout the city. Though the last official census dates to 1991, it's estimated that greater Sarajevo is home to some 600,000 residents, Sarayliyas who are well ensconced in a cosmopolitan, cultured, city-dweller lifestyle while maintaining a sociable and welcoming air.
Industry, the city's perennial economic mainstay, is leading the charge back to prosperity, employing the second largest percentage of the city's workforce (19 percent) while turning out food, beverages, textiles, furniture, cars, pharmaceuticals, metalwork, alcohol and cigarettes. Trade companies recently became the city's workforce leader (20 percent), shipping goods out to Croatia, Italy, Serbia, Montenegro and Germany — though imports continue to eclipse total exports by a factor of four. Tourism has picked up where it left off in the late '80s. Sarajevo long has been a popular stop for travelers, even during the Ottoman and Austria-Hungarian empires — one of the first structures built when the city banded together was an inn. Today, the city's mountain ranges and Olympic facilities remain strong attractions for winter-sports enthusiasts.
Being the capital of Bosnia and Herzegovina (BiH), Sarajevo predictably houses the bulk of the country's financial institutions. The central bank of BiH is here, keeping company with the headquarters of 19 other banks as well as the Sarajevo Exchange of securities. Likewise, the city is the center of various levels of government, employing a significant number of Sarayliyas. Though it hasn't exactly been a picnic, several foreign companies have persevered in Sarajevo including Harris Communications, Brown & Root, Coca-Cola, Unitic, Volkswagen and the Bosnian-Malaysian firm, Bosmal.
Generating positive foreign attention remains a high priority for the business community. To that end, the city is showcasing itself in a variety of ways, one of which was the World Business Congress in June, organized by the International Management Development Association (www.imda.cc), which drew attendees from 40 countries. Meanwhile, a marquee annual event continues to be the Sarajevo Film Festival that takes place in August. The festival started in 1995, while the war was still on, as a sort of cultural rebellion against the Siege. Guests had to dodge gunfire as they made their way through the streets to attend a screening of "Pulp Fiction." Now wildly popular, in 2005 more than 100,000 guests attended 170 screenings.
Politics continues to be a sensitive subject and such a source of national discontent that many ordinary citizens are losing interest — voter turnout dipped from 64 percent in 2000 to about 46 percent in 2004. With so many lives being lost relatively recently due to nationalist divisions, many observers didn't give BiH much of a chance at establishing a strong administration without permanent outside assistance in the form of a mediator, a role currently being filled by the Office of the High Representative, headed by British politician Paddy Ashdown. This office will close in 2007, however, with the hope that the country's administration will stand up to the challenge of being thrust into the driver's seat. With this international administrative support, the country's GDP has been rising steadily. Conversely, crime and corruption are still widespread, unemployment is high (45 percent; though the gray economy may reduce actual unemployment to 25 to 30 percent) and investment low.
Sound and video bytes of politicians from ethnically divided parties attributing all the country's problems to one another or, occasionally, the international community, zap through the local news with dispiriting regularity. Yet government opponents claim that this finger-pointing is merely a political diversion and that average citizens don't harbor similar ethnic animosity, but instead simply crave better jobs and an improved standard of living. The recent vote for independence in Montenegro has rekindled fevered debates about a similar move in BiH, disappointingly pushing issues like the economy to the backburner. The elections this fall and a genuine, albeit slow, push for constitutional reform, however, may be the spark that party leaders need to inspire diligent progress.
Part of this constitutional reform covers a much-needed boost in economic performance. A large part of the approximately $5 billion that's been fed into Bosnia's economy since the war ended is thought to have been wasted at the hands of a convoluted economic system of overlapping institutions and competing agencies. If significant steps toward national reform aren't made soon, the country could conceivably be looking at a huge gap in the labor force. A recent survey showed that three-quarters of young people — many of whom were raised outside of the country during the war and are acutely aware of the lifestyles led by their European neighbors — wanted to move abroad in the future.
The goal of EU and NATO membership also stands as a tantalizing enticement for constitutional reform, including amendments putting less focus on ethnic criteria when filling elected positions. Though a Stabilization and Association Agreement, the first stage of EU membership consideration, cannot begin until Bosnia has established a fully sovereign government, in a show of good faith and encouragement, EU ministers have authorized talks with Sarajevo on an SAA. Although this demonstrates that the EU views BiH as being in line with other nations in the region that are also vying for an SAA, Bosnia's membership is not expected to be approved for another 10 years.
For now, Sarajevo's strategic business development is targeting numerous sectors with plans they hope will restore the city's economy to pre-war figures by 2015, including project-design services and consulting, increased banking and financial services as well as a general strengthening of such existing areas as industry and foreign trade.
---
More Information
Embassy of Bosnia and Herzegovina
2109 East St. NW
Washington, D.C. 20037
tel 202 337 1500
www.bhembassy.org
---
Business Resources
Chamber of Economy of Sarajevo Canton
www.pksa.com.ba/indexe.html
Foreign Trade Chamber of Bosnia and Herzegovina
www.komorabih.com/en/index.html
U.S. Commercial Service in Bosnia and Herzegovina
www.buyusa.gov/bosniaandherzegovina/en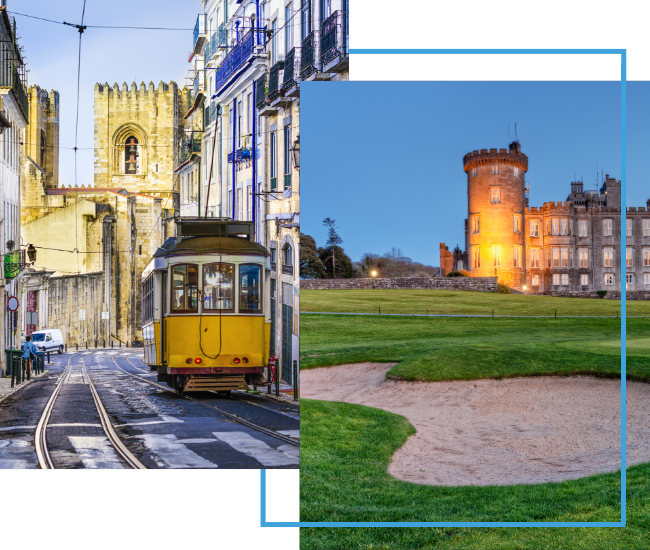 FX Excursions
FX Excursions offers the chance for once-in-a-lifetime experiences in destinations around the world.
Explore Excursions
It's time to start dreaming of your next trip. Here's some destination inspiration for you. Take a visual journey through these U.S. Christmas markets with us.
Sponsored Content
Filled with hidden treasures waiting to be discovered, Seoul invites travelers to unearth its many gems, and Seoul Tourism Organization is here to help travelers do just that. Through thoughtfully created initiatives like the Theme Tourism County Competition, Seoul Tourism Organization works closely with local districts to identify and showcase what makes each district unique and charming in all seasons.
Everyone loves a good Christmas tree, but these iconic hotels around the world take it one step further with designer-styled trees illuminating lobbies and public spaces, wowing all who enter. From Lela Rose to Louis Vuitton, don't miss these ultra-luxury trees redefining tree decorating as we know it.