What does Spain offer as an incentive destination?
Spain really has it all: history, architecture, modern infrastructures, the world's finest cuisine and a Mediterranean climate. Spain is a year-round destination, offering sun, sea and sand as well as cultural and sporting activities galore. Incentive travel is an important niche for our tourism. Barcelona currently holds the No. 2 position for incentive travel worldwide; Madrid is close behind Barcelona.
Companies can offer their employees a wide range of incentive options: golf in the Costa del Sol or Canary Islands, winetasting in a Rioja bodega surrounded by barrels, flamenco performances and mock bullfighting, tapas tastings, chocolate spa therapies, olive oil tasting in Seville or paella cooking classes in Valencia. Adventurous employees may enjoy helicopter rides over Mallorca or hot air ballooning in Costa Brava. The event spaces in Spain are unrivaled, from medieval monasteries to the Prado to a Modernist concert hall. Cultural incentives include a visit to the Bilbao Guggenheim or a private opera production. Carriage rides, vibrant nightlife, churros and chocolate at 5 a.m. — there is so much to see and do in Spain!
What makes Spain unique compared to other destinations in Europe?
Spain has a unique blend of old and new — traditional European elegance combined with state-of-the-art infrastructures. Spain stands out for its mild weather, its sunlight, its gastronomy, the paradores and diverse architecture. And, of course, we really believe it stands out for its extremely friendly people.
How does the Tourist Office of Spain encourage travel to during these difficult economic times?
Our biggest selling point is the idea that the country offers travelers the whole experience. Travel can be catered to each visitor's expectations. The wide range of festivals throughout the country is also a huge selling point.
We continue to promote our country, knowing that a program to fit any budget can be created. This is due, in part, to the ample range of lodging possibilities, including many that are quite affordable from a cost-value standpoint, which is a helpful selling point in these economic times.
Tell our readers about your career.
I am Madrid-born and -bred. I studied at the Universidad Complutense in Madrid and hold a doctorate in chemistry. At the Ministry of Industry and Energy, I headed international relations for the ministry and the council of the patents department. I moved to Turespaña's Madrid headquarters as head of quality and technological development and innovation. In September 2007, I became the director of the Tourist Office of Spain Chicago, an office which handles marketing in the midwest United States as well as promoting the M.I.C.E. product to the United States.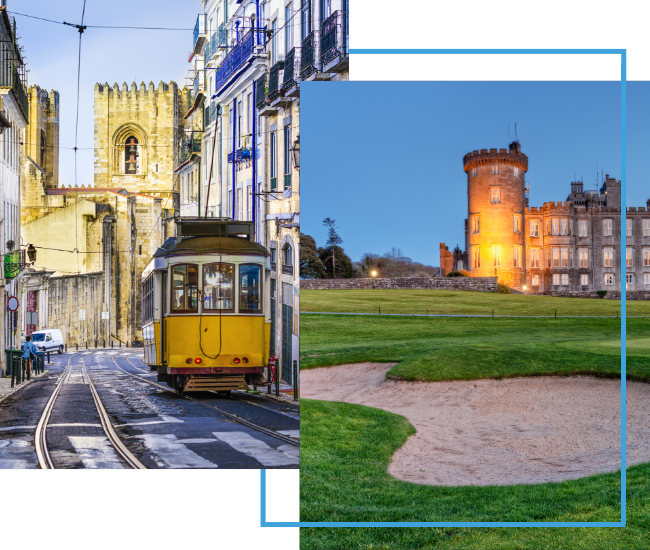 FX Excursions
FX Excursions offers the chance for once-in-a-lifetime experiences in destinations around the world.
Explore Excursions
Like other Angelenos working in the entertainment industry, Sacramento-native Brian Rodda found himself pivoting toward a new career during the pandemic. Prior to the lockdown, he worked in entertainment public relations, hosted a Hollywood red carpet web series and owned a marketing consultancy. When he was in Carmel riding out the situation, a friend encouraged him to take on a new real-life role as a culinary tour guide in the fashionable resort town as travel slowly returned.
Red Savannah launched a new series called In the Footsteps of…, which debuts itineraries of well-known figures, the first being Coco Chanel. As Chanel No. 5 celebrates its 102nd anniversary this year, the travel company invites fashion lovers, history enthusiasts and admirers of Coco Chanel to experience the new itinerary, In the Footsteps of Coco Chanel. The experience allows travelers to step into the remarkable life of one of most iconic figures in the fashion world.