Too often the event setting into motion the need for transplant surgery is catastrophic, such as a serious accident or sudden organ failure, as in a heart attack. In nonemergency situations, however, traveling outside of the United States for scheduled transplant surgery has become an affordable option within the sphere of medical tourism.
The most commonly sought transplants are for the heart, pancreas, liver, lungs, kidneys and uterus. In the United States, recent numbers suggest approximately 3,000 patient names are added daily to waiting lists for kidney transplants alone. While kidney and liver transplants are the most commonly performed transplant surgeries, there are numerous other surgical transplant solutions that don't concern organs. Among the many surgeries performed regularly are procedures involving transplants of skin, bones, veins, heart valves, ligaments, tendons, bowels and eye tissues.
Advances in medicine made it possible for those in need to successfully receive a replacement organ — or even multiple organs — from a donor who may be deceased or a living person whose biochemistry allows for a medical match to that of the person in need. The cost for these procedures can be prohibitively high in the United States, where a liver transplant may cost upwards of $500,000. The same procedure in Mexico costs around $47,000, while in India and the Philippines the price tag generally falls somewhere between $20,000 and $24,000. Emerging destinations for transplant surgery include Turkey, where organ and tissue transplants draw medical tourists from around the globe, and Thailand, where an established system of organ donations is coupled with a high number of Joint Commission International-accredited hospitals with specially trained transplant physicians and nurses.
If organ transplant surgery outside of the United States is something you or a loved one is considering, be aware the issue of illegal organ trafficking, including organs collected by force or which have been unethically harvested from prisoners, has been a real problem for the past decade. As reported in the Clinical Journal of the American Society of Nephrology and in Medical Tourism Magazine, studies into this type of trade (often linked to poverty conditions) have documented many ongoing cases in China, Iran and South Africa. Risks are real; organs obtained under duress or through illegal processes haven't been properly screened for diseases, including fatal infectious ones. Other dangers include unsanitary or nonsterile conditions, which contribute to fatal organ failure or life-threatening infectious disease. A good place to begin your search is through JCI's website, which lists accredited hospitals, medical centers and organizations around the world.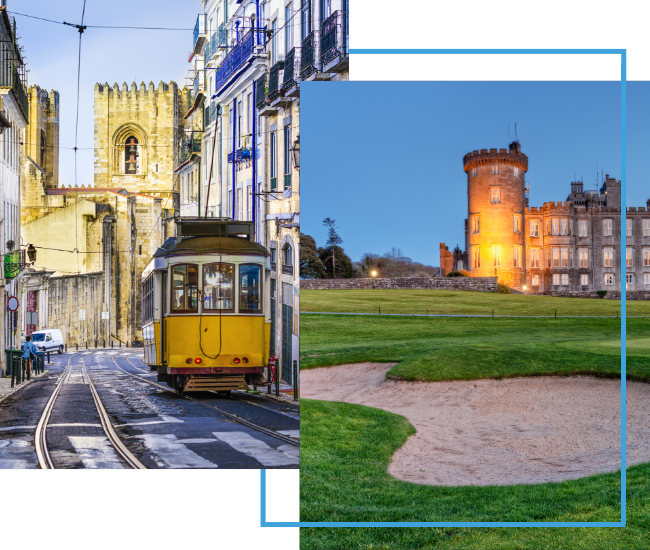 FX Excursions
FX Excursions offers the chance for once-in-a-lifetime experiences in destinations around the world.
Explore Excursions
If fabulous food and beverages are a must-have for any weekend getaway, then look no further than the City of Brotherly Love. Whether your palate has a penchant for vibrant Latin American fare or cozy French cuisine, whether you're an oenophile looking to swirl, sniff and sip your way around the globe or you'd rather sample farm-to-glass cocktails, Philly's got it all this fall. (With the exception of Bolo, which is a short taxi or Uber ride away and definitely worth the trip, the rest of these spots are all within walking distance of each other.)
Sponsored Content
Many small- and medium-sized businesses face time and budget constraints when organizing corporate hotel travel for employees. To address this problem, IHG® Business Edge emerged as a cost-free business travel solution for small- to medium-sized enterprises, offering travel managers exclusive access to enticing perks, handpicked educational resources and comprehensive company travel metrics. IHG Business Edge connects our loyal customers to our portfolio of 5,800 hotels and resorts across 18 brands in more than 100 countries.
From Santoríni to Dubai to New York, some hotels just have that "it" factor that draws visitors far and wide. For some hotels it's their proximity to popular landmarks and attractions, for others it's their amenities. But these hotels have something few can claim: a true room with a view.