I rafted the Gauley River once," said Eddie Bennett. In golden dusk we were sitting on the porch of his bed and breakfast in Fayetteville, W.V. Eddie, a retired school principal, was immaculately dressed in a linen suit and bow tie. It was impossible to picture him careening down one of the most dangerous rivers in North America.
"This was a couple of years back," he continued. "There was a very attractive young woman in the boat. When we hit the first rapid, she fell right atop of me." He paused to sip his drink and savor the memory. "Best day of my life."
The stability and tranquility of Eddie's porch was far removed from the inflatable raft in which I had spent much of my day. I was still buzzing with adrenaline. A gash on my shin throbbed sharply; my muscles ached; my right shoulder was heavily bruised. Like Eddie, I had tackled the Gauley River — the "Beast of the East" — and I had lived to tell the tale. But it had been a close-run thing.
It hadn't been my intention to take on the vicious waterway when I left the house that morning. My itinerary was to include a lazy voyage down the nearby New River. But at the ACE Adventure Center, the plans changed.
"Have you rafted a Class V?" asked the guide, Fred, as I arrived. I thought he was making small talk.
"Yes," I said. "The Zambezi and the Orinoco."
"Great, you're in. We're one person short. You're coming with us on the Gauley."
"But I didn't enjoy either river," I replied in a frantic attempt to backtrack.
"You're not meant to enjoy a Class V," said Fred. "It's a survival thing. Come on, let's kit you out." And so, an hour later, I found myself in the boat, committed. We set off from beside the outflow pipes of Summersville Dam. For six weekends each fall, the dam's floodgates are opened, and flotillas of rafts rampage down the river in what has become known as "Gauley Season."
"It's easy then," said Fred. "During the season, it's just like those big-water rivers you've been on before. You go with the flow and hold on. But today the river's at its spring low, so it will be highly technical. We'll need all our paddling skill to get down safely."
The world's rafting rivers are graded according to an international classification system. Class I is the easiest, with a few gentle rapids along the way. Class V is the toughest, usually featuring regular raging torrents. Until the 1960s, the Gauley had been regarded as a Class VI — officially unraftable. Niagara Falls, for instance, is a Class VI.
Over the years, a few reckless pioneers tackled the river, looking for navigable routes. By trial and error — some of the errors were fatal — a relatively safe course was found, and the Gauley was downgraded to a severe Class V.
So down we went, paddling mightily each time the craft was drawn into a set of rapids. Only later did Fred reveal how close we had come to catastrophe. "Remember when we were pinned against Pillow Rock? We were almost sucked into a hydraulic. If that had happened, we'd still be there. Like being in a washing machine. But deadly."
That evening on the porch, I relaxed my battered body and got used to a somnolent world that didn't consist entirely of angry water.
"Best day of your life, would you say?" Eddie asked.
I raised my beer. "I vow that I will never again raft a Class V river." We clinked glasses. "It is now."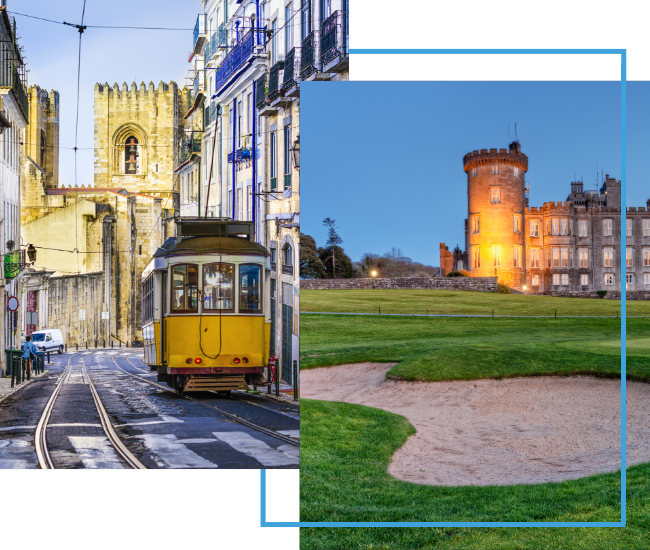 FX Excursions
FX Excursions offers the chance for once-in-a-lifetime experiences in destinations around the world.
Explore Excursions
More than 22 million visitors pour into Bangkok each year, adding to the roughly 11 million residents of the Thai capital famous for its bustling streets. Packed with food carts, markets and cultural spectacles, life in Bangkok is unusually defined by its vibrant street scene, both day and night. That means you don't necessarily need a solid plan when heading out on any given evening.
Sponsored Content
Embracing a life well lived often means embracing a life well-traveled. Every journey becomes a canvas for experiences that shape our lives and at the heart of every adventure lies the indispensable companion: quality luggage.
As first-time restaurateurs, but with plenty of hospitality-related experience, Ria and Kevol (Kev) Graham were not entirely comfortable opening their first restaurant in the Brooklyn neighborhood of Williamsburg, where several upscale restaurants and 5-star hotel dining is just a block away. And to make matters worse, they opened in July 2020, when New York City was in the middle of the COVID-19 pandemic.