Qingdao may be best known to the world outside China for its beer (spelled Tsingtao, the old-fashioned way), one of China's leading exports. Consumers of home appliances might recognize the Haier brand, also headquartered in Qingdao. To the Chinese, however, Qingdao is a glorious seaside resort; to shipping magnates, Qingdao is one of China's largest container ports; and to sailors, Qingdao will be the site of all sailing events for the 2008 Summer Olympics. In fact, the city's progressive new leadership has recently branded Qingdao the "City of Sailing."
Like Shanghai, but unlike most Chinese cities, Qingdao has an international legacy. It became, under threat of military force, a German treaty port in 1898. What the Germans left during two decades of colonization is what struck me most forcibly when I first saw Qingdao 10 years ago: Its seaside villas, palatial mansions, Christian churches and other buildings from the early 20th century remain in place to this day. My second impression was of Qingdao's sheer beauty and freshness. Here is a city of 2 million that has kept its distance from China's teeming megacities and their polluted air. It seemed then, and seems now, a pleasant port situated just an hour's flight from Beijing to the north and Shanghai to the south — in short, a green emerald on the Yellow Sea of eastern China.
Today, Qingdao is enjoying the fruits of China's long economic boom. While sections of the city retain their picturesque Western architecture — from the German governor's lodge and the Bavarian-style railroad station to the twin-spired Catholic cathedral and the Protestant church with its old clock tower — business has begun to dictate the tempo of daily life. But with the prominent array of lovely green city parks and the golden sands of its beaches, it would be difficult to find a more pleasant place to visit — or in which to locate an overseas business.
Not surprisingly, multinational corporations are already flooding Qingdao. A 2006 survey of China's top cities for foreign investment rated Suzhou No. 1, Shanghai No. 2 and Qingdao No. 3. Qingdao's current mayor, Xia Geng, has opened the doors wide to outside investment. By the end of 2006 some 78 Fortune 500 companies had settled in Qingdao, as trade volume jumped by 20 percent in a single year. GM, Intel, IBM, Motorola, Dell, GE, Volkswagen and Toyota all have a presence here. Electronics, communications equipment, chemicals and textiles are favorite sectors for foreign investment and development.
The main location for foreign investment is the Qingdao Economic and Technological Development Zone, which in the past few years has attracted 370 projects worth $10 million each and a dozen larger enterprises valued at $100 million each. The Qingdao branch of Sodexho Shanghai Management and Service Co., Ltd., recently signed service contracts with local enterprises such as Haier and electronics-producer Hisense. The major investment in these service contracts comes from Sodexho, a French food and facilities management company. Meanwhile, LG, the second-biggest enterprise in the Republic of Korea, has opened Qingdao's largest petrochemical plant.
A key attraction for foreign investment, whether large or small, is Qingdao's port, ranked among the world's Top 20 ports by volume according to the International Association of Ports and Harbors. Qingdao's port facilities are linked to 450 overseas ports by 85 shipping lines. In the first half of 2007 Qingdao recorded throughput of 130 million metric tons and handled 4.5 million 20-foot unit containers. Like the Chinese economy, Qingdao's port continues to expand, recently signing contracts with Britain's P&O, Denmark's A.P. Moller-Maersk Group and China's COSCO to make its Qianwan container dock the largest in China.
In 2005, the Stihl Group from Germany, the world's largest manufacturer of chain saws, broke ground on a new factory in Qingdao. Stihl's chairman of the executive board, Dr. Bertram Kandziora, cited Qingdao's crucial advantages as a business location in China, stressing its excellent access to sea, land and air transport, local government support, and attractive location for overseas staff. Dr. Sven-Uwe Mueller of the German Embassy added, "In recent years, Qingdao evolved to being a modern economic powerhouse of China. But nonetheless, Qingdao kept its very special flavor and managed to combine modern lifestyle and innovation with tradition and preservation of its architectural and natural beauty."
By maintaining that balance, Qingdao is especially attractive to overseas personnel. The main shopping street, Zhongshan Lu, retains much of its old German architecture, while modern department stores and international shopping malls are springing up, along with McDonald's and KFC. Starbucks is no longer difficult to find, and even Wal-Mart has arrived, as have several major world-class hotels, including Shangri-La and Crowne Plaza. The most interesting shopping is among the vendors' stalls of the Longshan Underground Market, and the most interesting dining is along the waterfront where vendors grill up delicious kebabs.
Among the city's top events is the two-week International Beer Festival, held annually in August since 1991. It is the largest beer festival in Asia. Last year's record-breaking 2 million attendees managed to down 520,000 liters. The Beer Festival has expanded its offerings beyond the beer garden to several concurrent events, including an annual art show, a sand sculpture contest and fireworks displays.
With its expanding multinational presence, inviting beaches, historic legacies, upcoming Olympic sailing events and even a burgeoning wine industry, Qingdao is shaping up as China's emerald in the rough for foreign tourists, corporations and entrepreneurs alike.
---
Entry Requirements
For U.S. passport holders, a valid passport with an expiration date more than six months beyond the intended stay in China (and with at least two blank pages) and a Chinese visa are required for entry. The two main classes of Chinese visas are tourist (class L) and business (class F). Business visas require a letter of invitation from a Chinese host.
---
More Information
United States of America-China Chamber of Commerce
55 W. Monroe St. Suite 630
Chicago, IL 60603
tel 312 368 9911
http://www.usccc.org
LIBS (Qingdao Linntec International Business Service Co.) ICT Campus
Room 1213, Hisense Tower
17 Donghai Xi Road
Qingdao, China 266071
tel 86 532 8506 2025
http://www.libsolution.com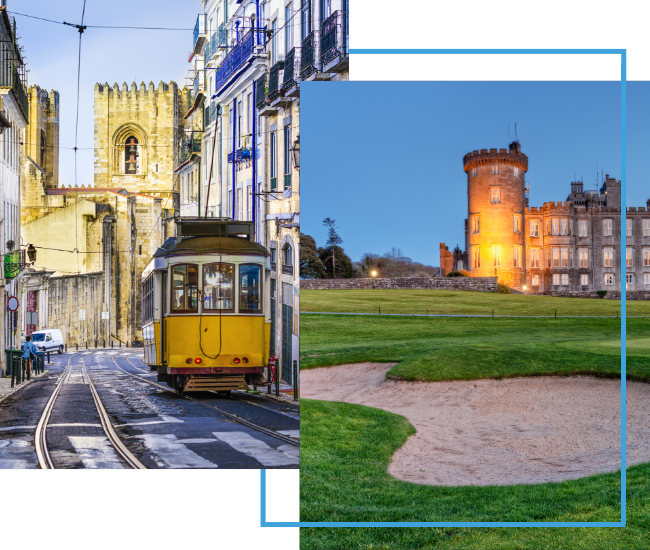 FX Excursions
FX Excursions offers the chance for once-in-a-lifetime experiences in destinations around the world.
Explore Excursions
More than 22 million visitors pour into Bangkok each year, adding to the roughly 11 million residents of the Thai capital famous for its bustling streets. Packed with food carts, markets and cultural spectacles, life in Bangkok is unusually defined by its vibrant street scene, both day and night. That means you don't necessarily need a solid plan when heading out on any given evening.
Sponsored Content
The Global Business Travel Association (GBTA) believes business travel is a fundamental force for good and brings the industry together to connect, innovate and set new standards. With members from across the globe, GBTA engages the many voices of business travel to build a collective future, providing a platform for buyers and suppliers to come together, connect with peers, grow their network and shape the future of the industry.
As first-time restaurateurs, but with plenty of hospitality-related experience, Ria and Kevol (Kev) Graham were not entirely comfortable opening their first restaurant in the Brooklyn neighborhood of Williamsburg, where several upscale restaurants and 5-star hotel dining is just a block away. And to make matters worse, they opened in July 2020, when New York City was in the middle of the COVID-19 pandemic.