Selling your company, or a portion of the interests in your company, may be one of the most significant events during your life or career. A successful transaction will yield financial and operational benefits, while a bad transaction may have damaging and lasting consequences.
You'll want to uncover potential "deal killers" before potential buyers do, giving you time to address issues before engaging in a sale. For this reason, your investment bankers or deal attorneys will likely recommend conducting a vendor due diligence engagement as you prepare to market your company.
You can work with an independent account- ing firm to conduct a vendor due diligence engagement (sell-side quality of earnings report) which can provide potential acquirers with a deep understanding of a target business in advance of its own buy-side due diligence. Key aspects of a vendor due diligence engagement include, but are not limited to, the following:
QUALITY OF EARNINGS REPORT
As businesses are often assessed and ultimately valued based on a multiple of EBITDA (earnings before interest, taxes, depreciation and amortization), a sell-side quality of earnings report determines a company's normalized, or sustainable, EBITDA during the prior several years. This is determined by adjusting items such as excess owner's compensation; large, one-time expenses or nonoperational expenses; inconsistent application of accounting policies; or lost income from the impact of COVID-19.
WORKING CAPITAL ANALYSIS
Both sides of a potential transaction will negotiate a normalized, or target, amount of working capital delivered by the seller to the buyer on the closing date. A vendor due diligence engagement provides insight into certain aspects when negotiating the normalized working capital such as revenue trends, general industry conditions and the identification of working capital accounts not considered "normal."
QUALITATIVE OBSERVATIONS
A due diligence engagement provides key findings of particular interest to a potential acquirer, such as the accounting policies and practices utilized by management, roles and responsibilities of key members of the accounting and finance department, and key accounting financial information systems and software, among others.
ONGOING ADVISORY
After the completion of the formal report, a typical vendor due diligence engagement will include certain ongoing advisory services, such as periodically updating the report and key findings; coordinating requests from and interacting with a potential acquirer's advisors; providing tax planning advisory services for a selling company's owners; and advice on various aspects of the purchase agreement.
Engaging a qualified advisor to conduct a thorough vendor due diligence engagement can provide credibility to your financial statements and business operations. It can mitigate surprises and increase the likelihood of successfully reach- ing a deal with a shorter transaction timeline. It can help you and your advisors maximize the potential value of your business by establishing a strong business proposition with support for key assumptions and by allowing management to focus on the ongoing operations of the business throughout the transaction process.
The content of this article is for informational purposes only. It is not intended to be a substitute for professional financial advice.
Always seek the expertise of a certified financial advisor or other qualified provider with any questions you may have regarding personal finance, investment and money-related issues.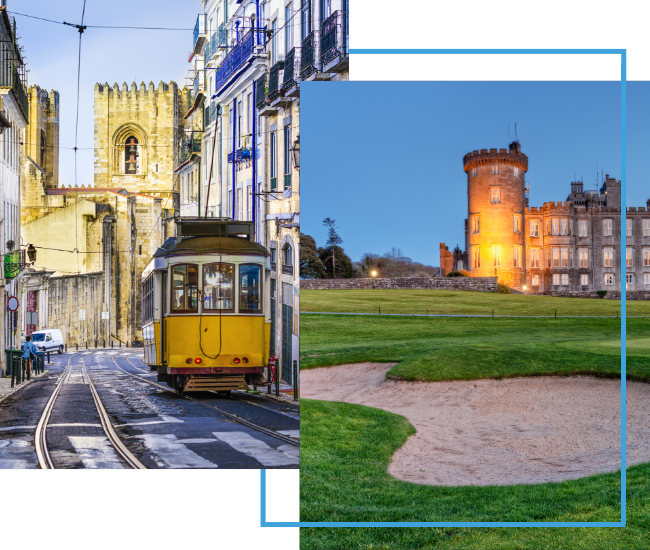 FX Excursions
FX Excursions offers the chance for once-in-a-lifetime experiences in destinations around the world.
Explore Excursions
If fabulous food and beverages are a must-have for any weekend getaway, then look no further than the City of Brotherly Love. Whether your palate has a penchant for vibrant Latin American fare or cozy French cuisine, whether you're an oenophile looking to swirl, sniff and sip your way around the globe or you'd rather sample farm-to-glass cocktails, Philly's got it all this fall. (With the exception of Bolo, which is a short taxi or Uber ride away and definitely worth the trip, the rest of these spots are all within walking distance of each other.)
Sponsored Content
Are you looking to enhance your business trip with a little leisure? Look no further than Portugal, a country renowned for its captivating blend of history, culture and natural beauty. And with TAP Air Portugal, you can effortlessly transform your business trip into an unforgettable bleisure adventure. Discover why Portugal and TAP Air Portugal are the perfect combination for an enriching and rejuvenating experience.
From Santoríni to Dubai to New York, some hotels just have that "it" factor that draws visitors far and wide. For some hotels it's their proximity to popular landmarks and attractions, for others it's their amenities. But these hotels have something few can claim: a true room with a view.