Perhaps not as instantly recognizable as its southern sister city, Porto is the second-largest city in Portugal, with a greater metropolitan population of more than 2.3 million people. Situated on the country's northwestern coast, Porto's historical center was designated a UNESCO World Heritage site in 1996 and is one of Europe's oldest and most significant centers. Porto is well-known for its picturesque bridges and its most famous export, Port wine.
GETTING THERE
Francisco Sá Carneiro Airport, also known simply as Porto Airport, lies 11 kilometers (6.8 miles) from Porto's city center. Most routes originating in the United States have at least one stop, usually in Lisbon (LIS). To get to the city center quickly and conveniently, catch the subway's E Line, running every 20–30 minutes. A single subway trip will cost $1.20.
GETTING AROUND
Porto has a robust public transportation system. If you know your destination is a fair distance away, consider a taxi. Relatively affordable, taxis in Porto are perfect for longer and nighttime trips. Porto's subway system consists of six lines and 81 stations. Local city buses are also useful for navigating the city.
9–5
ANTIGA LEITARIA BISTRÔ
Stop into this bistro for a memorable and fulfilling breakfast. Located just a short distance from the city center and easily accessible, it takes reservations and provides plenty of space for customers to stretch out, meet prospective clients and share a good meal. If you don't have an early morning, this is the perfect place to get ahead of work with complimentary WiFi.
LAUREAR
Laurear offers an excellent survey of Porto cuisine. The unassuming façade gives way to a cozy and welcoming atmosphere. The menu features everything from octopus to clams to specialty drinks. Soak up the ambiance while enjoying some true-to-the-region cuisine. The atmosphere is perfect for a small meeting or for a solitary lunch to enjoy the tastes of Porto.
PORTO PALÁCIO CONGRESS HOTEL AND SPA
For an easy-to-access meeting space in the heart of the city, go to Porto Palácio Congress Hotel and Spa. This chic hotel offers plenty of meeting space across 11 separate rooms. The hotel offers more than 17,000 square feet of space and a capacity of 600 people. Once the meetings wrap up, it's a short walk to the rest of the city.
AFTER 5
DOP RESTAURANTE
An unforgettable gastronomic experience awaits for dinner at DOP Restaurante. Authentic Porto cuisine in the midst of the city's historic center is the perfect informal setting to grab a fine dinner while soaking up local nightlife culture.
PORTO CRUZ
Porto Cruz is the perfect spot for an evening of learning and lounging. Porto Cruz offers tours of some of the famous Port wine cellars and offers insight into the famous beverage. The venue also offers music and authentic drinks to enjoy nightlife atmosphere.
CAPELA INCOMUM – WINE BAR
No matter the purpose of your visit to Porto, it is imperative you indulge in some local wine while in town. Once the final meetings for the day wrap up, go to this downtown staple. This well-kept secret serves delicious local wines in an unbeatable atmosphere. A wide selection of food complements the expansive wine list.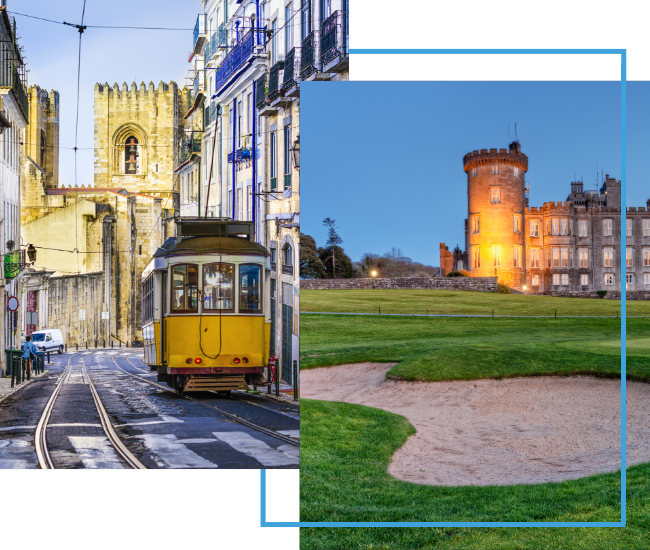 FX Excursions
FX Excursions offers the chance for once-in-a-lifetime experiences in destinations around the world.
Explore Excursions
Corsica with steep, gray cliffs overlooking the Mediterranean and sandy beaches attracting summer visitors, is a French-governed island sometimes confused with Sardinia and Sicily, Italian islands to the south. Fortunately, all three islands share the same love for good wine, food and sun-splashed beaches.
Sponsored Content
The Islands of Tahiti are among the most beautiful and sought-after vacation destinations in the world. The endless images of overwater bungalows with Bora Bora's majestic peak towering over waters of every shade of blue have an intrinsic pull. But with 118 islands and atolls to explore, there is so much more to this spectacular region of the Pacific.
If you're ready to do a little holiday catch-up with your besties, make a beeline for Conrad New York Downtown. The lobby metamorphosed into a holiday forest of heavenly scented, decorated Virginia Spruce trees. Make your first stop ATRIO Barista Station in the lobby for a complimentary hot spiced apple cider (until Dec. 3) or hot chocolate (Dec. 22­–24).