SITUATED IN THE HEART OF TAIWAN, the calm, mirror-like, turquoise water of Sun Moon Lake beckons travelers to visit and experience the stunning landscape and local ecology. And it's even better on two wheels as the area's bicycle paths were named to CNN Travel's list of "Cycling Routes That'll Take Your Breath Away." Visitors will be as inspired as the ancient Chinese poets and painters were by this breathtaking region.
The terrain rises and falls along the route, which takes approximately three to 3.5 hours to cycle in its entirety. With a bit of a challenge along the way, it's best suitable for those who like to bike and do so with some regularity. Shorter paths along the Sun Moon Lake Bikeway, including Xiangshan, Yuetan, Ita Thoa, Songbolun and Shuishe, offer shorter rides. Bike rentals are available from three stations in the area: Giant Bicycles Sun Moon Lake Station, Suong-Meeng Bikeshop and Sun Moon Lake Merida Bicycle Rental.
With the gorgeous views of nature, mountains and the lake as a backdrop, cyclists around Sun Moon Lake enjoy so much more than jaw-dropping vistas: They experience Thao aboriginal culture and cuisine, local ecology in Nantou, temples and other must-see attractions.
The Thao people have lived near the lake since the mid 17 century. Dive into the culture as you explore the lake's surroundings, which also includes four main temples —Longfeng, Wenwu, Xuanzang and Xuanguang. Rather than two wheels, visitors to the region also enjoy ample hiking opportunities, with Songbolun, Dajhuhu, Shuiwatou, Tutingzai and Mt. Qinglong hiking trails nearby.
Whether timed to see the cherry blossoms in February and March or the orange red bald cypress in autumn and winter, there's never a bad time to take in the hazy early mornings and beautiful sunsets of Sun Moon Lake. Experience the beauty year-round, or time a visit to coincide with unique events in the area. Fall boasts the Sun Moon Lake Cycling, Music & Fireworks festival, while winter's Lake Bike Ride and Prayer event is an opportunity to pray for a healthy and peaceful new year on Dec. 31, cycling the lake and visiting the various institutions of different faiths along the way.
With a vision to preserve nature and all of the country's natural beauty, as well as a commitment to green tours, slow travel and sustainability, Taiwan dubbed 2020 the year of Taiwan mountain tourism and 2021 as the year of Taiwan cycling tours. There's never been a better time to envelop yourself with fresh air of Taiwan.
Learn more at eng.taiwan.net.tw.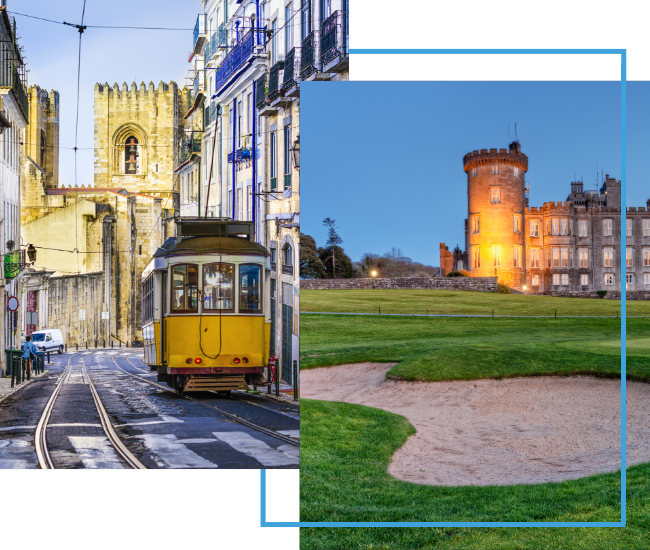 FX Excursions
FX Excursions offers the chance for once-in-a-lifetime experiences in destinations around the world.
Explore Excursions
Did the new film Oppenheimer rouse your interest in the nefarious world of international espionage? You can go straight to the real-life setting for covert actions this November (Nov. 10–12), when La Fonda on the Plaza in Santa Fe hosts a specially themed "Spies, Lies and Nukes" weekend. The hotel actually served as the retreat location for Manhattan Project scientists, who stayed at La Fonda on the Plaza to take a break from the stress of their work. During the weekend, the property's La Fiesta Lounge will make a tasty nod to those days by serving up a special Atomic Martini.
Sponsored Content
One affordable plan can protect an entire year of trips: business or pleasure, short or long, domestic or international.
Ever want handcrafted martinis and freshly shucked oysters delivered straight to your room? The Read House's New Martinis & Pearls service has you covered. Shining in 1920s-themed decor, the historic hotel in the heart of Chattanooga offers a true Gatsby-esque experience, now further elevated with this upscale amenity. Guests can now indulge in their perfectly chilled martini, made to order, and "pearls" (oysters) in the comfort of their room.