After a two-year hiatus from in-person sporting and outdoor recreation events, the seaside, car-free town of Las Catalinas in Guanacaste, Costa Rica, recently announced the return of the annual Tri Las Catalinas, an off-road, multisport triathlon, Feb. 15–18.
Las Catalinas has been home to one of Costa Rica's most celebrated triathlons since 2013, with 160 participants competing in the first race. The off-road, multisport endurance competition features a 1,200-meter, open-water swim; a 25-kilometer mountain bike race; and an 8.5-kilometer trail run, covering more than 42 kilometers of trails, beaches and waterfront.
With a maximum of 250 total participants (160 for the individual triathlon and 90 for the relay), competitors can participate solo or in teams. Past winners for Tri Las Catalinas include Olympian Leo Chacon and XTERRA Champion Rom Akerson.
Inclusive of many skill levels, this triathlon offers a team relay option, an open-water swimming competition with races in two distances (1,600 and 3,200 meters) and a children's race through the town's pedestrian-friendly streets.
The triathlon is organized by iFly Costa Rica, Sad and Las Catalinas. Triathlon pricing is $95 + IVA (taxes and fees) for individuals and $185 + IVA (taxes and fees) for relays. Visit the Tri Las Catalinas website for registration inclusions and details.
Visitors to Las Catalinas can stay a few days or longer to focus on improving their health, wellness and fitness regimens or set new goals. Stay in town at Santarena Hotel or book a villa through Beach Town Travel with an array of villa options including daily housekeeping and laundry service, a fully equipped kitchen, free WiFi, use of the Las Catalinas Collection resort facilities and more.
The town of Las Catalinas is Costa Rica's newest desirable beach town, currently with 142 homes and 150 full-time residents. Inspired by New Urbanist philosophy, the car-free, highly walkable town will eventually include several inns and intimate hotels, shops, restaurants, retail, day spas, pedestrian streets, parks, plazas and recreational facilities, all located between two of Costa Rica's loveliest Pacific beaches. The region also includes 1,000 acres of protected, tropical dry forest interlaced with extensive hiking and biking trails.
Within the town, the walkable public spaces are interwoven with nature and the architecture emphasizes indoor-outdoor living and scenic views. Cars are refreshingly absent. Founder Charles Brewer's core values and beliefs include environmental stewardship, connection to one another and to the rhythms of nature, promotion of wellness and an emphatic preference for quality of life over quantity of material possessions. Brewer understands the "good life" is not about material possessions but about human connections, good health and ecological sustainability.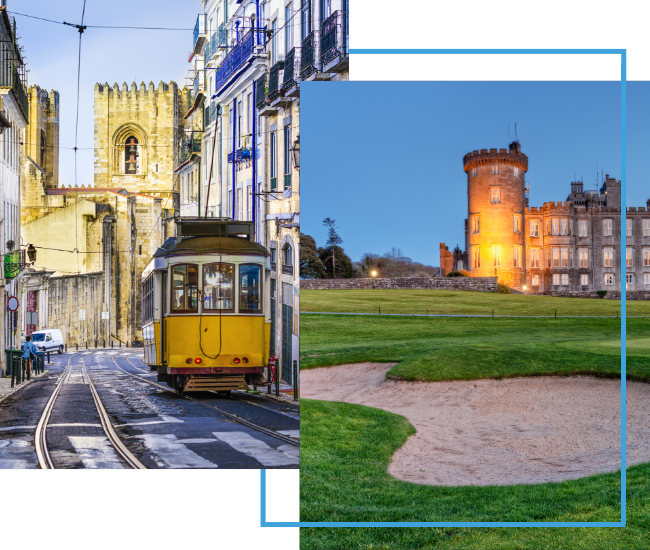 FX Excursions
FX Excursions offers the chance for once-in-a-lifetime experiences in destinations around the world.
Explore Excursions
It's time to start dreaming of your next trip. Here's some destination inspiration for you. Take a visual journey through these U.S. Christmas markets with us.
Sponsored Content
Filled with hidden treasures waiting to be discovered, Seoul invites travelers to unearth its many gems, and Seoul Tourism Organization is here to help travelers do just that. Through thoughtfully created initiatives like the Theme Tourism County Competition, Seoul Tourism Organization works closely with local districts to identify and showcase what makes each district unique and charming in all seasons.
As another phenomenal year of travel comes to an end, it's time, as always, for Global Traveler to celebrate and award those who do it best as we announce the 2023 winners of the GT Tested Reader Survey awards. But that's not the only cause for celebration here: We've hit another major milestone, as this marks our 20th year honoring the best of the best inn world of travel!