THIS FALL I ATTENDED THE Turkish Airlines World Golf Club outing at the Angeles National Golf Club in Los Angeles. Turkish holds tournaments worldwide, with the winners competing in the final playoff in Antalya, Turkey, in October. GT Globility Board member Steve White and Bill Noonan, a longtime friend and industry veteran, joined me on the course. (See my Golf review on page 34.)
Although we played well, with Steve grossing a low score, we did not think we had a shot. At the luncheon, however, we learned Steve was the overall winner, a triumph not only related to his fine game but also to our following the rules. Our group was one of the few teams that played from the indicated tees and followed the Stableford format to the letter. I am proud to announce Steve White will fly business class on Turkish Airlines to compete in the global finish! At the time of printing, this event had yet to take place, but I will report the final winners.
I stayed at the Los Angeles Marriott Burbank Airport hotel, just a few miles from the course. Recently renovated, the hotel features many lovely venues for entertaining and meeting. I was particularly fond of the on-site bar area with its festive, welcoming atmosphere.
I encountered a small issue as I unpacked. It seemed the room was not properly serviced. I discovered only one-eighth of a roll of toilet paper with no reserve rolls, shower gel in place of hand soap and no bottled water. I called down and was informed the toilet paper would be brought up. In the meantime, I ordered room service — a club sandwich (with avocado, as seems to be the rule in California) and the best french fries I've ever tasted. Two hours later, the toilet paper and some bottled water arrived. I think readers will agree providing several bottles of water is not costly and is a must.
The following day I received a guest survey, which I completed honestly with the positives and negatives. Much to my surprise, I received an apologetic response from the hotel:
Thank you for choosing to stay at the Los Angeles Marriott Burbank Airport and providing your honest feedback on the Guest Satisfaction Survey.
Providing the highest level of hospitality is our number one priority and we sincerely apologize for falling short of meeting your expectations. As a teachable moment, we have shared your feedback with the appropriate hotel team to ensure the necessary guidelines are in place to prevent issues like the one we provided you from occurring in the future.
Once again, thank you for your valued feedback and we hope to serve you again whenever your travels bring you back to Burbank.
California was full of pleasant surprises!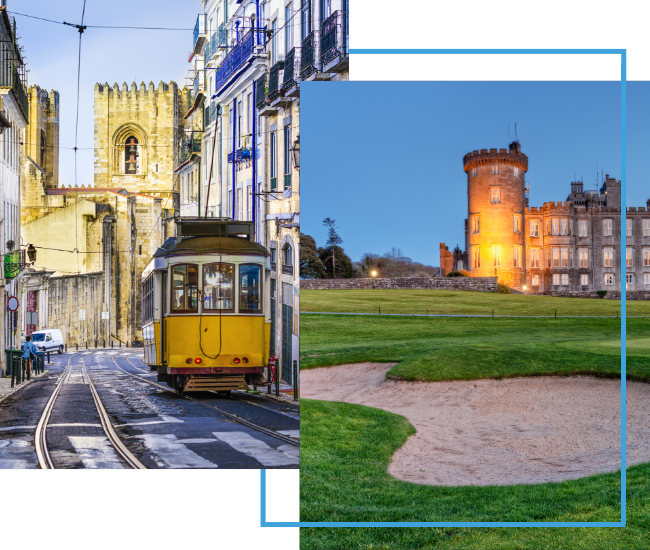 FX Excursions
FX Excursions offers the chance for once-in-a-lifetime experiences in destinations around the world.
Explore Excursions
It's time to start dreaming of your next trip. Here's some destination inspiration for you. Take a visual journey through these U.S. Christmas markets with us.
Sponsored Content
The Saronic or Argo Saronic Islands of Greece call travelers to explore its seven small islands and islets brimming with history, natural sites and more. With most easily accessible by boat, the islands' proximity to ports of Athens make the Saronic Islands an ideal destination for those preferring shorter boat rides. In fact, trips from Athens ports to the islands take only between 10 minutes and two hours, depending on the island you choose, making them perfect for day or weekend trips. From Piraeus port, you can access Hydra, Spetses, Aegina and Poros directly. Come explore these stunning islands with us and find the inspiration to plan your next trip to these islands. Hydra Hydra town curves around a slope overlooking the Argosaronic Gulf like an amphitheater and is considered one of the most romantic destinations in Greece. Most unique to the island is its lack of vehicles. People on the island get around on mules and donkeys as well as water taxis, making for a peaceful and laid-back day. Hydra lies a two-hour ferry ride from Piraeus port in Athens.
Everyone loves a good Christmas tree, but these iconic hotels around the world take it one step further with designer-styled trees illuminating lobbies and public spaces, wowing all who enter. From Lela Rose to Louis Vuitton, don't miss these ultra-luxury trees redefining tree decorating as we know it.