Name: Peter Mainguy
Title: General manager
Company, city: The Ritz-Carlton, Millenia Singapore
Number of employees: 600
Recent project: We refreshed the Ritz-Carlton Club Lounge in late 2013, offering panoramic views of Marina Bay which guests can enjoy while savoring culinary options and eight types of wine from our Enomatic machine. The Drawing Room provides drawing paper, coloring pencils and an easel so guests can explore their inner artist, while The Library offers an alternative boardroom meeting venue for Club guests.
First job: I was a newspaper delivery boy in London at age 12 and made my first foray into hospitality as a room service attendant for a Brussels hotel at 24.
Little-known fact about you: I enjoy competitive off-road rally motorcycling and motocross racing and collect and restore American classic muscle cars.
Your Business
Essential business philosophy: Henry Ford once said, "I am not the smartest, but I surround myself with competent people." As a leader, I build a strong team of leaders with diversified strengths who will support me in propelling the Ritz-Carlton brand name and legacy to even greater heights.
Best way to keep a competitive edge: Encouraging empowerment cultivates passionate and confident employees who in turn challenge themselves to constantly innovate to meet and exceed the expectations of our guests, ultimately benefiting our business.
Yardstick of success: The hotel was recently recognized by Aon Hewitt as the Best Employer for Hotels in Singapore 2015. We have also consistently maintained top-five rankings on TripAdvisor and in their yearly Travelers' Choice Awards. Other key yardsticks include Employee and Customer Satisfaction Index, RevPAR Index, house profit and margins.
Peter Mainguy as a Traveler
What is the most important item you take when traveling? iPhone, tablet, carry-on bag only, helmet
How do you spend your time on board? Catching up on movies, listening to music while catching up on digital subscriptions
What is your favorite restaurant in the world? Lori's Café in Liberty, Maine, is a "greasy spoon" I frequent when I go back home. I love the local vibe, the fresh food, the engaging owner and the exceptional, friendly service.
What is your favorite destination in the world? Zimbabwe
About The Ritz-Carlton, Millenia Singapore
What can business travelers expect at The Ritz-Carlton, Millenia Singapore?
The Ritz-Carlton, Millenia Singapore is an iconic product situated in the heart of Marina Bay. All our guestrooms boast panoramic views of the city, while our Club Lounge offers five daily culinary presentations and ad hoc experiential events. Guests can look forward to the legendary service provided by our ladies and gentlemen and the proximity to the Central Business District and the Suntec and Sands Expo convention centers.
How do you incorporate the culture of Singapore into your property?
Our hotel is home to 4,200 art pieces. In 2007, we developed an art tour podcast highlighting some of the hotel's signature pieces on levels One to Three. Guests can borrow an iPod from our concierge desk for the tour available in English, Chinese and Japanese. Our owners also incorporated feng shui-inspired architectural elements such as octagonal windows in guestrooms, making our property unique. The Marina Bay Discovery Trail, designed by our concierge team, takes guests on an easy walking tour of the iconic attractions around Marina Bay.
Tell our readers about exciting plans/promotions at The Ritz-Carlton, Singapore in 2015.
Both our signature restaurants, Greenhouse and Summer Pavilion, are undergoing a transformation and are due to reopen in late August. Award-winning New York designer Tony Chi, who has crafted some of the most stunning hotels and restaurants around the globe, will design the new restaurant interiors. Six "live" art installations in the lobby will chronicle the transformation phases of the restaurants.
This year, we customized a Celebrate Singapore, Celebrate You room offer to leverage Singapore's Golden Jubilee. It has been well-received by guests and includes an exclusive limited-edition Ritz-Carlton lion beanie wearing a red and white jersey (the colors of the Singapore flag) with "Singapore 50" emblazoned across its back.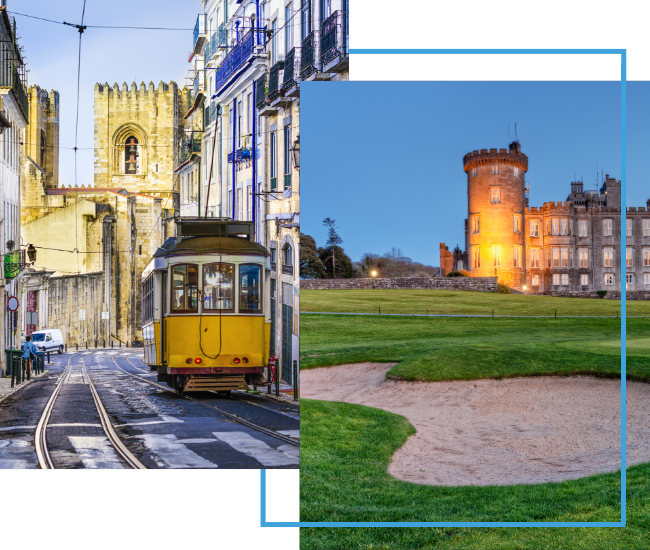 FX Excursions
FX Excursions offers the chance for once-in-a-lifetime experiences in destinations around the world.
Explore Excursions
It's time to start dreaming of your next trip. Here's some destination inspiration for you. Take a visual journey through these U.S. Christmas markets with us.
Sponsored Content
The Global Business Travel Association (GBTA) believes business travel is a fundamental force for good and brings the industry together to connect, innovate and set new standards. With members from across the globe, GBTA engages the many voices of business travel to build a collective future, providing a platform for buyers and suppliers to come together, connect with peers, grow their network and shape the future of the industry.
Everyone loves a good Christmas tree, but these iconic hotels around the world take it one step further with designer-styled trees illuminating lobbies and public spaces, wowing all who enter. From Lela Rose to Louis Vuitton, don't miss these ultra-luxury trees redefining tree decorating as we know it.