Although epicurus (341-270 B.C.) said, "Preach not to others what they should eat, but eat as becomes you, and be silent," some guidelines for eating on the road might be helpful for harried travelers and even tranquil voyagers. Hardly a day goes by without some new exhortation about food — E. coli in spinach, trans fat in French fries, contaminated tap water — it is difficult to know what to put in your mouth. Add air travel to the equation, and the food dilemma becomes more challenging. There was a time when "airline food" was a standing joke, used liberally to insult institutional food. But then they took it away. Unless you are ensconced in a first- or business-class cabin, you are missing the mystery meat, rubbery sandwiches and gummy pudding. On many airlines, even the doll-sized packets of pretzels and peanuts have disappeared.
So what is the traveler to do? It is possible to maintain a healthy diet on the road without deprivation. There are four key principles that can help attain this goal.
Plan Ahead It is unlikely that you would head into a business presentation, having given no thought to the topic, no review of the Power Point slides and no thought to the ramifications of the proposal at hand. And yet, you might approach your personal health habits with such carelessness.
Surveying food options in Terminal B at Boston's Logan Airport recently, I found the following: Au Bon Pain, Bella Boston, Boston Café, Boston Deli, Burger King, Dunkin' Donuts, Grab and Go, Killian's Boston Pub, Pizza Hut, Starbucks and Wolfgang Puck Express. Some of these places sold salads, apples and oranges, but I had to make an effort to find them. Many airports are upgrading the food choices in terminals, but most have profits, not health, in mind.
Melinda Bingham, a textbook publisher, who logs many miles on the road, suggested eating a healthy meal before getting on the plane. With hunger at bay, you're less likely to be seduced by the scent of fresh-baked cookies or the warm, salty nuts served in first class. Bingham also suggested ordering a special vegetarian meal at the time of booking; often these meals contain healthier foods.
Jeannine Sullivan, a dietician at Brigham and Women's Hospital in Boston offered another helpful suggestion: Pack take-along snacks like granola trail mix made with high-fiber cereal, raisins and unsalted nuts. Such homemade trail mix can be added to the low-fat vanilla or plain yogurt sometimes served in-flight. She also suggested popcorn (no butter or salt), high fiber crackers and low-fat cheese, squish-resistant fruit such as apples, tangerines or oranges and nutrition bars that are low in sugar and high in fiber.
If you order a sandwich-to-go, select whole grain bread and limit high-fat toppings. When choosing salads, select one with protein, such as turkey, tuna, tofu, chicken or cheese, and add minimal low-fat dressing. Soup-to-go with lots of vegetables and a protein source, accompanied by a slice of whole grain bread is also a good choice.
Stick to Your Dietary Routine Assuming you have a reasonably healthy diet at home, sticking to a normal eating pattern on the road is wise — but such a killjoy! You know that one of the perks of travel is experiencing new, unfamiliar cuisine and indulging a little. It is possible to sample the sumptuous breakfast buffet without waddling home carrying 10 extra pounds. The key is balance. Eat slowly (conversation helps; just watch Europeans linger over a cup of espresso). Get enough sleep (evidence suggests that you're more prone to weight gain if you're sleep deprived). And watch portion size. Bingham often orders a room-service breakfast, but instead of a standard omelet, she orders an egg-white omelet. As soon as the giant omelet arrives, she cuts it in half and stores one half in her guestroom mini-fridge (many luxury hotels now offer empty in-room refrigerators — just ask). She also feels free to write in the margins of the menu exactly what she wants. If you don't normally eat a large breakfast but find breakfast on the business agenda, cut back at lunch. Shopping at a local grocery for fresh fruits and vegetables to store in your inroom refrigerator can help avoid the three-meals-a-day restaurant program that can lead to weight gain and poor food choices.
Avoid or Manage 'Disinhibitors' Travel can bring with it sleep deprivation (jet lag, early meetings, late dinners, entertainment junkets), excess alcohol consumption, unfamiliar medications (sedatives on the plane), illness and stress. All of these can be disinhibitors — factors that can lower your normal resistance to managing healthy habits. Since many of these situations cannot be avoided, awareness that they may make you careless about food choices, food portions and frequency of eating helps to prevent overindulgence.
Exercise, Exercise, Exercise Fortunately, maintaining fitness on the road is no longer a chore. Hotels provide lots of options for physical fitness on the road, from on-request in-room ellipticals and other training equipment to on-site health clubs and partnerships with local gyms — so there's no excuse for abandoning your exercise program while traveling. No available fitness center? No excuse. Go for a jog or a walk to investigate your new environment. With a little planning and time management, you can maintain your fitness and allow for the extra indulgences (Godiva chocolate on the pillow) that can sweeten the journey.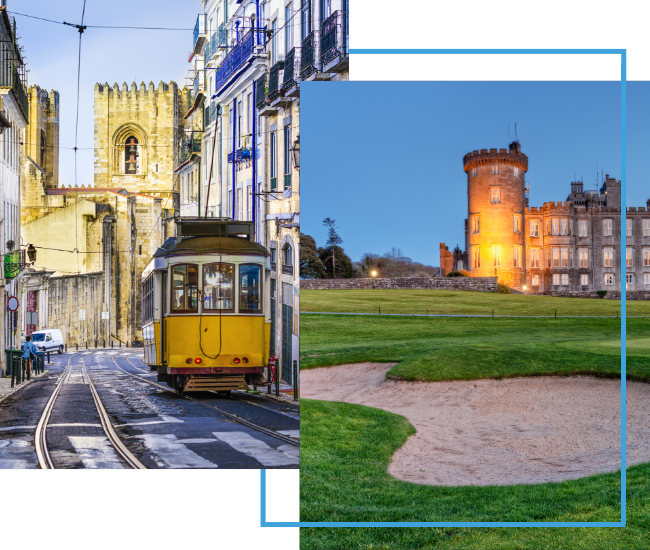 FX Excursions
FX Excursions offers the chance for once-in-a-lifetime experiences in destinations around the world.
Explore Excursions
Imagine yourself lounging in a stone cottage suite with a fireplace and freestanding tub, sipping hot chocolate in a rustic game and reading room with a raftered ceiling, and ice skating and cross-country skiing in the crisp mountain air. Sounds pretty perfect, doesn't it? Especially when you add in seasonal touches.
For the first time in Olympic history, when the 2024 Summer Olympics kick off on July 26, 2024, they will not do so in a stadium. Instead of an Olympic venue, the entire city of Paris will become the Olympic stadium, hosting the games among monuments, on bridges and on the grounds of some of the world's most historic sites. The Opening Ceremony will take place on the River Seine, where athletes will drift along on a flotilla of boats as spectators wave them on from the quays and bridges throughout the city.