Name: Michael Dorf
Title: CEO and founder
Company, city: City Winery; New York, New York (additional locations in Chicago; Boston; Atlanta; Washington, D.C.; and Nashville; plus Philadelphia and Hudson Valley coming soon)
Number of employees: 1,000-plus
Recent project: Raising money for Solar Responders, a great nonprofit working to solve the electric grid challenge during storms in Puerto Rico using renewable energy at all first responder stations
First job: I never worked for anyone. I sold my beer can collection at a flea market at age 12, had a lawn mowing business at 13–14, built rec rooms on contract at 15–16, did more flea market business, then started the Knitting Factory.
Little-known fact about you: I really love hiking, going off into the woods almost every weekend for at least a two-hour hike/climb. Once a year for the last 31 years, I go away out of cell range and spend a week off the grid, going deep into a journey while on some mountain expedition.
Your Business
What innovations/initiatives do you foresee in the industry over the next years? Continued focus on more intimate experiential packages sold for musical immersions with your favorite artists
Best career advice you've received: Be patient.
What advice would you give someone starting out in the field? Make sure you absolutely love what you are doing all day. If it is impossible to tell the difference between work and play, you have achieved success.
Michael Dorf as a Traveler
Favorite travel memory or story: Backpacking alone in the Austrian Alps, I was completely lost for a few days and eventually hit upon a railroad track. I walked along it less than 100 feet and found a dilapidated, abandoned train station. I looked at the schedule in German and thought I understood the train stopped there once a day at 15:17. My watch said it was 3:16; I was a bit confused, then I heard the train roll in. I got on, and off I went, my Eurail pass working. Indeed, it stopped there once per day, and I found this spot serendipitously with less than 60 seconds to spare, or I'd wait another 24 hours, hungry.
One travel tip you cannot live without: Global Entry is amazing. I went through customs/passport control in less than five minutes yesterday.
Best advice for business travelers: If you don't play the frequentflyer game with one airline, use the credit card and take advantage of the clubs that go along with the system, you're missing important opportunities to save a lot of time during work travel.
About City Winery
City Winery will soon celebrate its 10th anniversary. Congratulations! What can our readers expect from City Winery in the future? We will continue to grow into new markets, and our expansion in New York is also exciting. I hope to be in 20 cities or more in another 10 years, plus some foreign cities.
The New York City location will relocate to Pier 57. Tell us about the new space and venue. It is an amazing location where everything we have learned in the last 10 years will be put into play. It sounds audacious, but it will be the best small venue ever in New York, or anywhere for that matter. Our restaurant spaces surrounding the club and the working winery will be really cool, and the overall functionality will be second to none.
The brand focuses on environmentally friendly winemaking. What developments have you made toward this initiative? By selling about 75 percent of our wine production by the glass, we are able to serve it via our tap system, which saves truckloads of bottles every year. It allows us to avoid adding sulfites and, thus, have a more refreshing and pure wine. We are also completing the building of a larger winery production facility 90 minutes north of Manhattan; it is on a river, and we own the dam with a hydroelectric facility, allowing us to produce all the wine in that facility using self-generated electricity. So now we can also claim to be net zero energy on the production of the wine, the refrigeration and so on. Pretty cool.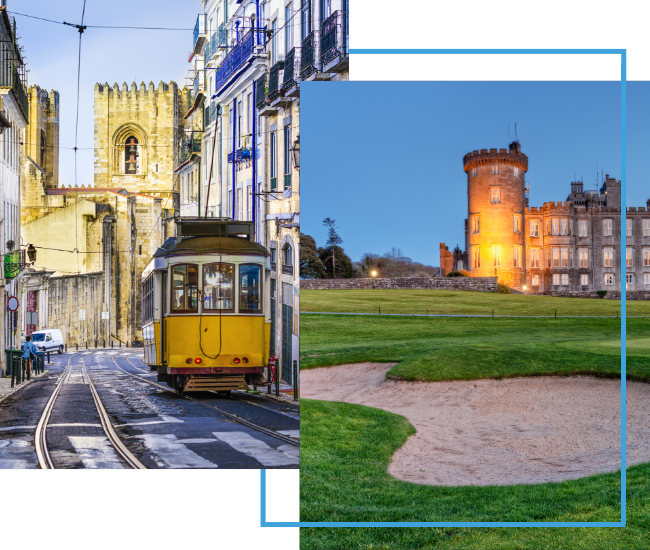 FX Excursions
FX Excursions offers the chance for once-in-a-lifetime experiences in destinations around the world.
Explore Excursions
Less than five years ago the world's first hybrid cruise ship, Hurtigruten Expeditions' MS Roald Amundsen, set sail for Antarctica in November 2019 with 450 passengers. The battery-hybrid-powered ship, named for the first man to cross the continent and reach the South Pole, was built specifically for voyages in polar waters. Its battery-hybrid power reduces the ship's consumption and CO2 emissions by 20 percent compared to equally sized ships.
Sponsored Content
One affordable plan can protect an entire year of trips: business or pleasure, short or long, domestic or international.
A few months ago, I flew Polaris business class on a United flight from Dulles (IAD) to Paris (CDG). It was only when I got to my hotel in Paris I realized that I didn't have my iPad or its bag or accessories. Since I had been working on it in the restaurant in the Polaris lounge and then went directly to the gate, I knew I either left it propped up on my table when I packed up or in my business-class seat. But what was the best method to alert the airline about my careless mishap and (hopefully) retrieve it? With spotty data and WiFi, searching for information on my phone was frustrating and slow. Here's what I learned from the anxiety-inducing experience (and unexpected ending) about what to do if you leave something behind on your flight: