CONSIDERED THE MOST densely populated region in Belgium, Brussels inspires corporate travelers with its cosmopolitan vibe. Across the 19 municipalities that call the Brussels-Capital Region home, meeting planners have a field day sourcing pre- and post-event activities as well as unique venues, some of which include palatial surrounds.
According to one insider, the European capital, which attracts elite international organizations and top government officials visiting the European Parliament, pushed the reset button to broaden its meetings potential.
Elisabeth Van Ingelgem, CMP, director, the Convention & Association Bureau at Visit Brussels, relays that growth potential. "We are also looking into attracting conferences that can highlight sectors here where we have local champions who can attract big congresses on different levels," she said from her Brussels-based office. The city, she points out, offers additional sectors the meetings industry can tap into such as sustainability, fashion and high tech.
To attract the next generation of MICE bookings, the city commissioned renowned starchitect Jean Nouvel to create a futuristic international convention center on the city's outskirts. Called the NEO II urban regeneration project and located on a historic site near the Atomium, expect future bookings of large trade shows and other congresses. "We are excited about that," said Van Ingelgem of the new events center, expected to attract 15 million visitors a year.
As the top meetings destination for international associations in Europe and second in the world after Singapore, Brussels boasts approximately 2,200 international associations based here. "That makes Brussels the first destination in the world in terms of headquarters of international associations," Van Ingelgem beamed. Brussels will be the host city for the upcoming 2021 International Geoscience and Remote Sensing Symposium, a U.S.-based organization and one of the many IEEE conferences Brussels hosts.
For the top meeting venues, the SQUARE – Brussels Convention Centre, a 14,000-square-foot facility in the heart of the city center, taps into the meetings heritage. The venue occupies the site of the old Palais des Congrès built for the 1958 World Expo. U.S. meeting planners enjoy the area's accommodations, from the 281-room Radisson Blu Royal Hotel, Brussels with its 2-Michelin-starred restaurant to the 354-room Crowne Plaza Brussels – Le Palace with its 19,840-square-foot meeting space. In this fairly compact city, the city center's proximity to major transportation routes makes it a key hub. "We have a big international airport and train connections four times an hour. It takes less than 20 minutes from downtown," Van Ingelgem says of the easy, no-nonsense transfer — so fast you won't have time to fire up your laptop.
On the food and beverage scene, planners can book venues themed on golden Belgian fries, chocolate making and beer sampling. As the pub scene evolves, Van Ingelgem said, "We have very old ones, but in recent years we have seen a lot of new and creative brewers in Brussels. It is not only heritage, it's also about creativity."
For instance, the hallmark of the cul-de-sac Delirium Café is its beer selection. Depending on the season, find approximately 2,500 beer varieties from around the globe. A Guinness World Record holder for the most beers, the Café may offer flambéed or greenish-tinged beer or even mega 4-liter servings. At the longtime favorite, A La Mort Subite bar (whose name means "sudden death" in French), customers imbibe the classic Mort Subite beer at this fourth-generation family-run pub where the décor dates back to the 1920s.
For Belgian fries-style meet-ups, head to the historic Chez Léon, opened in 1893 in the first district for a maximum 232 seating capacity. The classic Maison Antoine, founded in 1948, remains one of the capital's beloved fries-sampling spots, along with Fritland in the city center, considered the most famous spot in Brussels to taste the golden Belgian fries.
For group chocolate-making workshops, Brussels boasts plenty of venues. Some popular spots include the artisanal manufacturing of Belgian chocolate at Concept Chocolate, offering your choice of wine or beer and chocolate workshops. At Planète Chocolat, groups experience a Willy Wonka atmosphere where instructors showcase techniques and offer team-building workshops. Winner of the Travelers' Choice by TripAdvisor last year, this go-to venue has become a true ambassador of the world of Belgian chocolate.
UNIQUE VENUES
The Grand Hotel Astoria was built for the 1910 Brussels World's Fair under the decree of King Leopold II and served as a meeting place for kings, dignitaries and world personalities such as former British Prime Minister Sir Winston Churchill and former U.S. President Dwight Eisenhower. The property declined over the years, but its new owner, Corinthia Hotels, a small collection of 5-star luxury hotels, is restoring the grande dame. Watch for the anticipated 2021 opening of the 121-room Corinthia Grand Hotel Astoria Brussels, expected to hold fabulous, high-style meetings to suit 21st-century business travelers. The lavish property will become the city's leading luxury hotel with its restored grand ballroom, multiple meeting rooms, several dining areas, an ESPA spa with thermal area and luxurious guestrooms and suites.
corinthia.com/en/hotels/brussels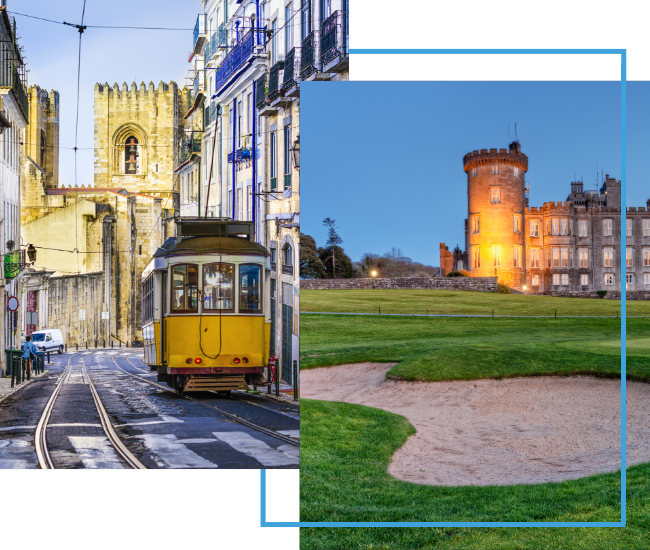 FX Excursions
FX Excursions offers the chance for once-in-a-lifetime experiences in destinations around the world.
Explore Excursions
Mazatlán, Mexico, has long been an attractive home destination for Canadian and American retirees, but, in recent years, young, digital nomads have also discovered the charms of this coastal city, finding inexpensive accommodations, beautiful weather and plenty of bandwidth for working remotely. The laid-back beach scene definitely eases the transition of relocating to Mexico's West Coast.
Sponsored Content
In an increasingly digital and interconnected world, the Global Business Travel Association (GBTA) Convention remains an indispensable platform for business travel industry professionals seeking to make the most of the power of face-to-face connections. Taking place August 13–15 in Dallas, the 2023 GBTA Convention provides the unique opportunity for professionals and companies to join visionaries, thought leaders and industry experts for meaningful networking, cutting-edge insights and inspiring innovation.
Imagine yourself lounging in a stone cottage suite with a fireplace and freestanding tub, sipping hot chocolate in a rustic game and reading room with a raftered ceiling, and ice skating and cross-country skiing in the crisp mountain air. Sounds pretty perfect, doesn't it? Especially when you add in seasonal touches.