Before green travel became a thing, the masterminds behind the Xcaret properties in Mexico's Riviera built parks and resorts on a bedrock of sustainability. In fact, in 2009 the United Nations World Tourism Organization awarded Xel-Há, the second park owned by Grupo Xcaret, EarthCheck Gold Certification for sustainability, the world's first for a park and now used as a model for parks worldwide. It wasn't because it wanted to impress anybody. "We wanted to do things this way because we liked it and because we were convinced that was the right way to do them," wrote Miguel Quintana Pali, founder and general director, Grupo Xcaret, in his book, Xueños: The Story of the Dream Behind Xcaret, the Best Park in the World.
Pali, an architect by training but a businessman by trade, acquired his love of nature the honest way. His mom taught him in the gardens of homes he grew up in with his multicultural family. His appreciation of the land resurfaced when he acquired 12 acres of coastal property. He intended to build a dream family retreat. Upon clearing the land, he discovered cenotes, springs and Maya ruins. Pali realized, "It would be wrong and a misuse of the land's unique features to build only houses." So, instead, he built a cultural park to share Mexico's beauty and history with the world. Once the site of a Maya trading port, he called it Xcaret, or small cove.
His endeavor today includes four archaeological tours, seven parks and three luxury hotels in Mexico's Caribbean, all dedicated to Pali's love for Mexico. "Each of our 32 states has its own history, languages … music, dances … crafts, food, and ecosystem." Sustainability for Grupo Xcaret reflects its desire to prosper, preserve and share it all.
Guests of Xcaret Arte, a luxury resort built incorporating land formations instead of destroying them, will notice glass carafes around their guestroom or cardboard coffee capsules refilled daily by their butler. There's no single-use plastic in any of the hotels, and 80 percent of solid waste is recycled throughout their operations. Refillable glass bottles of reef-safe suntan lotion, insect repellent and after-sun cream sit on bathroom vanities. The resort rooms are separated into five Casas, each dedicated to one Mexican art form, with workshops available on all.
An aquamarine cenote, bordered by split, jagged rock, connects adults- only Xcaret Arte to family-friendly Hotel Xcaret Mexico. Guests can use kayaks to navigate between the two.
Sustainability extends to surrounding communities from which the properties source produce and products. Employees are valued and referred to as collaborators because, as Pali wrote, "A business is only as good as the people it employs." Collaborators can count on fair, dependable wages and scholarships for education, from basic literacy to post-graduate degrees.
Pali cannot separate the company's prosperity from the people and land that make it possible.
"This is the only way to be sustainable," he said, "creating a never- ending virtuous circle."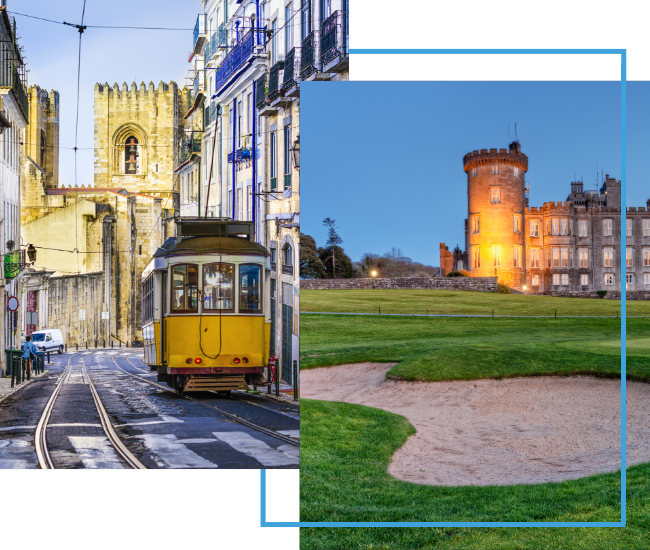 FX Excursions
FX Excursions offers the chance for once-in-a-lifetime experiences in destinations around the world.
Explore Excursions
The Perelman Performing Arts Center (PAC NYC), the cultural cornerstone and final public element of the World Trade Center site, opened this September.  The new performing arts center in Lower Manhattan provides a dynamic home for the arts, serving audiences and creators through flexible venues enabling the facility to embrace wide-ranging artistic programs.
Sponsored Content
IHG Hotels & Resorts is thrilled to announce the launch of a new mobile product feature for members: IHG Wi-Fi Auto Connect. This feature is now available exclusively in the IHG One Rewards mobile app for both iOS and Android users and will automatically connect IHG One Rewards members to WiFi upon arrival at more than 5,000 IHG hotels worldwide — no separate passwords or log-ins needed. This is in addition to the exciting benefits of being an IHG Business Edge member. IHG Business Edge provides small- and medium-sized businesses access to a user-friendly portal that displays comprehensive spending and savings data while providing the convenience of direct booking with a guaranteed discount.
Whether you call secondhand fashion treasure troves "thrift stores," "fripperies," "charity shops," "vintage boutiques" or something else, shifting the paradigm from "old clothes" to "new finds," you may find the best, most conversation-starting souvenirs inside these shops and neighborhoods located in the world's most fashionable cities and a few unexpected places.