Like a lucha libre Mexican wrestler who keeps jumping back in the ring, the biggest metropolis in North America by population keeps shaking off its troubles and getting stronger in the process. When the peso devaluation crisis hit in 1994, it looked like the city might be down for the count. Crime was bad, the smog was worse, and the mood was universally pessimistic.
A lot of good things have happened to Mexico since that time, and the recent drop in the value of the peso against the U.S. dollar elicited more of a shrug than a panic. Non-oil exports keep rising, and 2014 set a new tourism record for foreign visitors, both in the country (29.1 million foreigners) and the capital city. The capital has become a real showpiece as well, with a spruced-up historic area growing more lively each quarter and infrastructure improvements bringing new subway lines and cleaner buses. When flying from Los Angeles to Mexico City these days, you encounter more smog in the city of departure than the destination. This might be the point in the wrestling match where the tide turns and the loser becomes the champ.
It started as the first Spanish capital in the New World, and Mexico City now claims a lot of crowns. The plethora of museums here (172 at last count) can't be topped, and it has long held the reputation as the best food city in Latin America. While Lima and Buenos Aires have their fans, it's hard for any offering to come close to the breadth and sophistication found in Mexican food. Whether traditional mole dishes from Oaxaca, street stall tacos al pastor or alta cocina (high cuisine) in world-renowned restaurants, you don't have to go very far to give your taste buds a treat. Local chefs frequently show up on "best of the world" lists from the likes of San Pellegrino.
Naturally, that means people here often take care of business while savoring a good meal — beginning with a hearty power breakfast that lingers until everyone feels like getting back to the office. Reforma 500 at the Four Seasons Hotel has long reigned as the top power breakfast spot, with captains of industry and key politicians hashing out decisions over chiliquiles or omelets. El Cardenal offers a legendary but less stuffy option, with the original location in the historic center at Palma 23 and another in the Hilton across from Alameda Park.
If you're hosting a lunch meeting, expect it to start in the midafternoon and last for hours, with plenty of socializing before any serious discussions. "Mexicans tend to be very etiquette-conscious," says Jim Johnston, author of Mexico City: An Opinionated Guide for the Curious Traveler. "A heavy dose of social lubrication is usual before diving into business talk."
William Bauer, owner of Royce Leather, travels to Mexico City a few times a year to meet with retail store buyers and leather tanning suppliers. "I always have at least one lunch at Contramar," he says, referring to a well-regarded restaurant in the leafy Condesa neighborhood not far from many business towers. "It has the finest seafood in Mexico City, and the trendy ambience creates a productive power broker feeling." Book well ahead if taking a client to famous Pujol, perhaps the most acclaimed restaurant in the country. Dulce Patria from Chef Martha Ortiz shows a more feminine side, with tasteful décor taking its cues from regional handicrafts and serving plates that are works of art themselves.
This is an easier city to navigate than most visitors expect. Most of the 158 4- and 5-star hotels can be traced on a line running for less than 10 miles. After departing the airport in a zone-priced taxi, most visitors head to a hotel in this well-defined corridor. It runs from Alameda Park on the edge of the historic district, down wide Paseo de la Reforma and out one side of Chapultepec Park to the wealthy enclave of Polanco. Besides the Four Seasons, prestige addresses along the way include The St. Regis and JW Marriott.
Although Paseo de la Reforma may be considered the heart of the business district in Mexico City, you may meet clients on their turf in other satellite areas. The Santa Fe area far from the center may make you do a double-take upon arrival: It takes its cues from suburban American office parks more than Mexico. Some prominent companies moved their headquarters here to get away from urban congestion starting in the mid-2000s. Many international operations are based here as well, including Ford, Sony, Microsoft and PepsiCo.
It's a bustling area during the day, with many of the meals and conferences taking place at hotels that have sprung up in the past decade. Most are outposts of international chains such as JW Marriott and Westin. The most stylish option for creative types is Distrito Capital, part of the design-centered Habita Hotel Group of Mexico.
Ben Gritzewsky, Mexico travel advisor at upscale agency Frosh, says the traffic snarls in the city have led to one positive outcome. "Not having to travel around the city is a practical luxury," he says, "so each neighborhood has its own superlative restaurants." For business meetings in Santa Fe he likes Cua in the JW Marriott Mexico City Santa Fe or Au Pied de Cochon in the InterContinental Presidente Santa Fe.
This is a high valley area, not the tropical vacation coast, so much of the year it can be cool enough for a jacket. It's a good thing, since this is the one place in Mexico where it's common for businesspeople to wear suits — and not just bankers. For women, figure-flattering outfits are usually accompanied by ample makeup, jewelry and high heels. Women hold many key roles in government and business, but in everyday habits, chivalry — or chauvinism, depending on your point of view — prevails.
One person, usually male, picks up the check after a meal or drinks. Most quality restaurants accept credit cards, but "the machine is not working today" isn't as rare a reply as it should be, so hit the ATM upon arrival to have back-up cash on hand.
With three major convention centers in the city and several hotels offering massive meeting facilities of their own, more international conferences land here each year. The biggest bottleneck hampering continued growth right now is the airport, already running at full capacity. Help is coming in a big way soon, however. A new $12.5 billion airport project going in next to the current one will eventually mean a new terminal, a new control tower, 95 total gates and three runways. The current capacity of 32 million passengers per year will jump to 50 million.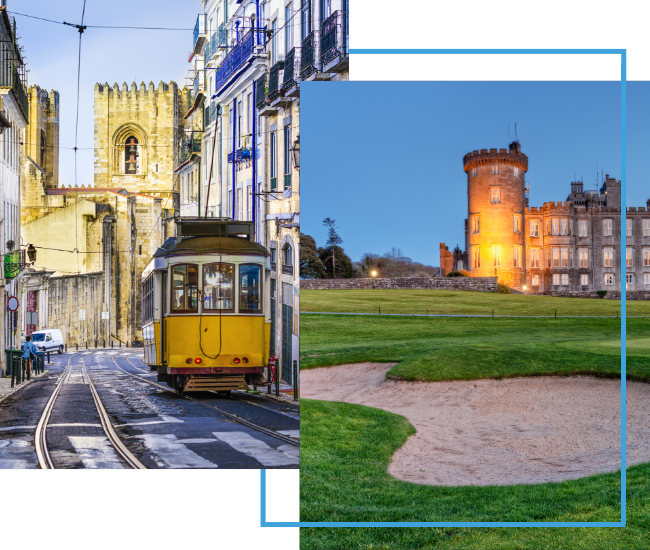 FX Excursions
FX Excursions offers the chance for once-in-a-lifetime experiences in destinations around the world.
Explore Excursions
There may not be snow in Los Angeles this season, but Waldorf Astoria Beverly Hills is certainly full of the holiday spirit, with Christmas, Hanukkah and New Year's events happening in the hotel's gorgeous event spaces.
Sponsored Content
Are you looking to enhance your business trip with a little leisure? Look no further than Portugal, a country renowned for its captivating blend of history, culture and natural beauty. And with TAP Air Portugal, you can effortlessly transform your business trip into an unforgettable bleisure adventure. Discover why Portugal and TAP Air Portugal are the perfect combination for an enriching and rejuvenating experience.
Looking for fun things to stuff into the toe of a few holiday stockings? Here are some great choices: