Name: Mert Dorman
Title: Senior vice president, corporate marketing & distribution channels
Company, city: Turkish Airlines; İstanbul, Turkey
Number of employees: 24,075
Recent project: Corporate Help Desk
First job: Financial consultant, Aviva Life and Pensions
Little-known fact about you: I graduated from Istanbul University with a bachelor's degree in economics and hold a master's degree in business administration from Marmara University.
Your Business
What innovations/initiatives do you foresee in the industry over the next years? The rapid evolution of customer-focused commercialization and technology paves the way for corporate travel management to evolve seriously. Companies that still handle travel management in a traditional manner must change now, and this substantial need will further manifest itself in the future. Living in the digital age means renovating all offered services and products by continuously evaluating them.
Big data will change the way we analyze information to make smarter travel policy and buying decisions. Turkish Airlines Corporate Club is developing the ability to manage data to understand traveler preferences. As the world gets more sophisticated in the identification and analysis of big data, it will be able to provide more customization focused on individual needs like never before. As an industry, we will be more creative in finding ways to personalize the flight experience to the specific needs of business travelers.
Best career advice you've received: To have specific goals is, by far, the best advice I received. A specific goal is one of the great motivators for high achievers, along with a well-prepared schedule and discipline in achieving that goal.
What advice would you give someone starting out in the field? Follow your passion and do what you love. It is not realistic to build a career in a role or industry you don't love and look forward to every day. In the corporate travel sector, my advice is to think outside the box, take calculated risks, be prepared for unexpected problems so you can solve them in a calm manner and be open to continual education. Success in corporate travel opens a world of opportunity to widen your horizon and create a network of important connections locally and internationally while giving you the chance to see the world and explore different cultures.
Mert Dorman as a Traveler
Favorite travel memory or story: My first trip across the Atlantic to the United States helped me realize air travel made the globe more connected. From that first business meeting in New York to exploring places in California I only thought I'd see in movies, the ease of travel from one side of the globe to the other inspired me to follow my passion for aviation and corporate travel.
One travel tip you cannot live without: Book early and book often. Given the range of problems that can happen at any time, it pays to book travel arrangements as soon as possible and not leave anything to chance.
Best advice for business travelers: Even a small issue while traveling has the potential to greatly impact business, so choose an airline you trust to consistently provide the most comfortable experience and reliable service. In a world where every second matters, travelers can't afford mistakes, delays or other unexpected events and need a trusted partner with products and services that matter and a network that reliably gets them where they need to go.
About Turkish Airlines
What is the Turkish Airlines Corporate Club? The Turkish Airlines Corporate Club is one of the world's most extensive corporate loyalty programs designed especially for passengers who travel for business. Our vision is to continually innovate with products and services that meet our customers' expectations and needs.
What benefits can travelers expect from membership in the Corporate Club? Our Corporate Club offers special benefits such as exclusive discount and baggage advantages, free cancellation, free upgrades and exclusive access to CIP Lounges with economy tickets. With free membership, travelers can increase their comfort and lower their expenditure without any annual commitment.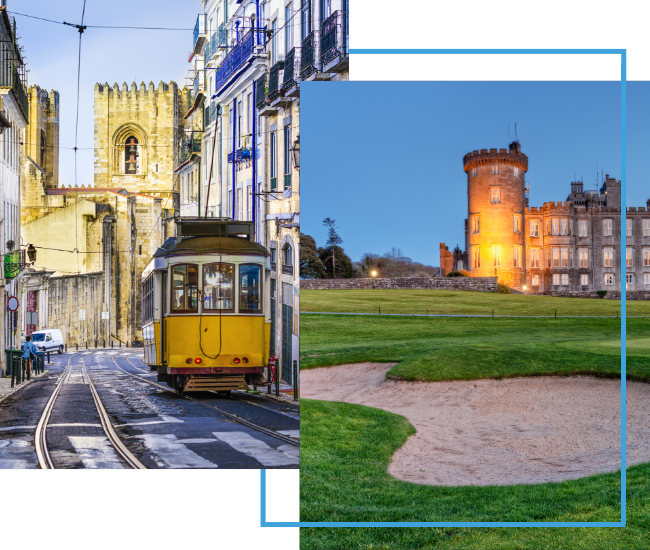 FX Excursions
FX Excursions offers the chance for once-in-a-lifetime experiences in destinations around the world.
Explore Excursions
Less than five years ago the world's first hybrid cruise ship, Hurtigruten Expeditions' MS Roald Amundsen, set sail for Antarctica in November 2019 with 450 passengers. The battery-hybrid-powered ship, named for the first man to cross the continent and reach the South Pole, was built specifically for voyages in polar waters. Its battery-hybrid power reduces the ship's consumption and CO2 emissions by 20 percent compared to equally sized ships.
Sponsored Content
Don't risk losing all the money you've spent if you must cancel your trip at the last minute. Allianz Travel Insurance can give you:
A few months ago, I flew Polaris business class on a United flight from Dulles (IAD) to Paris (CDG). It was only when I got to my hotel in Paris I realized that I didn't have my iPad or its bag or accessories. Since I had been working on it in the restaurant in the Polaris lounge and then went directly to the gate, I knew I either left it propped up on my table when I packed up or in my business-class seat. But what was the best method to alert the airline about my careless mishap and (hopefully) retrieve it? With spotty data and WiFi, searching for information on my phone was frustrating and slow. Here's what I learned from the anxiety-inducing experience (and unexpected ending) about what to do if you leave something behind on your flight: