Name: Masaki Yokai
Title: Vice president and director, marketing and sales, the Americas
Company, city: All Nippon Airways; head office in Tokyo, Japan; regional office in Torrance, Calif.
Number of employees: 14,000 globally, 280 in the Americas
Recent project: A joint venture sales project with United
First job: I worked as an airport check-in agent for ANA at Fukuoka, Japan.
Little-known fact about you: I love to swim. When I first moved to Los Angeles, I joined the YMCA but have only gone a few times because of my busy travel schedule!
Your Business
Essential business philosophy: Do not be afraid of making mistakes.
Best way to keep a competitive edge: We often analyze each of our SWOT (strengths, weaknesses, opportunities and threats) in our eight branch routes in the Americas to communicate and determine how to improve.
Yardstick of success: We gauge success by meeting the global goals and regional goals we have set. Most important, however, is our customer surveys (conducted six times a year). Every ANA employee — from the call center to check-in to on board — strives for perfection and is reviewed.
Masaki Yokai as a Traveler
What is the most important item you take when traveling? My slippers!
How do you spend your time on board? I use the time to relax — watch movies, read and sleep.
What is your favorite restaurant in the world? I enjoy finding local restaurants when I travel. Crustacean in San Francisco is a favorite.
What is your favorite destination in the world? I have lived in Tokyo, London, San Francisco and Los Angeles and enjoyed them all. My favorite place to see, however, is South Africa, especially Cape Town.
About All Nippon Airways
Tokyo is an ever-expanding hub; what are All Nippon Airways' plans for future growth? Are there plans to launch additional North American hubs? The number of domestic Japanese passengers will decrease in the future due to the expansion of the Shinkansen Bullet Train, as well as Japan's decreasing population, so we are focusing on international expansion and destinations. In the last two years, we expanded our North American hubs: Seattle in 2012, San José in 2013 and our newest route from Vancouver in March 2014.
ANA recently ordered Boeing 777s and was the first airline to fly the Boeing 787 Dreamliner. What can premium travelers expect from your premium cabins on those aircraft? ANA is the launch carrier of the 787; we custom-made our aircraft to fit the customers' needs. Business class has full-flat seats; our entertainment system offers more than 200 on-demand films; and, to keep with the Japanese technologies, we have the high-tech Washlets (bidets toilets) for our travelers. Most important is our Japanese hospitality. Our flight attendants are welcoming and attentive to all the customers on board. Our serene and spotless aircraft reflect the Japanese tradition of cleanliness.
What is the most challenging aspect of expanding ANA brand awareness in North America? ANA stands for All Nippon Airways. "Nippon" means Japan; however, Nippon is not widely known and many competing airlines have the destination in their name. All Nippon Airways' branding has improved, but we want American travelers to know ANA can get you to Japan and other Asian cities. ANA has a tag line — "The inspiration of Japan" — giving us more recognition as a Japanese carrier. We also hope our joint venture with United will help ANA become widely known for flights into Japan.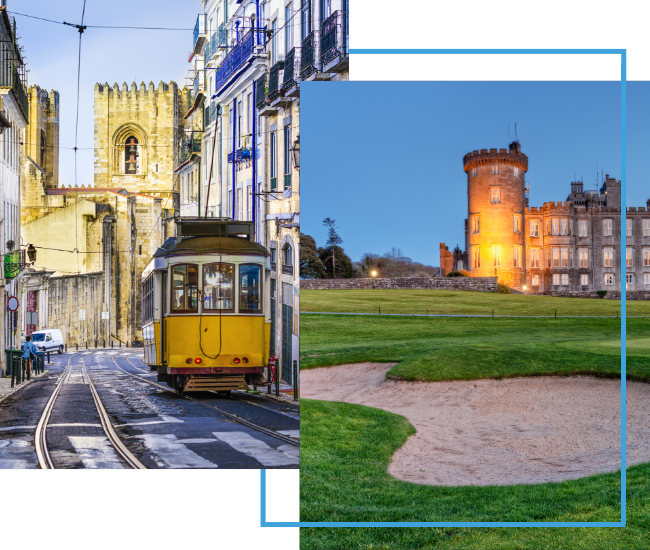 FX Excursions
FX Excursions offers the chance for once-in-a-lifetime experiences in destinations around the world.
Explore Excursions
Less than five years ago the world's first hybrid cruise ship, Hurtigruten Expeditions' MS Roald Amundsen, set sail for Antarctica in November 2019 with 450 passengers. The battery-hybrid-powered ship, named for the first man to cross the continent and reach the South Pole, was built specifically for voyages in polar waters. Its battery-hybrid power reduces the ship's consumption and CO2 emissions by 20 percent compared to equally sized ships.
Sponsored Content
Don't risk losing all the money you've spent if you must cancel your trip at the last minute. Allianz Travel Insurance can give you:
A few months ago, I flew Polaris business class on a United flight from Dulles (IAD) to Paris (CDG). It was only when I got to my hotel in Paris I realized that I didn't have my iPad or its bag or accessories. Since I had been working on it in the restaurant in the Polaris lounge and then went directly to the gate, I knew I either left it propped up on my table when I packed up or in my business-class seat. But what was the best method to alert the airline about my careless mishap and (hopefully) retrieve it? With spotty data and WiFi, searching for information on my phone was frustrating and slow. Here's what I learned from the anxiety-inducing experience (and unexpected ending) about what to do if you leave something behind on your flight: