THE BASICS 
Name: Mark Eberwein
Title: General manager
Company, city: W Hollywood; Hollywood, California
First job: Dishwasher at a greasy spoon called Aunt Emma's. It was the only place that would hire a 15-year-old.
Where to next: Mount Rushmore; we're exploring everything America has to offer.
A LITTLE BIT MORE
What actor or actress would play you in a movie of your life? Gerard Butler (my apologies to Bradley Cooper). Our team places a picture of your Hollywood doppelganger on your door to celebrate Hollywood.
What would you be doing professionally if you weren't in your current industry? Teaching baseball. I have two boys who play, and nothing makes me happier than being outside on a warm spring day, fresh-cut grass, screaming, "Turn two!"
What is your favorite book, movie or television show? The Office — sometimes I have to pause the episode because I'm laughing so hard.
What historical figure, dead or alive, would you love to have dinner with? Jimmy Carter. I believe he always attempted to do what he trusted America stood for.
THE BUSINESS
What is your most recent project, and what was the inspiration behind it? We're working on how to help the youth homeless population. Some people choose to live on the street, but these kids were thrown there. There is too much wealth in the United States to have homeless youth exist.
What is your favorite aspect of the job? The relationships: getting to know your team and guests on a personal level. Sharing stories and a part of your life is how I fell in love with this business.
What's the biggest business risk you've ever taken? Changing the name of a hotel. The locator city was only known locally and travelers, especially international, didn't know where we were. The renaming focused on a well-known area close by and resulted in an increase in business, especially in the summer.
Who is someone you admire professionally in the travel industry? Stan Kaminski (senior vice president, Azul Hospitality) inspired me to be better at all aspects of my job. His intensity and respect showed me what I could be; I'll never forget that.
AS A TRAVELER
Tell us about a travel nightmare: I was once stuck on a Philippine Airlines plane in the middle of summer in Manila for more than six hours. They wouldn't let us leave, and the air-conditioning wasn't working. After all that time they couldn't fix the issue, so we had to board a new plane the next day.
Share a comical travel experience: While in Jamaica we were picked up by what we thought was a taxi. The driver was so high we never broke 10 mph all the way to our hotel. At the hotel, we were instructed on what real taxis looked like on the island.
What is your preferred method of travel — planes, trains, automobiles, cruise ships — and why? As long as it is absent of traffic, I love long car rides. Every place has a story, and it's amazing on the open road. On a drive to Yellowstone, a buffalo walked alongside us!
What has been the best example of customer service you've experienced during your travels? At the Gaylord Texan, my room was at the far end of the hall. I passed at least six housekeepers on my way to my meeting. Every one of them stopped and said, "Good morning," and wished me a great day. Do you know how it feels to be acknowledged that many times in five minutes?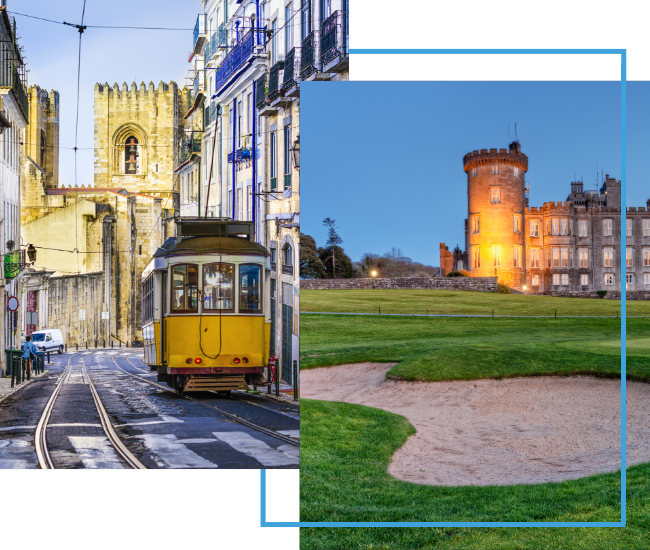 FX Excursions
FX Excursions offers the chance for once-in-a-lifetime experiences in destinations around the world.
Explore Excursions
The Perelman Performing Arts Center (PAC NYC), the cultural cornerstone and final public element of the World Trade Center site, opened this September.  The new performing arts center in Lower Manhattan provides a dynamic home for the arts, serving audiences and creators through flexible venues enabling the facility to embrace wide-ranging artistic programs.
Sponsored Content
In an increasingly digital and interconnected world, the Global Business Travel Association (GBTA) Convention remains an indispensable platform for business travel industry professionals seeking to make the most of the power of face-to-face connections. Taking place August 13–15 in Dallas, the 2023 GBTA Convention provides the unique opportunity for professionals and companies to join visionaries, thought leaders and industry experts for meaningful networking, cutting-edge insights and inspiring innovation.
Whether you call secondhand fashion treasure troves "thrift stores," "fripperies," "charity shops," "vintage boutiques" or something else, shifting the paradigm from "old clothes" to "new finds," you may find the best, most conversation-starting souvenirs inside these shops and neighborhoods located in the world's most fashionable cities and a few unexpected places.