July Cover Battle
Osaka or Turks & Caicos? Which to choose for our July cover image? We opted for Osaka's lively nightlife scene rather than the deep blue waters of Turks & Caicos. What did you think?
Your July cover choice was the correct one. I have enjoyed my travels in both Japan and Turks & Caicos, but the Osaka picture provides a greater sense of place. Well done.
Mark Whalen, Boston, Mass.
I feel both July cover options weren't exactly the best. The Osaka image didn't quite inspire me to head to Japan, and the Turks & Caicos cover was a little boring. I think it would have been more interesting to see a cover option for Bilbao or Denver, which were both covered in the same issue.
Frank Carner, Pensacola, Fla.
Personally, I would have definitely gone with the Turks & Caicos cover. The refreshing waters were a great way to end summer and start looking forward to the fall travel season.
Will Blane, Louisville, Ky.
Gourmets in the Galley
Loved seeing cruise line cuisine featured in July's Cruising column. Just as the article stated, cruise dining is either hit or miss. It's especially good to see the less luxurious brands are paying more attention to their menus. I'll definitely be keeping your recommendations in mind when I'm picking a cruise line for next year's travels (and may even consider a culinary-themed cruise).
Shannon Lloyd, Atlanta, Ga.
Village Life
With a trip to the United Kingdom planned later this year, I'll for sure stop by Cardiff's Pontcanna after reading your July article. I love discovering little-known, posh neighborhoods when abroad, but they're becoming more difficult to locate. I guess I'll need to brush up on my Welsh!
Samantha Williams, Philadelphia, Pa.
Loyalty Programs
Global Traveler's Globility Board comprises vetted subscribers who serve as a focus group for our questions about the world of travel. To coincide with this month's feature on loyalty programs (page 38), we asked them to share their tips and tricks for optimizing miles and hotel rewards points.
There are some earning promotions that allow you to rake up extra miles or hotel points, but they seem to be less frequent and less rewarding this year. IHG usually has at least one complex promotion running in which you receive large point rewards after meeting a variety of requirements, from hotel nights to stays in different brands to even staying in a specific city. Delta, though, is not nearly as prolific with promotions as Northwest was.
Most of the better award tickets I've found by stumbling upon them. Last month, I enjoyed a 100,000-mile, round-trip, Delta Denver (DEN)– London (LHR) ticket in Delta One, which was a great value. Last year I likewise used a 100,000-mile Delta round-trip award ticket in Delta One on the Denver (DEN)–Seoul (ICN) route.
Mike Russo, Colorado Springs, Colo.
Stick to one airline and one or two hotel chains if at all possible to earn the most elite status and receive the best perks. You'll learn how to spend reward miles and points once you get the hang of it.
Brands treat their elite status customers well. My husband and I reached 2 million miles each with United Airlines and we received a cake, Champagne and flight plans on our milestone flight, as well as gifts from United MileagePlus. He picked a Tumi compact briefcase worth approximately $400, and I picked a Kate Spade purse.
A Hilton tip — buy into the Hilton Grand Vacations club at its highest level and become a Hilton Diamond member worldwide forever. If you're aiming to be a Hyatt Diamond member for life, stay at Hyatt properties and spend more money while staying there until you reach 1 million base points. I'm almost there!
Celeste Linhard, Denver, Colo.
Vacation Deprivation
In the July 20 issue of eFlyer USA, we reported that, even though travel is up, American vacation days are dwindling. We asked: Do you enjoy your entire allotment of vacation days each year? Do you feel pressured to stay in contact with the office while away?
I always begin the year with the intention of using all my vacation days, but unfortunately that's rarely the case. Stuff comes up, a big project at work ties me down or the timing is just never right. It's not that upper management discourages my colleagues and me from taking time off, but they don't really encourage it, either. It's the same with unplugging from the office during the few times I am away. I usually end up with four or five vacation days lost at the end of the year.
Hannah Meyers, New York, N.Y.
I always feel pressured to stay in contact with my co-workers while I'm away, but I try to remember they're capable of handling any issue that arises themselves. If I've done my part in preparing for my trip ahead of time, everything should go smoothly in my absence. It's important to disconnect and recharge my batteries as I spend time with loved ones in order to return to work better than ever.
Pamela Whitten, Dallas, Texas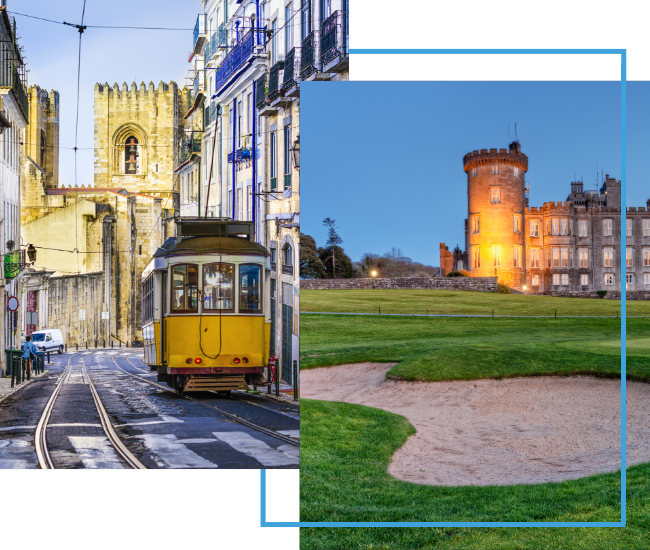 FX Excursions
FX Excursions offers the chance for once-in-a-lifetime experiences in destinations around the world.
Explore Excursions
Red Savannah launched a new series called In the Footsteps of…, which debuts itineraries of well-known figures, the first being Coco Chanel. As Chanel No. 5 celebrates its 102nd anniversary this year, the travel company invites fashion lovers, history enthusiasts and admirers of Coco Chanel to experience the new itinerary, In the Footsteps of Coco Chanel. The experience allows travelers to step into the remarkable life of one of most iconic figures in the fashion world.
Sponsored Content
IHG Hotels & Resorts is thrilled to announce the launch of a new mobile product feature for members: IHG Wi-Fi Auto Connect. This feature is now available exclusively in the IHG One Rewards mobile app for both iOS and Android users and will automatically connect IHG One Rewards members to WiFi upon arrival at more than 5,000 IHG hotels worldwide — no separate passwords or log-ins needed. This is in addition to the exciting benefits of being an IHG Business Edge member. IHG Business Edge provides small- and medium-sized businesses access to a user-friendly portal that displays comprehensive spending and savings data while providing the convenience of direct booking with a guaranteed discount.
Mazatlán, Mexico, has long been an attractive home destination for Canadian and American retirees, but, in recent years, young, digital nomads have also discovered the charms of this coastal city, finding inexpensive accommodations, beautiful weather and plenty of bandwidth for working remotely. The laid-back beach scene definitely eases the transition of relocating to Mexico's West Coast.