July Cover Battle
Our July issue highlighted the winners of our inaugural Trazees, the awards distributed by our sister web publication, trazeetravel.com. Our cover showcased Maui, one of the winning destinations. Our alternate was a fun cover shot from Munich. Which did you prefer?
Maui is a beautiful destination; and while I understand you were trying to incorporate the nature of the award into the image, there must be pictures that better capture the beauty of the destination. I thought the Munich image was fun, a little kitschy and vastly different from your normal covers. It made me smile and was definitely my favorite of the two options.
Leslie Grafton, via email
Hotel to Home
After staying at several Westin Hotels & Resorts on business travel, I noticed I was getting exceptional nights of sleep while on the road. My sleep was actually suffering at home some nights, and I decided it was time to purchase a new mattress and pillows. When I asked about the Heavenly Beds at check-in on my next trip, I was delighted to learn I could buy one for home and mimic the hotel experience at my house. It's rare to sleep better somewhere other than your own bed, but that was exactly my experience. Since I made the switch, my sleep is better than ever. I was thrilled to see GT recognize this trend in the July issue with your article about hotel décor in the home. There've been several other design elements I've noted in worldwide guestrooms that I'd love to work into my own aesthetic.
Christine Lincoln, Carlsbad, Calif.
Mergers and Mayhem
As a government employee traveling back and forth to Europe, I found your June article, "Mergers and Mayhem," enjoyable. We're now down to three American-flagged carriers, and customer service has suffered.
With that said, American Airlines really went out of its way last month during a delay. It contacted us ahead of time and had completed rebooking a later connecting flight by the time we arrived at the airport. The airline further ameliorated the situation by posting personalized envelopes on the wall of DFW that included boarding passes and directions to the new gates. Apparently staff at that facility see and recognize these, letting affected passengers move to the front of lines if they have tight connections. We also appreciated all of the staff who were made available right outside the jet bridge should passengers still have needed assistance.
Rob Skully, Wiesbaden, Germany
GT Is Back!
I always looked forward to seeing GT in the United Clubs and was disappointed when they seemed to disappear so quickly every month. I was pleased to see them today in a prominent place with other periodicals and newspapers. I'm further pleased to report travelers were reading it at Chicago O'Hare while we rode out a summer thunderstorm. I first became hooked on GT years ago while reading it in the Club and just had to subscribe. It's always been my "required reading" in flight. Now I'm doubly thrilled to be part of the Globility team. Thanks, GT, for being there!
Sue Castorino, via email
DOJ Investigates Alleged Airline Collusion
In the July 8 issue of eFlyer USA, we reported the Justice Department is investigating whether some of the biggest airlines in the United States colluded to keep airfares high. We asked: Do you think it is possible airlines have been acting inappropriately and colluding to the detriment of passengers?
Of course, they are colluding! Why would they not? It helps them to make more profits.
Airlines promised the DOJ they would not raise fares after mergers. Within weeks of the recent American Airlines/US Airways merger being blessed, airfares from Phoenix to San Diego went from $190 to $210, then to $220. I had to pay $240 recently. The DOJ doesn't really care about travelers by approving these mergers that allow the industry to not have to be competitive.
Thomas Bartel, Phoenix, Ariz.
Bag Fees Bring Some Benefits
In the July 23 issue of eFlyer USA, we reported new academic studies report bag fees improved passenger satisfaction since being introduced in 2008. They've reduced lost-baggage rates and decreased flight delays. We asked: Has your satisfaction with airlines increased since the introduction of baggage fees?
I hate the fees and have had worse experiences lately. Everyone brings bags, it takes longer to load the passengers, there are lines in the jetway waiting for people to pick up the bags that won't fit, and it costs me more when I am making a trip that requires a larger bag. And the airlines are making more money from the bag fees, but they are raising prices anyway.
Andrea Norris, via email
Baggage fees have not helped my experience with any airline. I resent all the new fees and increases in fees on the major airlines. We try to get everything into one suitcase and the rest in our carry-on.
John Natalie, Wilmington, Del.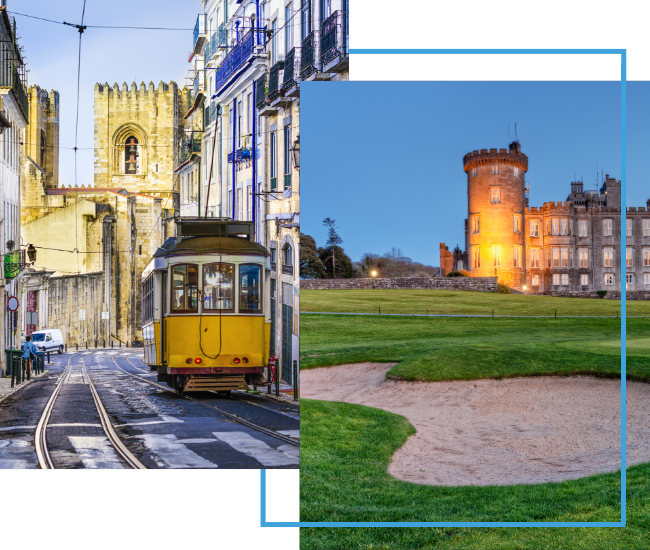 FX Excursions
FX Excursions offers the chance for once-in-a-lifetime experiences in destinations around the world.
Explore Excursions
There is something magical about sipping a glass of local wine while watching the sun slip into the Aegean Sea as the afterglow tinges traditional, white-washed Cycladic houses with glorious shades of rose, purple and gold. Ancient Greeks believed Helios, the Sun God, caused sunsets by driving his fiery chariot into the sea. Standing at water's edge in Mykonos, watching the sky slowly turn from purple to inky black, you almost believe it.
Sponsored Content
IHG Hotels & Resorts is thrilled to announce the launch of a new mobile product feature for members: IHG Wi-Fi Auto Connect. This feature is now available exclusively in the IHG One Rewards mobile app for both iOS and Android users and will automatically connect IHG One Rewards members to WiFi upon arrival at more than 5,000 IHG hotels worldwide — no separate passwords or log-ins needed. This is in addition to the exciting benefits of being an IHG Business Edge member. IHG Business Edge provides small- and medium-sized businesses access to a user-friendly portal that displays comprehensive spending and savings data while providing the convenience of direct booking with a guaranteed discount.
The prospect of a post-visit treasure hunting session inside the shops of landmark museums such as the Louvre in Paris, the Uffizi Gallery in Florence and The British Museum in London can be irresistible. However, some of Europe's smaller and more unusual museums boast retail spaces with a surprising "wow" factor, often as well-curated as the galleries.