PARTICIPATING IN A COMPANY'S retirement plan is a smart and important decision — smart because you put away small amounts today for a comfortable retirement later.
As your account begins to grow, it may be tempting to dip into your retirement savings by taking a loan against your plan to pay your annual taxes, repair a leaking roof, catch up on your everyday pile of bills and so on. While the decision to take a plan loan is yours to make, we want to make sure you consider the true cost.
With a retirement plan loan, pay yourself back the amount plus interest. But the true cost is reflected in the loss in your retirement savings. You lose money when you borrow from your retirement account for several reasons. You lose by not making money on the earnings or compounding of those earnings. Typically you pay an initial set-up fee and quarterly loan fee. You repay the loan with after-tax dollars. Most employees decrease or cease their contribution amount to compensate for the loan payment. You may not pay yourself back the same amount you would have earned if you'd left the money invested.
To further illustrate the costliness of taking a plan loan, consider the following example. (This is hypothetical and intended for illustrative purposes only.) Jane took a $10,000 loan at 7 percent interest from her retirement account; her account balance before the loan was $20,000. She previously made contributions of $150 per pay- check (including employer match). Because she had to repay the loan, she decreased her contribution to $50. Additionally, prior to the loan, she was earning a 10 percent return. Now she will repay the loan over five years. If you take into account the loss of interest, compounding and tax on repayments, the retirement plan loan actually costs Jane 13.77 percent. And don't forget about decreased contributions, which can add up to hundreds of thousands of dollars over many years.
The content of this article is for informational purposes only. It is not intended to be a substitute for professional financial advice. Always seek the expertise of a certified financial advisor or other qualified provider with any questions you may have regarding personal finance, investment and money-related issues.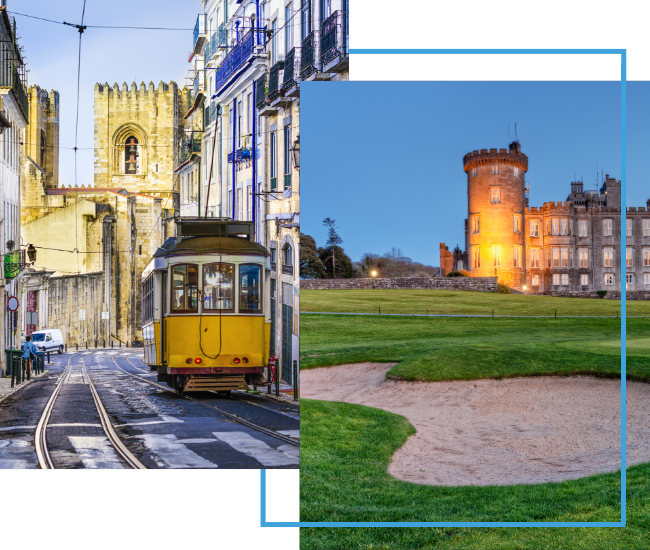 FX Excursions
FX Excursions offers the chance for once-in-a-lifetime experiences in destinations around the world.
Explore Excursions
More than 22 million visitors pour into Bangkok each year, adding to the roughly 11 million residents of the Thai capital famous for its bustling streets. Packed with food carts, markets and cultural spectacles, life in Bangkok is unusually defined by its vibrant street scene, both day and night. That means you don't necessarily need a solid plan when heading out on any given evening.
Sponsored Content
Whether it's the people, the craic (fun) or the coasts, travelers always find something to love about the island of Ireland. What fills your heart?
As first-time restaurateurs, but with plenty of hospitality-related experience, Ria and Kevol (Kev) Graham were not entirely comfortable opening their first restaurant in the Brooklyn neighborhood of Williamsburg, where several upscale restaurants and 5-star hotel dining is just a block away. And to make matters worse, they opened in July 2020, when New York City was in the middle of the COVID-19 pandemic.