Have you found yourself at a café in Paris, struggling to remember pronouns and sentence structure from your freshman French class so you can order your croissant and coffee without accidentally asking for a purple horse? We've been there, too. There are a number of excellent app and online language courses to coach you and refresh your skills, but Lingo Playing Cards is a new and fun way to stay on top of things.
Decks come in colorful Wayfarer Tin travel cases in the world's most popular languages, including French, Spanish, Japanese, Mandarin and Greek. To augment your language skills and help you sound like a local, Lingo offers additional decks featuring Aussie, Kiwi, American and British slang expressions — plus a Millennial Slang option with phrases popular with the Millennial generation. Cards are printed with common travel phrases, and each word or phrase is accompanied by an easy-to-understand phonetic pronunciation.
Lingo also produces a line of playing cards featuring selections from the Metropolitan Museum of Art, available in nine separate styles with 52 works from the Met and accompanying trivia. Styles include Portraits, Armor, Masks, Met Icons, Botanicals, Animals and others.
Lingo's collections are made in the United States by the United States Playing Card Company located in Erlanger, Kentucky, which has been producing playing cards for 140 years for familiar brands like Bicycle, Bee and Tally Ho.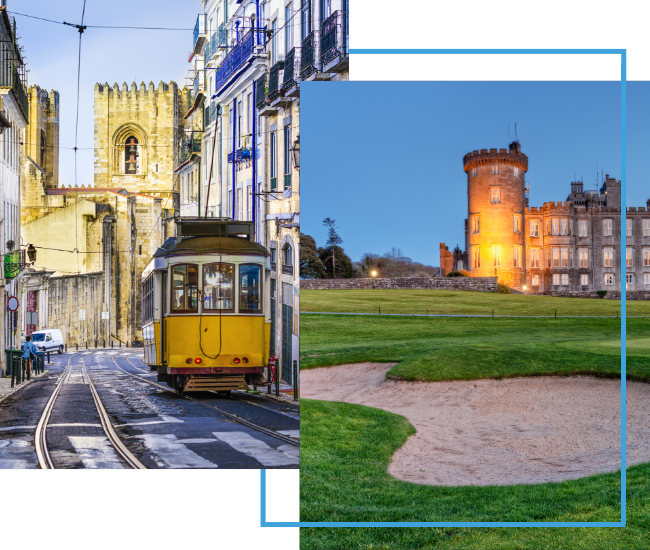 FX Excursions
FX Excursions offers the chance for once-in-a-lifetime experiences in destinations around the world.
Explore Excursions
It's time to start dreaming of your next trip. Here's some destination inspiration for you. Take a visual journey through these U.S. Christmas markets with us.
Sponsored Content
Filled with hidden treasures waiting to be discovered, Seoul invites travelers to unearth its many gems, and Seoul Tourism Organization is here to help travelers do just that. Through thoughtfully created initiatives like the Theme Tourism County Competition, Seoul Tourism Organization works closely with local districts to identify and showcase what makes each district unique and charming in all seasons.
As another phenomenal year of travel comes to an end, it's time, as always, for Global Traveler to celebrate and award those who do it best as we announce the 2023 winners of the GT Tested Reader Survey awards. But that's not the only cause for celebration here: We've hit another major milestone, as this marks our 20th year honoring the best of the best inn world of travel!