After spending a few days learning to ski at Snowbasin and Deer Valley resorts, and a snowmobiling adventure in the Heber Valley, arriving at the brand-new Le Méridien Salt Lake City Downtown was a sight for, well, sore bodies. The brand-new hotel opened in January and just hosted its grand opening celebration.
Windblown, sun kissed and, to be honest, more than a little disheveled, we were relieved when we walked into the lobby the hotel cites as one blending adventure and sophistication. After checking out the rooftop pool (surely the place to be in warmer weather), we settled into our classic guestroom and took turns luxuriating in nice, hot showers in the oversized bathroom.
Not wanting to sit still for too long — our dinner reservation at Adelaide was just a few hours away — we readied ourselves and took the elevator up to Van Ryder, the hotel's rooftop bar. Inside Van Ryder, the scene was buzzing. A blend of hotel guests and after-work crowd (there's a separate elevator for non-hotel guests) settled into the comfy sofas and chairs, shared bites at tables and let themselves be lulled into the comfort that comes easily in a comfortable indoor/outdoor space with uninterrupted views.
Van Ryder's menu is filled with small plates and flatbreads, alongside craft cocktails, local pours and zero-proof sips. We settled on a Piore Deux, a delightful concoction crafted from vodka, pear liqueur, Aperol reduction, prosecco and soda; and a Five To One with pisco, Lillet Blanc, pineapple Szechuan cordial, lime, soda, dragon fruit and cherry vinegar.
Après drinks, we took the elevator back down to the lobby for our reservation at Adelaide. Touted as a French- and New Orleans-inspired urban brasserie with Cajun undertones, Adelaide serves breakfast, lunch and dinner. The dinner menu is filled with delectable bites, starting with Dungeness crab cake croquettes and focaccia served with a leek butter emulsion. For our mains, we dug into Scottish salmon with celery root; quattro fromage ravioli served with artichokes, roasted mushrooms, truffle ricotta and a mozzarella foam; and charbroiled bison sirloin.
Our stomachs quite content, we couldn't resist ordering the praline bar with pecans, brown butter, oatmeal and wildflower honeycomb Chantilly bananas foster caramel. We also indulged in the tiramisu with a Champagne biscuit and mascarpone cream. Sweet dreams indeed!
Though our stay at Le Méridien Salt Lake City Downtown was brief, it was easy to see why it's quickly become the place to see and be seen in Salt Lake City's West Quarter.
Le Méridien Salt Lake City Downtown
131 S 300 W
Salt Lake City, UT 84101
tel 801 658 4400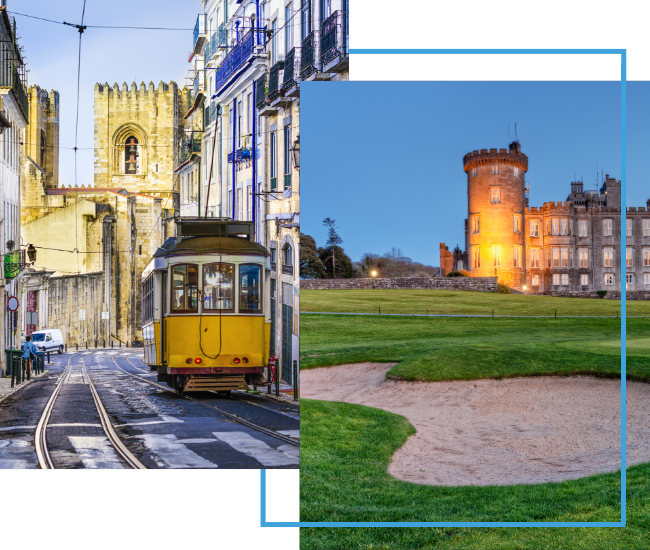 FX Excursions
FX Excursions offers the chance for once-in-a-lifetime experiences in destinations around the world.
Explore Excursions
Red Savannah launched a new series called In the Footsteps of…, which debuts itineraries of well-known figures, the first being Coco Chanel. As Chanel No. 5 celebrates its 102nd anniversary this year, the travel company invites fashion lovers, history enthusiasts and admirers of Coco Chanel to experience the new itinerary, In the Footsteps of Coco Chanel. The experience allows travelers to step into the remarkable life of one of most iconic figures in the fashion world.
Sponsored Content
The Global Business Travel Association (GBTA) believes business travel is a fundamental force for good and brings the industry together to connect, innovate and set new standards. With members from across the globe, GBTA engages the many voices of business travel to build a collective future, providing a platform for buyers and suppliers to come together, connect with peers, grow their network and shape the future of the industry.
Mazatlán, Mexico, has long been an attractive home destination for Canadian and American retirees, but, in recent years, young, digital nomads have also discovered the charms of this coastal city, finding inexpensive accommodations, beautiful weather and plenty of bandwidth for working remotely. The laid-back beach scene definitely eases the transition of relocating to Mexico's West Coast.