Name: Kristen Bowdoin
Title: Managing director
Company, city: Chase Bank Credit Cards; Wilmington, Delaware
Number of employees: 12
Recent project: Relaunching the United MileagePlus Explorer Card from Chase June 1; now called the United Explorer Card, it offers two times the miles on dining and hotel stays, up to a $100 statement credit toward Global Entry or TSA PreCheck application fee and 25 percent back on in-flight purchases, including WiFi.
First job: My first job was working at a fast-food Greek restaurant in Paramus Park Mall, where I got hooked on Greek salads. My first job in credit cards was 23 years ago, at the banking management company at a Pennsylvania regional bank.
Little-known fact about you: I love to dance. I'm the first person on the dance floor at weddings.
Your Business
What innovations/initiatives do you foresee in the industry over the next years? There will continue to be a focus on the digital aspects of the travel experience. We need to focus on making our credit cards more personally relevant on a one-on-one basis, including personalizing offers throughout the travel experience.
Best career advice you've received: Be a strong and active listener. If you go to meetings and don't listen, you're not going to get the best outcome. Surround yourself with people with different perspectives and backgrounds.
What advice would you give someone starting out in the field? Put the customer first in everything you do. Chase builds brands considering the customer first.
Kristen Bowdoin as a Traveler
Favorite travel memory or story: I visited Cuba with my brother, sister and oldest son. My mother was born in Cuba, so it meant even more to visit with the familial connection. It's untouched, and I loved learning more about the history and people.
One travel tip you cannot live without: Pack in a color scheme and force yourself to pack workout clothes.
Best advice for business travelers: Bring your own WiFi and a portable charger.
About Chase Bank Credit Cards
What benefits can premium travelers expect from the United MileagePlus Club Card from Chase? The best benefit for premium travelers is lounge access — there's always the opportunity to find a relaxing environment within the airport to snack, conduct business, etc. You also receive Premier Access and two free checked bags for yourself and anyone else traveling in your party.
Tell our readers more about the United Explorer Card from Chase. It's now the go-to card for people who love to travel and makes it effortless to get rewarded. We've made the card more rewarding both in the air and on the ground, adding to the existing United flight benefits by also rewarding cardmembers at hotels and restaurants, plus enhancing airport access and earning potential.
What are the can't-miss events happening in 2018 and 2019 with Inside Access from Chase? Inside Access events are held within the seven hub cities of United Airlines and offer exclusive access and events for cardholders, from culinary experiences to hard-to-get reservations. We're also adding weekend experiences. Some of the events so far this year included the Kentucky Derby and Wimbledon. In June and July, a Mondavi Concert Series offered access to the artists. There's more to come!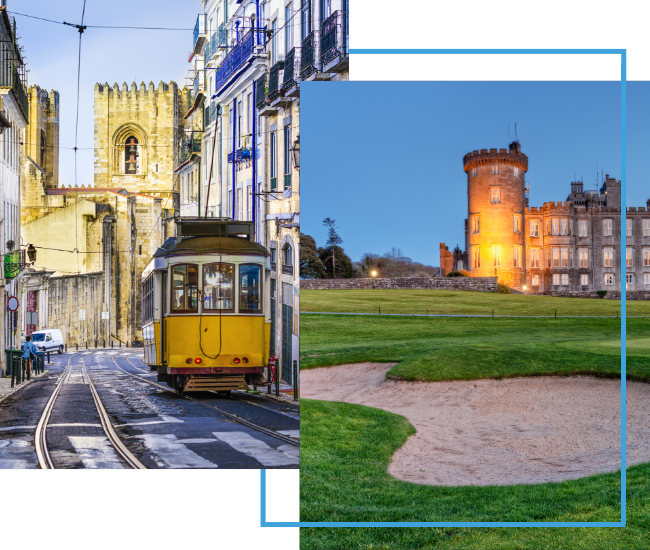 FX Excursions
FX Excursions offers the chance for once-in-a-lifetime experiences in destinations around the world.
Explore Excursions
The Perelman Performing Arts Center (PAC NYC), the cultural cornerstone and final public element of the World Trade Center site, opened this September.  The new performing arts center in Lower Manhattan provides a dynamic home for the arts, serving audiences and creators through flexible venues enabling the facility to embrace wide-ranging artistic programs.
Sponsored Content
Learning more about our readers' travel habits and preferences ensures Global Traveler delivers the content you desire. As the travel industry has adapted and changed over the last few years, it's more important than ever to connect. To best meet your short- and long-term travel content needs, please help us!
Whether you call secondhand fashion treasure troves "thrift stores," "fripperies," "charity shops," "vintage boutiques" or something else, shifting the paradigm from "old clothes" to "new finds," you may find the best, most conversation-starting souvenirs inside these shops and neighborhoods located in the world's most fashionable cities and a few unexpected places.