The engine hums quietly during a riverboat ride on the $300 million Paseo Santa Lucía. Modeled after its big Texas neighbor of San Antonio to the north, the river walk winds 1.5 miles, connecting the Macroplaza at the Mexican History Museum to Fundidora Park, a public urban park. Monterrey began construction on the Paseo Santa Lucía in 1996, but when the economy tanked, it remained dormant for nine years, until its completion in 2007. Its inauguration was attended by Mexican dignitaries including President Felipe Calderón Hinojosa; Nuevo León's governor, Natividad González Parás; and Monterrey's mayor, Adalberto Madero.
As one of Mexico's "13 wonders," this manmade river walk is built over the bed of the old spring, Ojos de Agua de Santa Lucía, where the city was founded more than 400 years ago. Take a guided boat tour of the history of the city, in the shadow of Cerro de la Silla (Saddle Mountain). You'll pass under 10 arched pedestrian bridges. On the promenade, scope out the many sidewalk cafés.  You'll hear the rushing waters first when approaching any one of the 22 fountains along the way, including the Fuente de las Olas (Waves Fountain).
This river walk is a popular and safe destination for both tourists and locals, and a riverboat ride (10 a.m.–10 p.m.) is well worth the nominal cost ($3.30 for adults, $1.65 for children). Want more excitement? Try kayaking in the Santa Lucía canal.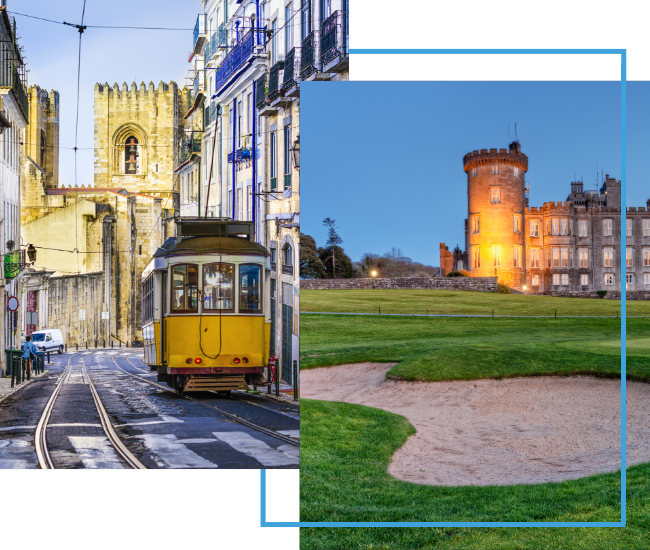 FX Excursions
FX Excursions offers the chance for once-in-a-lifetime experiences in destinations around the world.
Explore Excursions
Think of Tokyo and your mind may wander to the neon signs and bustling crowds of Shibuya and Shinjuku, or the tranquility of the Meiji Jingu shrine, but this huge city offers much to those who explore away from the main tourist areas.
Sponsored Content
The Saronic or Argo Saronic Islands of Greece call travelers to explore its seven small islands and islets brimming with history, natural sites and more. With most easily accessible by boat, the islands' proximity to ports of Athens make the Saronic Islands an ideal destination for those preferring shorter boat rides. In fact, trips from Athens ports to the islands take only between 10 minutes and two hours, depending on the island you choose, making them perfect for day or weekend trips. From Piraeus port, you can access Hydra, Spetses, Aegina and Poros directly. Come explore these stunning islands with us and find the inspiration to plan your next trip to these islands. Hydra Hydra town curves around a slope overlooking the Argosaronic Gulf like an amphitheater and is considered one of the most romantic destinations in Greece. Most unique to the island is its lack of vehicles. People on the island get around on mules and donkeys as well as water taxis, making for a peaceful and laid-back day. Hydra lies a two-hour ferry ride from Piraeus port in Athens.
Automotive museums of all sizes will always capture the imaginations of car and racing aficionados. However, the best deliver a lot of substance beyond the machine itself. Some place an emphasis on science and technology or history, while others display iconic cars from film and television. Museums established and operated by the world's top automakers (think Mercedes, BMW, Audi and Porsche in Germany, and Toyota, Honda and Nissan in Japan) have built-in followings.