Ecotourism and Kenya go hand in hand. The East African county is home to more than 50 game reserves and national parks that helped it become the world's best-known safari destination. Even Nairobi, the capital city, includes a 45-square-mile national park where lions, rhinos, giraffes and other species live freely against the backdrop of the urban skyline. Kenya is also home to The Great Migration, seeing 2 million animals on the move annually, drawing hordes of amazed tourists through the summer months.
But ecotourism goes beyond abundant wildlife and incredible landscapes alone. It requires a devotion to conservation, to responsible tourism and to local communities. Just beyond the entrance to Nairobi National Park sits the head office of Rhino Ark, a charitable trust that works with both public and private sectors to advance these critical causes. Many of its most devoted partners are major players in tourism, both in Nairobi and throughout Kenya.
While African wildlife is big business for international tourists enamored of elephants and charmed by baboons, these creatures aren't historically beloved by the local communities they torment. Without intervention, crops are destroyed, properties and homes can meet similar fates, and lives are lost, leaving the relationship between rural communities and the surrounding wildlife fraught, to say the least.
Rhino Ark's founding mission was to protect both populations with a fencing project of overwhelming scale — taking 20 years to complete — and ongoing education with neighboring communities to not only promote the value of wildlife but also preserve its natural environment. Deforestation had affected wildlife and dramatically impacted rainfall, nearly eliminating access to water in some regions. Rhino Ark implemented cooperative projects and promoted local mentorships to reverse this impact. The many projects remain with each impacted community indefinitely while also empowering local ambassadors.
Among Rhino Ark's champions and financial supporters are Tanya and Mikey Carr-Hartley, owners, The Safari Collection, which also launched its own Footprint Foundation in commitment to reducing the collection's negative footprint, protecting Kenya's wildlife and communities, and improving the environment rather than simply preserving it. You may already be familiar with the viral images of their Nairobi property, Giraffe Manor. Simply by staying at mindful and dedicated properties like those of The Safari Collection, visitors to these incredible locations directly support the ecotourism efforts of Nairobi and Kenya at large.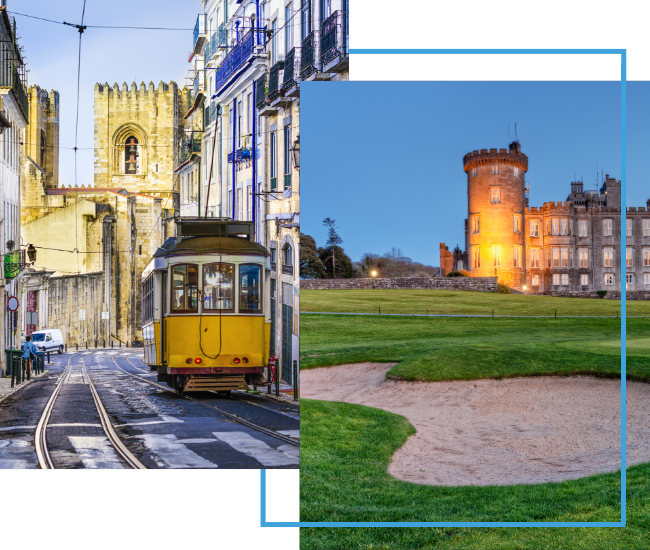 FX Excursions
FX Excursions offers the chance for once-in-a-lifetime experiences in destinations around the world.
Explore Excursions
The Perelman Performing Arts Center (PAC NYC), the cultural cornerstone and final public element of the World Trade Center site, opened this September.  The new performing arts center in Lower Manhattan provides a dynamic home for the arts, serving audiences and creators through flexible venues enabling the facility to embrace wide-ranging artistic programs.
Sponsored Content
In an increasingly digital and interconnected world, the Global Business Travel Association (GBTA) Convention remains an indispensable platform for business travel industry professionals seeking to make the most of the power of face-to-face connections. Taking place August 13–15 in Dallas, the 2023 GBTA Convention provides the unique opportunity for professionals and companies to join visionaries, thought leaders and industry experts for meaningful networking, cutting-edge insights and inspiring innovation.
Whether you call secondhand fashion treasure troves "thrift stores," "fripperies," "charity shops," "vintage boutiques" or something else, shifting the paradigm from "old clothes" to "new finds," you may find the best, most conversation-starting souvenirs inside these shops and neighborhoods located in the world's most fashionable cities and a few unexpected places.